Mark Ralston/AFP/Getty Images; Kris Connor/Getty Images for Influence Nation Summit
After the mass shooting that took the lives of 17 people at Marjory Stoneman Douglas High School in Parkland, Florida, Dick's Sporting Goods decided to stop all sales of assault style guns and accessories in their stores. After a mass shooting at one of their own stores that took the lives of 22 people, Walmart decided to remove video game displays it deems violent.
Fred Guttenberg—whose 14 year-old daughter Jaime was murdered at her high school in Parkland—let the billion dollar retail chain know what he thought of their decision.
Keep reading...
For the bulk of Fortnite's third season of content, players have watched as the skies over Tilted Towers filled with meteors. In the days leading up to Epic Games' announcement that season four was around the corner, those showers started to enter the atmosphere and strike the ground across the map. It's all leading up to something big, but Epic has remained tight-lipped about what the culmination could be.
After the official Fortnite Twitter page posted a teaser for season four, speculation has turned to a superhero-themed season. The tweet (seen below) features a figure that appears to be donning superhero garb and the words "Battle. Adapt. Win." It could very well be that the meteor showers are a prelude to the rise of heroes and extraterrestrial foe, but how that would play into Fortnite's 100-player Battle Royale is all conjecture. Aliens would definitely help carry the horror elements of Fortnite's Survive the Storm mode into Battle Royale. Players have theorized that the meteors will either lead to a map where entire sections are missing or destroyed or one that sports pockmarks left by the crashing balls of space rock.
Keep reading...
With the reveal of SIE Santa Monica's God of War came the realization that the old Spartan warrior had ditched his staple weapons in favor of a mystical broadaxe. Five years have passed since Santa Monica Studio's developed the polarizing God of War prequel, Ascension, and based on footage of Kratos' Nordic adventure, it's quite clear the series has changed quite a bit in that time.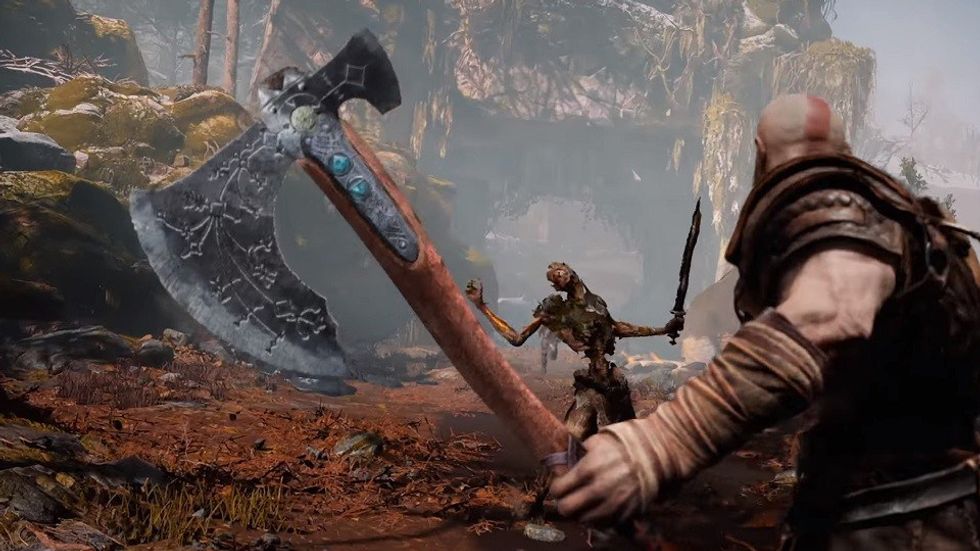 Keep reading...
The God of War series has always been a linear one where gamers walked away with the same experience. The minimal customization came with deciding which of Kratos' weapons to upgrade for more power and advanced attacks. With the Spartan's descent into Norse mythology, the team at SIE Santa Monica opted to give gamers quite a bit more freedom when it came to how they play the game without turning to the open-world format.
Though God of War (2018) will remain linear in its story, in a video detailing specifics on the game's customization, Lead Gameplay Designer at SIE Santa Monica, Jason McDonald, stated that they wanted "players in the game with a different Kratos as somebody else's Kratos, even though he's still Kratos at the end of the day." Joining Kratos on his latest bloody adventure is his son, Atreus, who will also be playable and customizable.
Keep reading...