On the same day the nation gathered together to commemorate the 76 th anniversary of the attack on Pearl Harbor, video game developers and industry leaders sat down to honor one another at the fourth annual The Game Awards . The show took place at the Microsoft Theater in Los Angeles.
Hosted by gaming journalist and television personality Geoff Keighley, the evening was an exciting mix of world premiers for upcoming games, special guests and, of course, awards for the best of the year. Twenty-three different jury-selected awards were doled out to development teams in honor of their hard work and dedication to the craft.
---
Destiny 2 , Super Mario Odyssey , The Legend of Zelda: Breath of the Wild and Horizon Zero Dawn walked away with the most nominations. Public voting took place from Nov. 14 to Dec. 6, 2017 and only accounted for ten percent of the jury-voted awards (https://thegameawards.com/faq-rules/).
For those who missed the festivities, the winners of the 2017 The Game Awards are as follows:
Game of the Year: The Legend of Zelda: Breath of the Wild
Best Game Direction : The Legend of Zelda: Breath of the Wild
Best Narrative: What Remains of Edith Finch
Best Art Direction: Cuphead
Best Score/Music: NieR: Automate
Best Audio Design: Hellblade: Senua's Sacrifice
Best Performance : Melina Juergens, Hellblade: Senua's Sacrifice
Games for Impact: Hellblade: Senua's Sacrifice
Best Ongoing Game : Overwatch
Best Independent Game: Cuphead
Best Mobile Game: Monument Valley 2
Best Handheld Game: Metroid: Samus Returns
Best VR/AR Game: Resident Evil 7: Biohazard
Best Action Game: Wolfenstein II
Best Action/Adventure: The Legend of Zelda: Breath of the Wild
Best Role-Playing Game: Persona 5
Best Fighting Game : Injustice 2
Best Family Game: Super Mario Odyssey
Best Strategy Game: Mario + Rabbids Kingdom Battle
Best Sports/Racing Game: Forza Motorsp ort 7
Best Student Game: Level Squared
Best Debut Indie Game: Cuphead
In addition to those 23 awards, there were six "Fan's Choice Awards" that paid tribute to up-and-coming stars in the gaming community, eSports' finest athletes and the most anticipated upcoming title. The winners of those fan-selected awards were: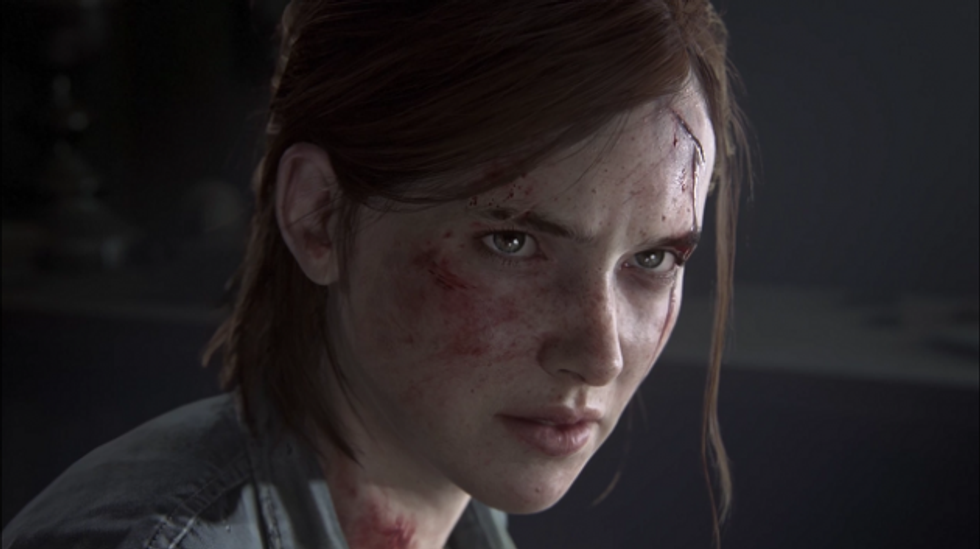 Source: Naughty Dog
Most Anticipated Game: The Last of Us II
Trending Gamer: Guy Beahm
Best eSports Game: Overwatch
Best eSports Player: Lee sang-hyeok, SK Telecom 1, League of Legends
Best eSports Team: Cloud9
Best Chinese Game: jx3 HD