Fans of the cult favorite show Black Mirror on Netflix have been anxiously awaiting the show's next season. While the show was released originally on Britain's Channel 4, it's popularity exploded when it was picked up by Netflix. It's also critically acclaimed, picking up two Emmy Awards for its "San Junipero" episode from season three.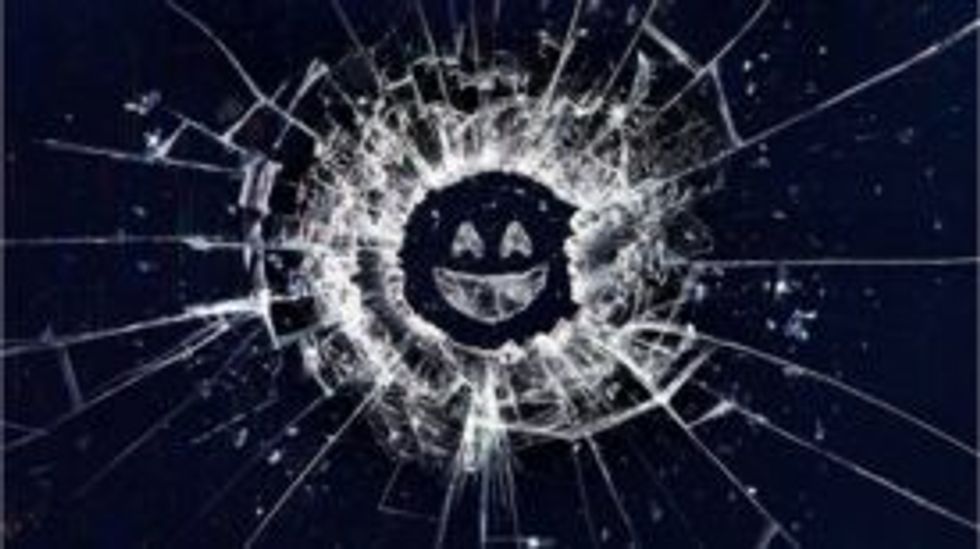 www.facebook.com/BlackMirrorNetflix
---
The science fiction show feels like a modern-day take on The Twilight Zone. Each episode features its own distinct story, director, and cast. Past episodes have featured actresses Bryce Dallas Howard and Cherry Jones, as well as Jodie Foster in the director's chair. It's best known for being disturbing and eerily accurate when predicting the future.
Just in time for winter vacation, All six episodes Black Mirror season 4 will be released December 29th at midnight. While the show's creators are notoriously close-lipped about revealing details, here's what we know so far about Black Mirror season four:
Jodie Foster Will Be Back
[embed][/embed]
It was announced in November that award-winning actress Jodie Foster will be returning to Black Mirror on Netflix to direct the "Arkangel" episode of the series. Rosemarie DeWitt will star as an overprotective mother who installs invasive surveillance technology in her daughter's brain. The topic is a perfect match for Foster's experiences as a child actor growing up in the Hollywood spotlight.
Black Mirror Season 4 Will Take Risks
[embed][/embed]
According to show producer Annabel Jones, this season of Black Mirror will be different from its previous seasons. This includes one episode filmed in black and white. Jones shared this, "is a new thing for Black Mirror but it feels the creative decision was earned by the world we're portraying." The episode, titled "Metalhead" will also be the shortest of Black Mirror season four.
There Will Be Throwbacks To Previous Seasons
[embed][youtube https://www.youtube.com/watch?v=CV0J3Bq3BIc&t=2s expand=1][/embed]
There is a popular Black Mirror fan theory that many of the show's stories are set in the same alternate universe. One episode of the show's fourth season seems to confirm this. The trailer "Black Museum" makes a couple of references to Black Mirror on Netflix season 2 episode "White Bear". This disturbing story directed by Colm McCarthy will actually feature three different storylines. Jones noted, "you're like, 'Oh my God, can you please stop? This is horrendous – stop throwing me these things!'".