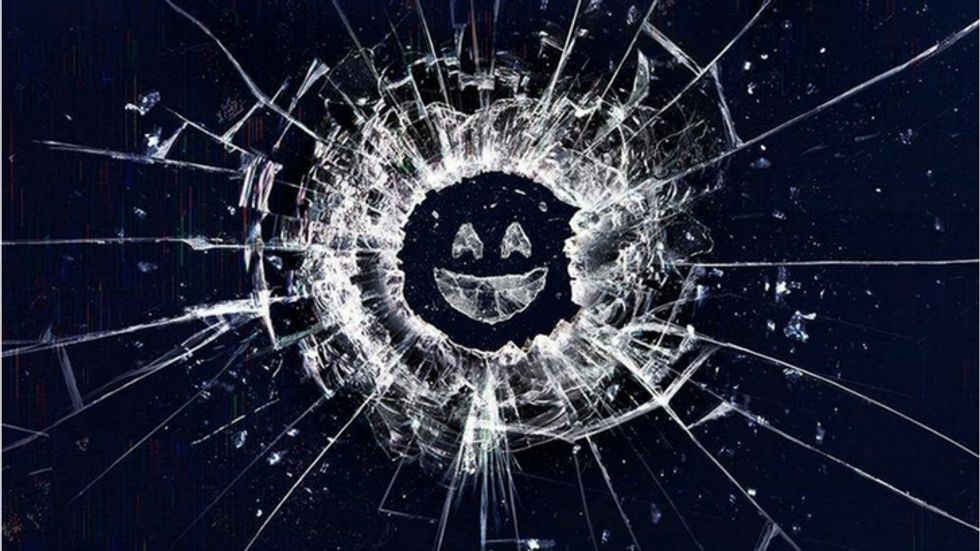 www.facebook.com/BlackMirrorNetflix
Black Mirror season 4 was released today on Netflix. Once you're finished binge-watching this cult sci-fi show, you're probably wondering if there will be a Black Mirror season 5. As of right now, another season of Black Mirror on Netflix has not been confirmed.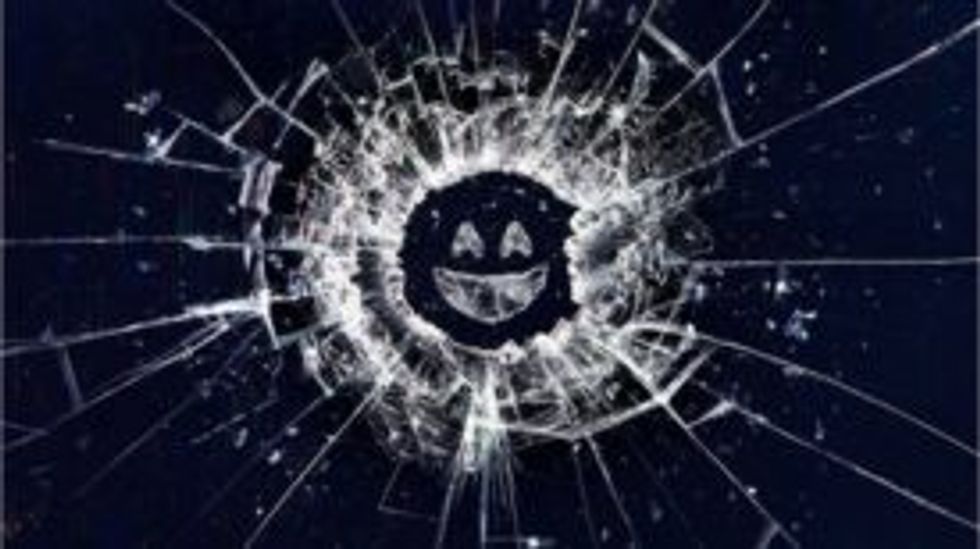 www.facebook.com/BlackMirrorNetflix
In a recent interview, show creator Charlie Brooker confirmed that he is in talks with Netflix about Black Mirror season five. Brooker jokingly remarked, "People said that [it would end] on the set [for Black Museum] because they were worried about the script…" Brooker also confirmed a fan theory that the show takes place in the same alternate universe.
With the recent Emmy Awards the show picked up in 2017, it is expected that Black Mirror season 5 will be ordered by Netflix soon. While you're waiting for Black Mirror season 5, here are three unforgettable episodes you should rewatch over your holiday vacation:
"San Junipero"
[embed]https://www.facebook.com/BlackMirrorNetflix/videos/2015196792048457/[/embed]
This critically acclaimed episode of Black Mirror on Netflix from season 3 follows Kelly and Yorkie, two avatars of near-dead humans. But there's an ambiguous ending that has left fans wondering what really happened when Kelly crossed over to meet her lover in San Junipero. Did the show really let two characters have a happy ending or are there subtle clues that all is not as it seems?
"White Bear"
[embed][/embed]
It's difficult to discuss this season two episode of Black Mirror on Netflix without giving away major spoilers. At its heart, it's a story about a woman with amnesia who wakes up in a world where everyone is controlled by a television signal. It's an episode that has left fans of the show divided. Some believe that this episode is too intense, others believe that it makes a shocking statement about today's media culture.
"White Christmas"
[embed][/embed]
This Christmas special was the last episode of Black Mirror to be shown on Britain's Channel 4 before the show made the jump to Netflix. The episode, which stars Jon Hamm, focuses on body and mind hacking software which can allow to block people in real life. The twisted episode has a surprise ending that not many see coming. Although this is a Christmas themed story, "White Christmas" is very much a classic Black Mirror episode.
Keep reading...Show less