From Breaking Bad to The Path , Aaron Paul has proven that dramatic television is where he belongs. Though the award-winning AMC series has long-since been off the air, Paul has been leading the cast of the Hulu original series. The Path has followed the fictional religion, Meyerism, and the journey of Eddie Lane, a Meyerism convert played by Paul.
This is your chance to be a part of something big. #ThePath returns January 17, only on @hulu.… https://t.co/eAIrWlxdM6

— The Path (@The Path) 1513791005.0
---
The series premiered in 2016 and, at the 2017 Annie Awards, was nominated for "Best Animated Short Subject" for its artistic and striking title sequence. The first and second seasons spanned 23 episodes with a third season of 13 additional episodes scheduled to return on Jan. 17, 2018. Whether or not The Path will see a fourth season is currently unknown, though based on the lukewarm critical reception, it likely isn't a guarantee.
According to Metacritic, a review aggregate website that averages user and official critic ratings, The Path's second season hovered around a Metascore of 64 based on eight critical reviews. The user score, which is weighted out of ten, topped out at 7.6. Yahoo! TV's Ken Tucker applauded the acting but chided it for its slower pacing. Sophie Gilbert of The Atlantic claimed: "It doesn't have enough story to tell," adding "To make things worse, the season has been given an extra three episodes…" More positive reviews come from sources like Slant Magazine , where Aaron Riccio writes that the episodes felt robust, but "never, however, [felt] aimless."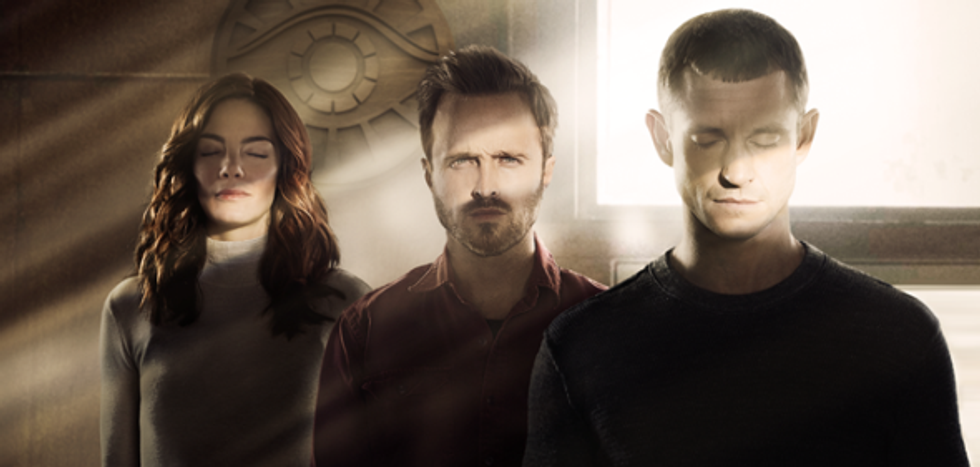 Season three's first three episodes, "The Beginning," "A Beast, No More," and "Locusts," will all be available on Hulu for streaming on Jan. 17. Follow-up episodes will air every Wednesday after. Fans of Aaron Paul can also watch him in episode "USS Callister " in Black Mirror and 2018's The Burning Woman .
Joining Paul in The Path is Hugh Dancy as Meyerist Movement leader Calvin "Cal" Roberts; Michelle Monaghan as Sarah Lane, fellow Meyerist; and Emma Greenwell as Mary Cox, former addict saved by Calvin.