What else would you call it?
13 March 2019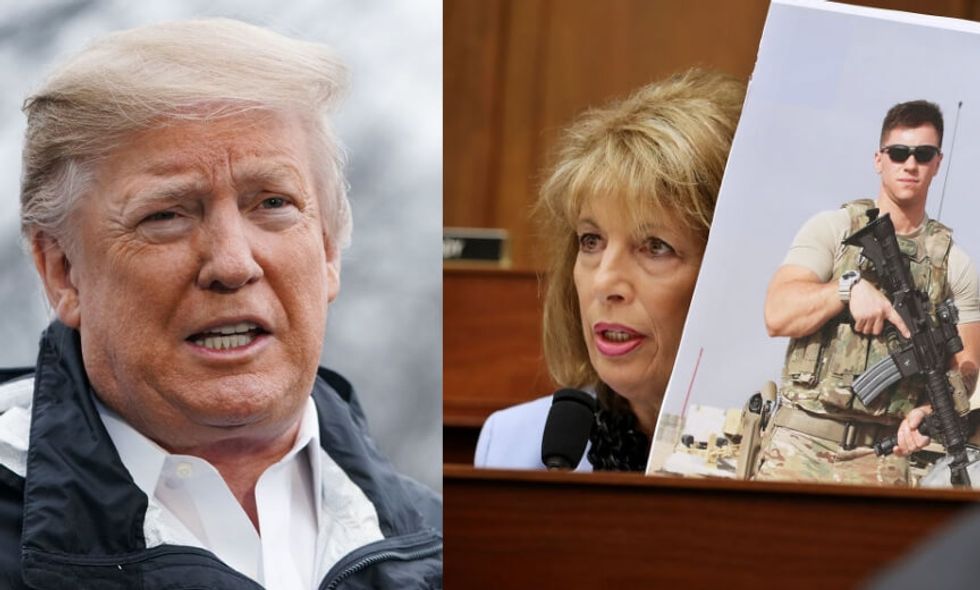 Mandel Ngan/AFP/Getty Images, Chip Somodevilla/Getty Images
It's been over two years since President Donald Trump announced intentions to implement a ban on transgender troops serving in the United States military in a reversal of a new policy announced in 2016 by former President Barack Obama.
After an extended stay in legal Limbo, a January Supreme Court announcement will likely allow the ban to go into effect.
The ban forbids any person who has transitioned from the sex they were assigned at birth from enlisting in the military, however the Department of Defense claims that transgender people may serve openly, but only if they present as their birth sex.
One defense department official told Buzzfeed News:
"This new policy does not allow discrimination based on gender identity. You can reveal your preference and reveal you are transgender, but you have to serve under standards of your biological sex."
On a conference call with reporters, one official stated that:
"Under the new policy, if they transitioned prior, they would not be eligible for accession into the military. I really don't get any logic to how this gets you to this is a ban on transgender service."
Kind of sounds like a ban.
While gender presentation varies widely among transgender people, the policy essentially forces these soldiers to live and present as cisgender while serving.
As the National Center for Transgender Equality pointed out:
"The instructions state that any of the thousands of current transgender service members who come out, or is found out, after April 12 and is not willing to renounce and suppress their identity will be subject to discharge."
Many agreed: a ban by any other name is still a ban.
The ban is part of a disturbing pattern from the Trump administration.
The President has routinely attempted to put the rights of trans people on the chopping block.
The administration has previously moved to strike down regulations protecting transgender people from discrimination in healthcare.
The administration attempted to define gender as one's assigned birth sex, effectively dismissing trans identities across America.
The administration banned the word "transgender" from use in Center for Disease Control documents.
Trump's animosity toward trans people hasn't been lost on anyone.
As much as this administration may try to erase the recognition of transgender people, they won't be going anywhere.
Keep reading...Show less