George Santos said he feels 'misled' by Ron DeSantis' 'perverse' anti-LGBTQ agenda.
05 July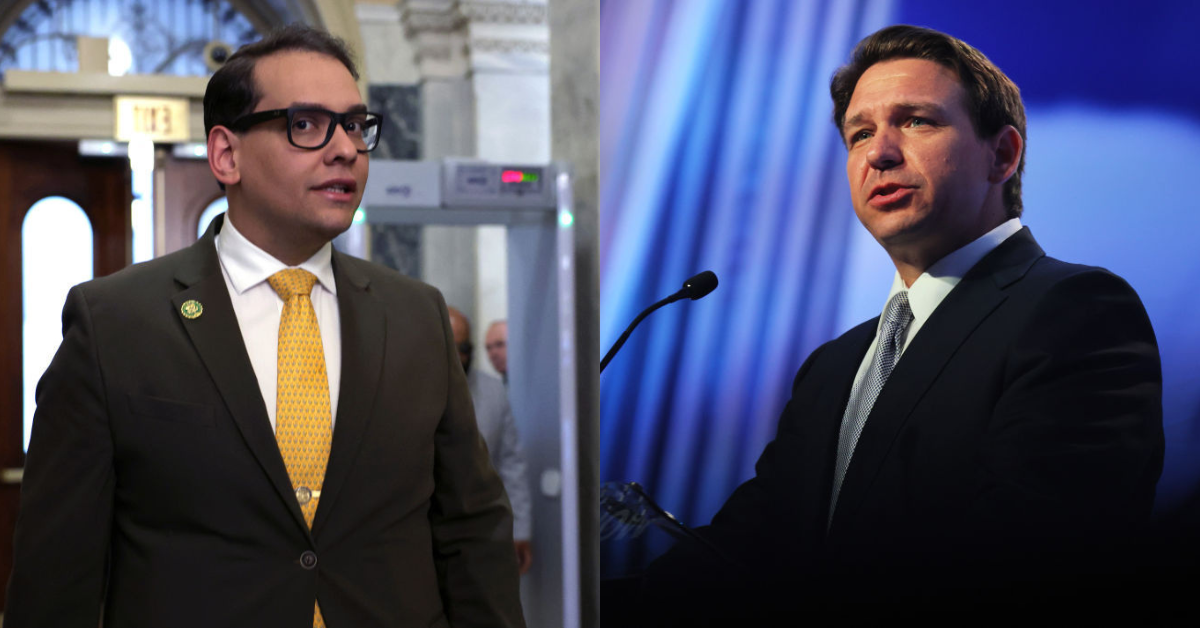 Alex Wong/Getty Images; Michael M. Santiago/Getty Images
New York Republican Representative George Santos was mocked for a hilariously clueless response to a homophobic video created to support the notoriously anti-LGBTQ+ Florida Republican Governor Ron DeSantis.
Santos, who had previously endorsed DeSantis for President and supported his "Don't Say Gay" bill, now questions the governor's commitment to LGBTQ+ rights and equality.
"I still stand by the bill in its nature, but now it seems that it had a more perverse agenda behind it."
"I'm starting to see [DeSantis] for what he is. His rhetoric is to diminish and remove rights away from people like myself, and I can't support that."
Santos' response comes in the wake of the inflammatory video that portrayed former President Donald Trump's alleged support for the LGBTQ+ community in a negative light and highlighted conservative anti-LGBTQ+ policies enacted under DeSantis' leadership.
The video, which was shared by the "DeSantis War Room" Twitter account, was largely seen as a turning point by LGBTQ+ conservatives, who believe it exposed DeSantis' true stance as an "anti-LGBT champion."
These conservatives argue that DeSantis' support for policies deemed anti-LGBTQ+ contradicts his claims that such measures aim to protect children and parents' rights.
Many have mocked Santos' response while pointing to his own history of lies and deception.

The video featured footage of Trump pledging to protect LGBTQ+ citizens following the tragic mass shooting at Pulse nightclub in Orlando, Florida, in 2016.
It also included clips of Trump expressing acceptance of transgender women participating in the Miss Universe pageant and supporting Caitlyn Jenner's restroom choice. However, the video then transitioned to portray DeSantis as the governor who signed what it labeled as "the most extreme slate of anti-trans laws in modern history" and a "draconian anti-trans bathroom bill."
DeSantis and other conservatives who championed similar policies have defended their actions by invoking the protection of children and women's spaces.
Their legislation includes the removal of lessons on sexual orientation and gender identity from Florida classrooms and the prohibition of transgender women and girls from participating in women's sports and using women's restrooms.