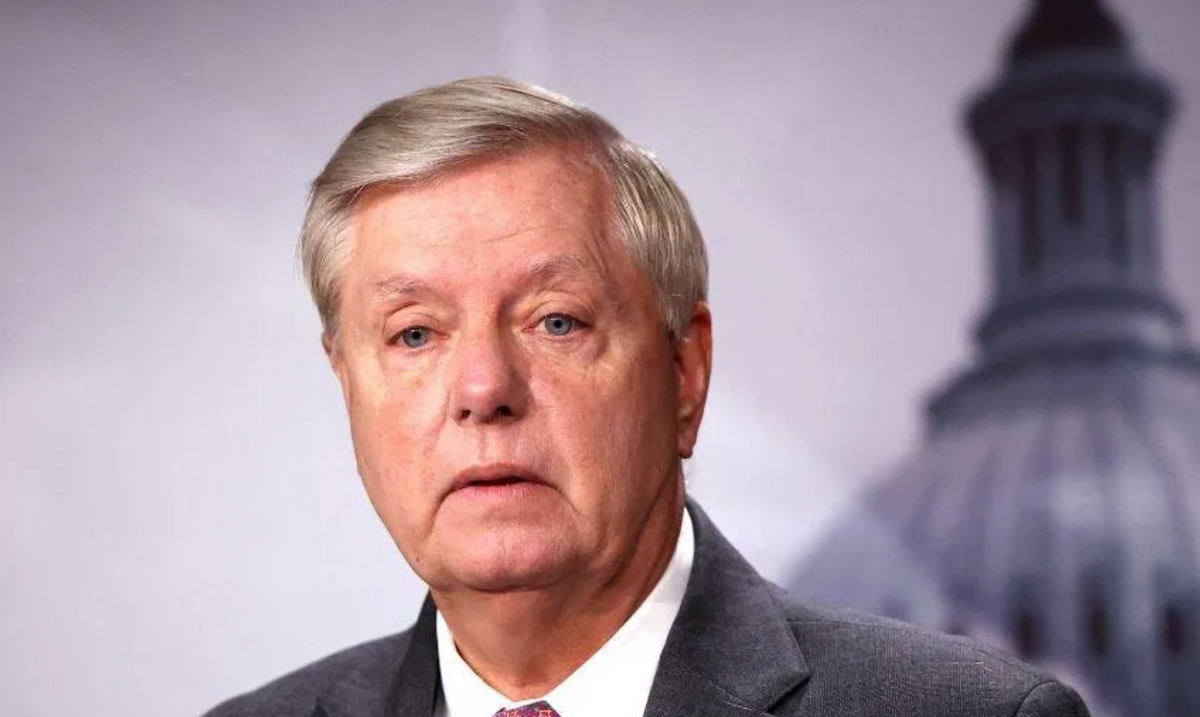 Kevin Dietsch/Getty Images
On Thursday, President Joe Biden delivered remarks commemorating the year anniversary of the deadly January 6 insurrection, when a mob of pro-Trump extremists stormed the United States Capitol in an attempt to overthrow the results of the 2020 election.
Biden sharply condemned the continued lies about the election's validity and called on Americans to reject the right-wing figures exploiting them for profit.
He also excoriated Trump, who continues to peddle the fantasy that the 2020 election was "stolen" from him.

Biden said of Trump:

"He's not just a former president. He's a defeated former president."
And he vowed:
"I did not seek this fight brought to this Capitol one year ago today, but I will not shrink from it either. I will stand in this breach. I will defend this nation. And I will allow no one to place a dagger at the throat of democracy."
Many of Biden's supporters praised the speech.
But Republican Senator Lindsey Graham of South Carolina—a longtime friend of Biden's—accused the President of politicizing the Capitol Riots, and proceeded to ask a bizarre question invoking the Taliban.
Republicans have long decried the botched withdrawal from Afghanistan last year, but it's unclear what relation Graham thinks the Taliban has to the Capitol Insurrection, or why a right-wing riot should be above politicization.
People were confused.
Graham—who himself was part of Trump's effort to overturn the election results—was heavily criticized.
For his critics, it's clear where Graham's allegiances lie.