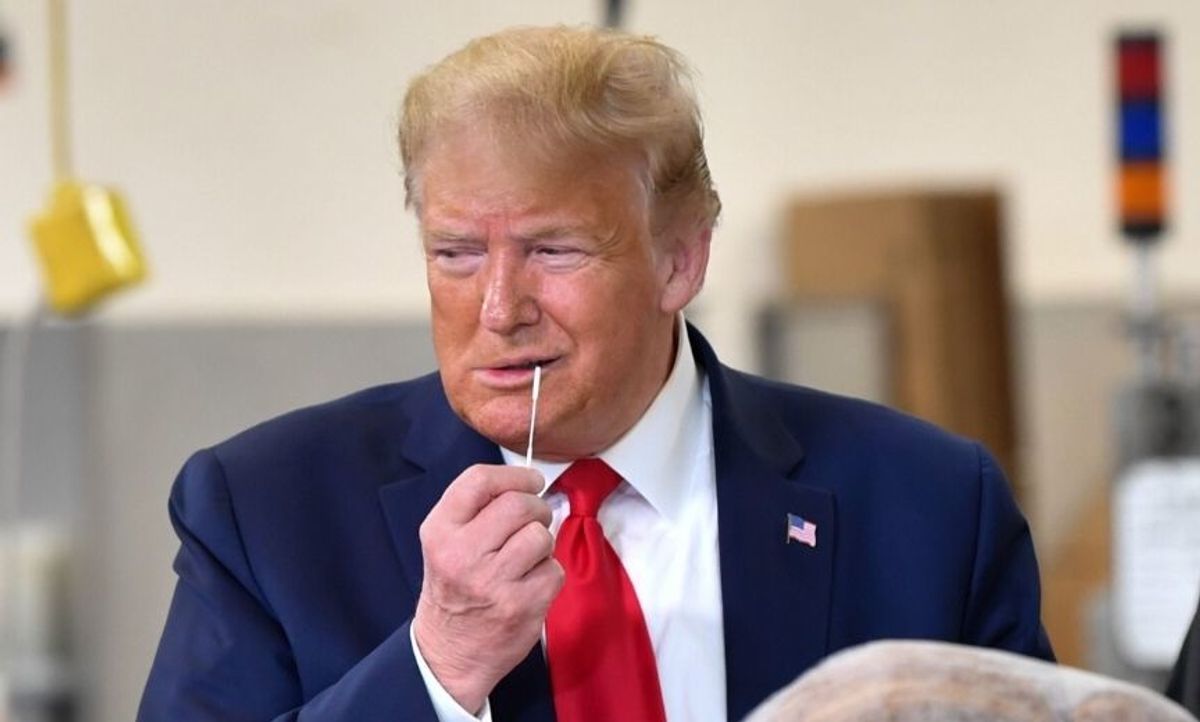 NICHOLAS KAMM/AFP via Getty Images
President Donald Trump toured the Puritan Medical Products factory in Portland, Maine on Friday, where he examined the facilities which make swabs for virus testing.
While some of the photos from the visit may be useable, the crucial testing swabs won't be.
Puritan announced on Friday their intention to scrap the medical swabs made during Trump's visit. While the company didn't elaborate on why, people recalled that Trump didn't wear a mask during his visit, while workers are required to wear masks and other extensive protective gear while manufacturing the swabs.
Trump spoke with the workers—who wore masks, hairnets, gowns, and booties—while touring the factory.
According to USA Today, Puritan spokeswoman Virginia Templet said:

"The running of the factory machines is very limited today and will only occur when the president is touring the facility floor. Swabs produced during that time will be discarded."
The decision to scrap the swabs made during Trump's visit comes at a time when nursing homes in Maine widely reported that they were experiencing a shortage of nasal swabs to keep up with the demands of testing. As of last month, around 42 percent of virus deaths were connected to nursing homes and assisted living facilities.
People weren't happy with the President's visit resulting in wasted swabs.
People thought the President's prioritization of a photo op instead of production was childish, to say the least.

Was it worth it?