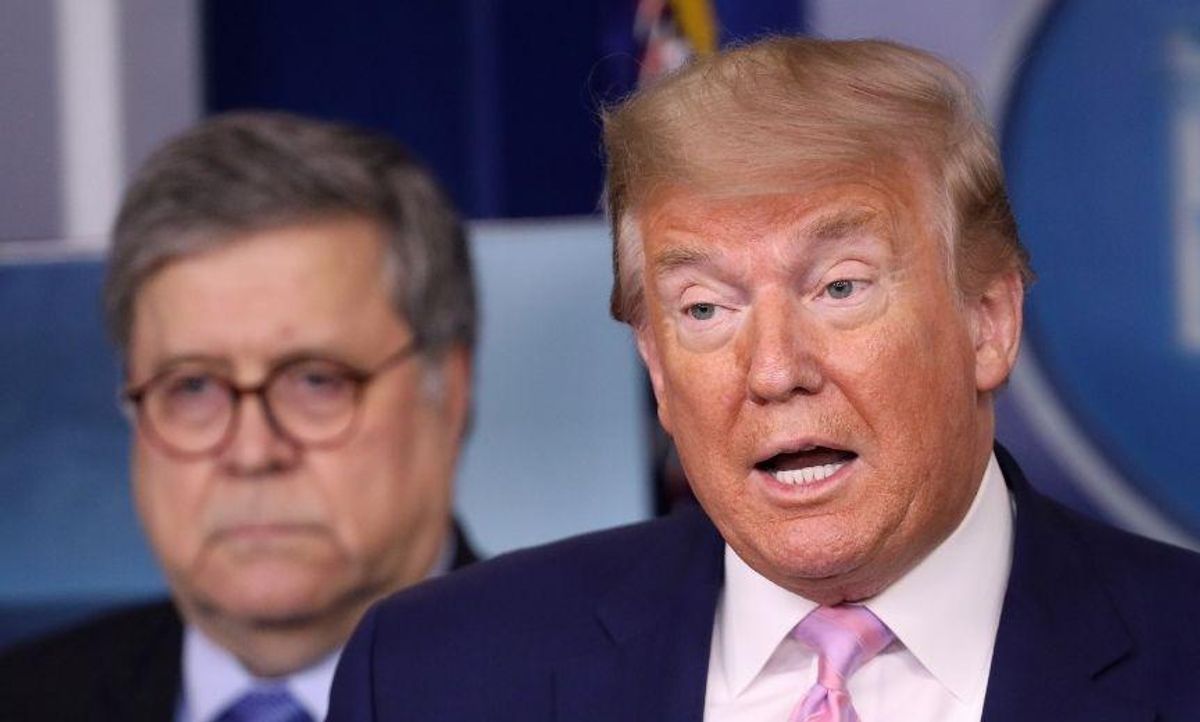 Win McNamee/Getty Images
Former President Donald Trump's time in the White House was marked by an aggressive opposition to journalists and the media for correcting his lies.
Trump frequently described the press as "the enemy of the people" and berated individual journalists whose questions he didn't like. All four of Trump's White House press secretaries followed suit throughout their tenures, with Sarah Huckabee Sanders insulting their intelligence and Kayleigh McEnany calling them activists.
But new reporting reveals just how far the Trump administration went to undermine journalists while violating their privacy, including using the Justice Department to seize journalists' phone records and email correspondence.
CNN reported this week:
"The Justice Department informed CNN Pentagon correspondent Barbara Starr, in a May 13 letter, that prosecutors had obtained her phone and email records covering two months, between June 1, 2017 to July 31, 2017. The letter listed phone numbers for Starr's Pentagon extension, the CNN Pentagon booth phone number and her home and cell phones, as well as Starr's work and personal email accounts."
Starr was not the subject of any investigation, and it's unclear under which of Trump's Attorneys General the surveillance was ordered. This is the third time this month that the Trump administration is found to have spied on journalists in an effort to plug leaks within the White House.
CNN President Jeff Zucker said:

"CNN strongly condemns the secret collection of any aspect of a journalist's correspondence, which is clearly protected by the First Amendment. We are asking for an immediate meeting with the Justice Department for an explanation."

Starr insisted she wouldn't be threatened.
Starr's colleagues praised her adamance.
Others were disturbed by the reporting.
Others speculated Trump did the same to Republican lawmakers to demand their loyalty.
When asked about the development, President Joe Biden vowed never to use the Justice Department to spy on journalists.