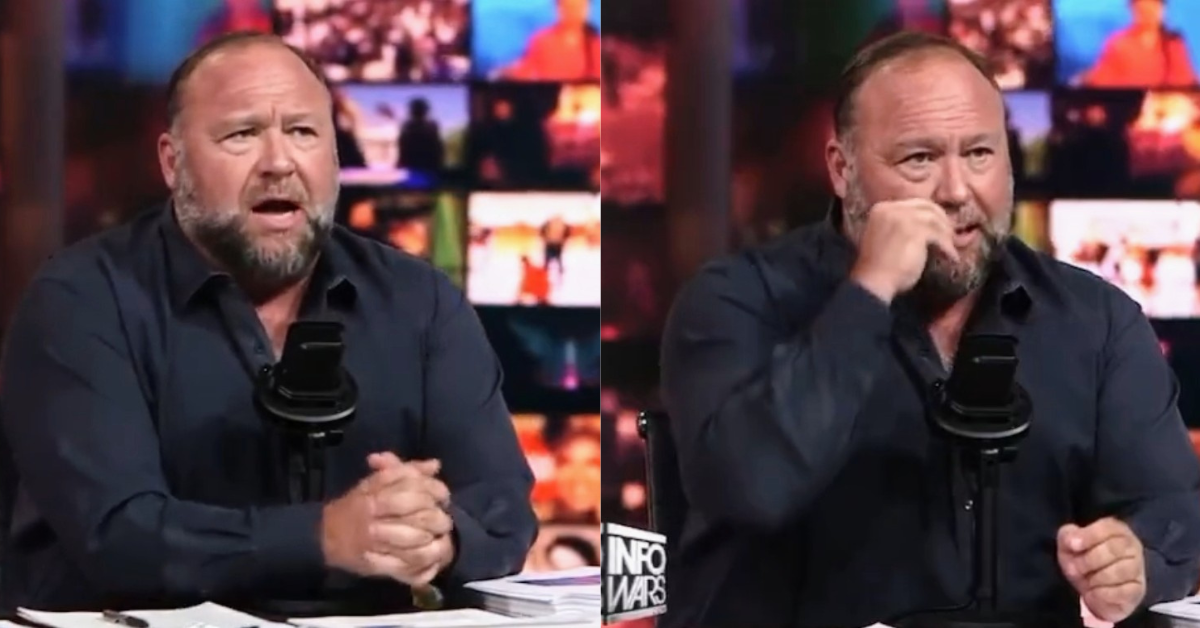 @RonFilipkowski/Twitter
After a rough 2021 and 2022 filled with civil court losses, federal investigations and financial hits, conspiracy theorist Alex Jones seems to be pushing his longtime ally, former Republican President Donald Trump, aside.
In a recent appearance on his web series InfoWars, Jones threw his public support behind Florida Republican Governor Ron DeSantis. Jones made his opinion clear that Trump was only ever a stopgap, while DeSantis is the real deal for him.
You can see Jones' comments here:
Jones began by claiming he "pigheadedly" supported Trump although he always disagreed with Trump's Operation Warp Speed which was supposed to address the COVID-19 pandemic.
Jones declared:
"I thought we had to keep [Trump] in office because of the nightmare scenario if Hillary or Biden got in back before they were officially running."
Jones added:
"With that said, I am supporting DeSantis."
"DeSantis has just gone from being awesome to being unbelievably good."
Then in an appeal to Trump's Evangelical Christian base, Jones threw Jesus into the narrative.
"And I don't just watch a man's actions, as Christ said."
"Judge a tree by its fruits."
"I can also look in his eyes on HD video, and I see the real sincerity."
He continued:
"This is what Trump should be like."
"And I've been hammering this point, and he's doing it now."
"And we have someone that is better than Trump."
"Way better than Trump."
People wondered how Trump will react.
DeSantis hasn't officially declared his intention to run for President in 2024, but conservatives and political pundits have floated his name as a likely candidate for the Republican Party.
Although some people thought Alex Jones should also run.
Jones joins a growing circle of former ride-or-dies jumping a seemingly sinking ship.
People have noted the shift.
As of this writing, Trump nor any members of his inner circle have responded to Jones' defection.