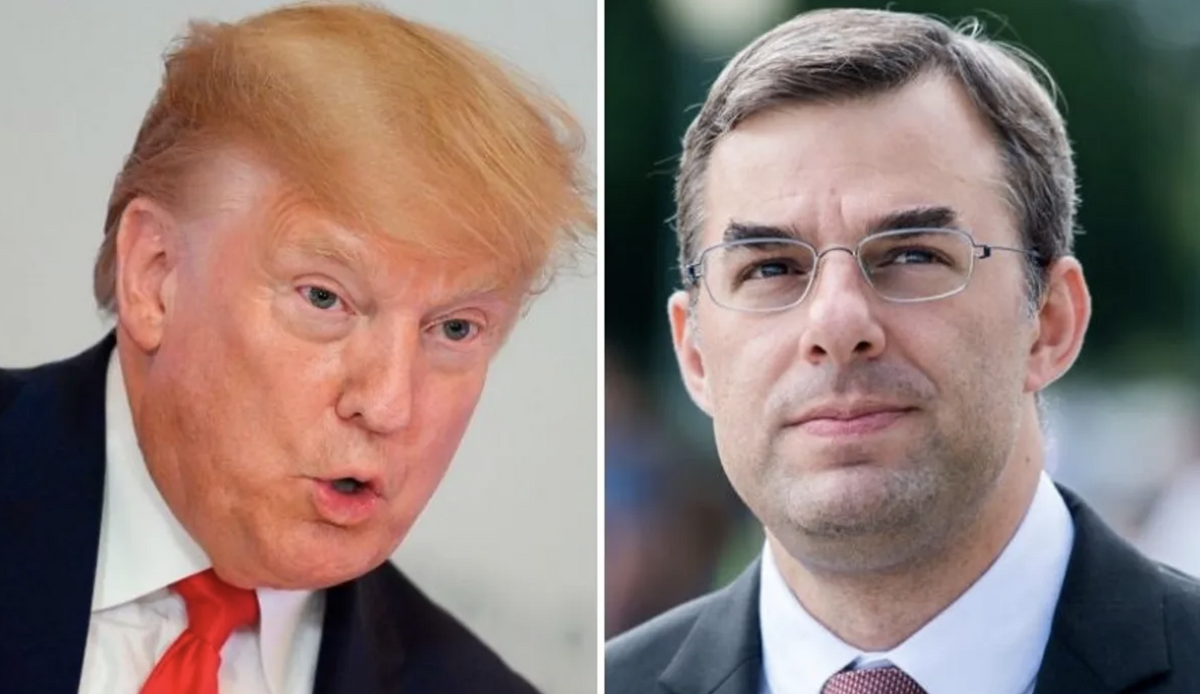 JIM WATSON/AFP via Getty Images // Tom Williams/CQ Roll Call
Congressman Justin Amash (I-MI) made waves when he left the Republican party on Independence Day of 2019 after growing criticisms of President Donald Trump and the Republican party's failure to hold Trump accountable for his constant lying and incessant instability.
Amash was the only non-Democrat in the House of Representatives to vote in favor of impeaching Trump late last year.
While Amash's willingness to hold his Republican colleagues accountable was met with admiration, his eagerness to make Trump a one term President just led to an extremely misguided decision that may put that very effort in jeopardy.
Amash announced on Wednesday that he was launching an exploratory committee for a potential third party presidential run.
Let's get something clear: This is a super bad idea.

Few, if any, of those who intended to vote for Trump over Biden will find Amash to be a preferable choice. In fact, Amash is considered by most Republicans to be a textbook example of the "Never Trumpers" the President rails against on Twitter. Trump will not lose votes to Amash.
There are, however, plenty of moderate Republicans disgusted by Trump who intend to hold their nose and pull the lever for a moderate Democrat. But with a former Republican throwing his hat in the race, Amash may be the preferable choice, thereby siphoning potential votes from Biden—especially in Amash's native Michigan, a crucial swing state.

For this reason, the President seemed to praise Amash's decision.
Trump was about the only person to roll out the welcome wagon for Amash.

Pro-Biden Republicans called him out as well.
For a deeper look into defeating Trump from a former Republican strategist, check out Running Against the Devil, available here.
Keep reading...Show less