'Fox and Friends' co-host and Trump booster Brian Kilmeade said Donald Trump was 'insane' to feature January 6th footage during his recent Waco, Texas rally.
27 March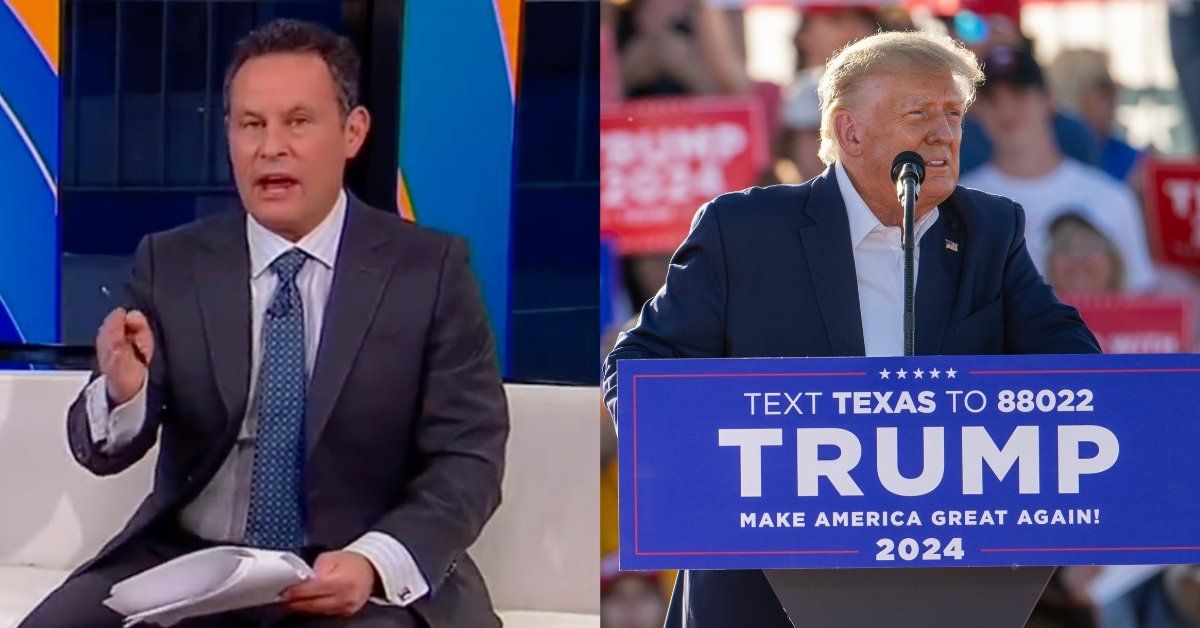 Fox and Friends; Brandon Bell/Getty Images
It would seem that Fox and Friends co-host Brian Kilmeade, long a highly vocal supporter of Donald Trump, has finally had enough.
On Fox and Friends this morning, Kilmeade finally snapped and said that Trump was "insane" for featuring footage from the January 6 insurrection during a campaign rally in Waco, Texas over the weekend.
Trump opened the rally in Waco with a video of "The Star-Spangled Banner" featuring clips of rioters. And Trump, of course, has a penchant for complaining about how unfairly he thinks those arrested for their part in the insurrection are being treated.
Kilmeade chastised Trump for focusing "80 percent of his time" of his campaign rally "complaining about court cases" when he should be focusing on issues that actually affect the American people.
Kilmeade said that Trump should be "running from" January 6, not embracing it:
"Instead, the United States former president opened up [the rally] with a January 6 video, which is insane. He should be running from that, period. I don't care his point of view, that is not a good thing for him."
He concluded:
"I thought that was absolutely awful. Even though he is winning in the polls, that will not help."
You can view a clip of Kilmeade's thoughts on Trump's behavior below:
Twitter users definitely had something to say about Kilmeade's statement.
Several people commented on the faces of the other co-hosts during Kilmeade's rant:
Kilmeade isn't the only Fox News host who has recently criticized Trump on-air.

Last week, Harris Faulkner said Trump went against the teachings of the Bible after former assistant District Attorney Phil Holloway excused Trump's alleged affair with Stormy Daniels as "nothing illegal."
Holloway told Faulkner on her show, The Faulkner Focus:
"Prosecutors understand and members of the public, I think, understand that these things happen, these types of arrangements are made on a regular basis. There's nothing illegal about them. There's nothing illegal, for that matter, about being a philanderer. You can actually legally pay people to not talk about that if in fact it happens."
Faulkner responded:
"So interesting. Well, the Bible talks about it. you can't be a philanderer. But I don't think they'll bring that in court."
Is this the beginning of Fox's break with Trump?