After The New York Times called Donald Trump 'vague' on abortion rights, the Biden campaign posted a Trump ad and a video of Trump's own statements that say otherwise.
17 November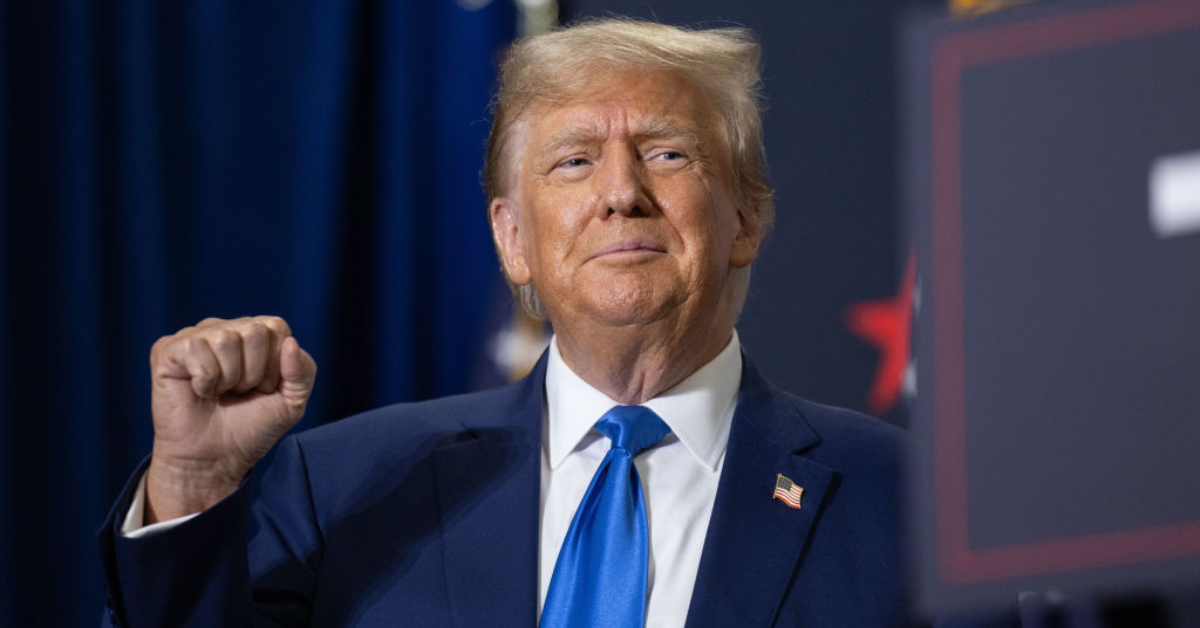 Scott Eisen/Getty Images
After The New York Times called former President Donald Trump "vague" on abortion rights, President Joe Biden's campaign posted an ad and a video of Trump's own statements that say otherwise.
Earlier this week, the newspaper published an article by journalist Ruth Igielnik titled "Why Trump Seems Less Vulnerable on Abortion Than Other Republicans," in which she said that Trump "appointed judges who overturned Roe, but his vague statements on the issue may give him some leeway with voters."
Igielnik wrote that Trump "has held steady in recent surveys even among voters who favor keeping abortion mostly legal" and that he "seems to have effectively neutralized abortion as an issue during the Republican primary" because he "appears to be attending to general election voters by employing vagueness and trying to occupy a middle ground of sorts."
But the Biden campaign quickly took the Times to task in a post on X, formerly Twitter. The post included a picture of the article's headline as well as a compilation video of Trump "taking credit" for overturning Roe v. Wade and six-week abortion bans, calling for a nationwide abortion ban, and saying women must be "punished" for having abortions.
You can see the Biden campaign's post below.

In 2016, then-candidate Trump claimed to be pro-life and opined there should be "some form of punishment" for getting an abortion, suggesting that a ban should go forward even if it means that people have to "go to illegal places" to get them.
He said:

"I am pro-life. The answer is, you go back to a position like they had where people will perhaps go to illegal places, but you have to ban it. ... The answer is... that there has to be some form of punishment."
Trump's statements can be heard below.

The Biden campaign criticized the Times article in another post, writing:
"At the same time [The New York Times] is running a headline claiming Trump is being "vague" on abortion, Trump is running ads taking total credit for ending a woman's right to choose."


You can see the post below.
The Biden campaign also posted an ad produced by Trump's campaign in which a narrator praises Trump for placing conservative judges on the Supreme Court and overturning Roe before the viewer hears Trump himself utter the following words:

"I'm Donald J. Trump and I approve this message."
You can see it below.

Others were similarly critical of the Times' coverage.

While in office, Trump had the opportunity to appoint three conservative justices who had gone on record opposing abortion to the Supreme Court, raising concerns among Democrats that they would threaten the Roe v. Wade precedent.

While the largely conservative court ultimately voted to uphold abortion rights in June Medical Services, LLC v. Russo (2020), in which the Court ruled that a Louisiana state law placing hospital-admission requirements on abortion clinics doctors was unconstitutional, fears that Roe would ultimately fall were not unfounded.
Republicans have reaped the consequences since the fall of Roe. The GOP has been up in arms over the issue ever since it became clear voters would retaliate against them.
The first blow came just two months after Roe was overturned, when Kansas voters overwhelmingly rejected efforts to restrict reproductive rights in the state by moving to enshrine them in the state's constitution. More recently, Ohio did the same in this month's elections, prompting even notable Republicans to criticize the GOP's policies as "too extreme" for voters.
Democrats have won in key contests since, a development largely seen as a reaction to the radical Supreme Court decision.