thkey19/Youtube
The landmark 1973 decision in Roe v. Wade, guaranteeing a woman's right to choose whether or not to give birth, has remained the law of the land for decades, but crusades against the right to a safe and legal abortion continue to threaten it.
Republican state legislators in Texas continued that tradition in an emotional two-day hearing this week on a bill introduced by Republican State Representative Tony Tinderholt.
Keep reading... Show less
Credit: Source.
At a Fox News debate in August, Mike Huckabee claimed that, as President, he would invoke the protections of the 5th and 14th Amendment on behalf of fetuses in order to prevent women from having abortions. Later, at the Family Research Council's Annual Value Voters Summit in September, Huckabee argued that defunding Planned Parenthood simply does not go far enough. Reinforcing the promise he made in August, Huckabee thundered "[i]t's called the Fifth Amendment, that says that there will be due process before you deprive a person of life and liberty. As president, we will evoke the Fifth and Fourteenth Amendment. We will protect human life."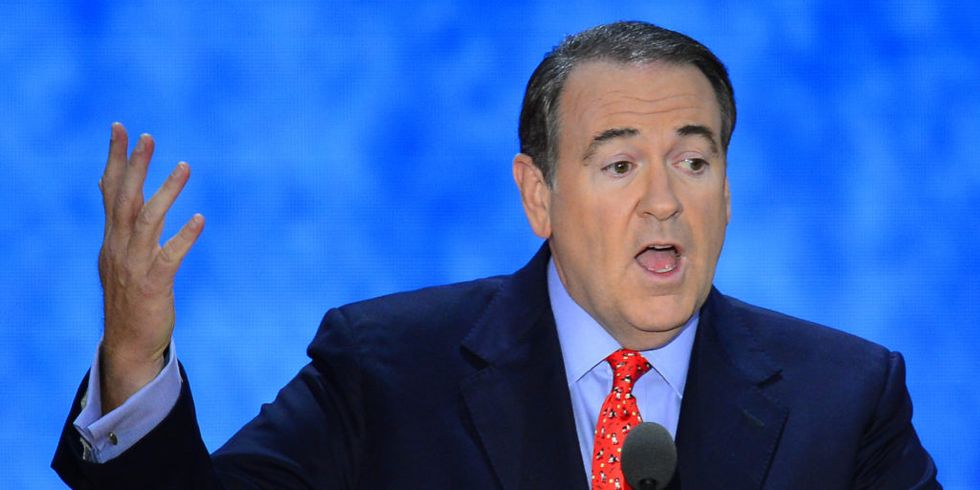 Mike Huckabee. Credit: Source.
Keep reading... Show less