Rep. Daniel Goldman rips apart the claim that Donald Trump and his allies are making that he's being indicted for 'free speech.'
02 August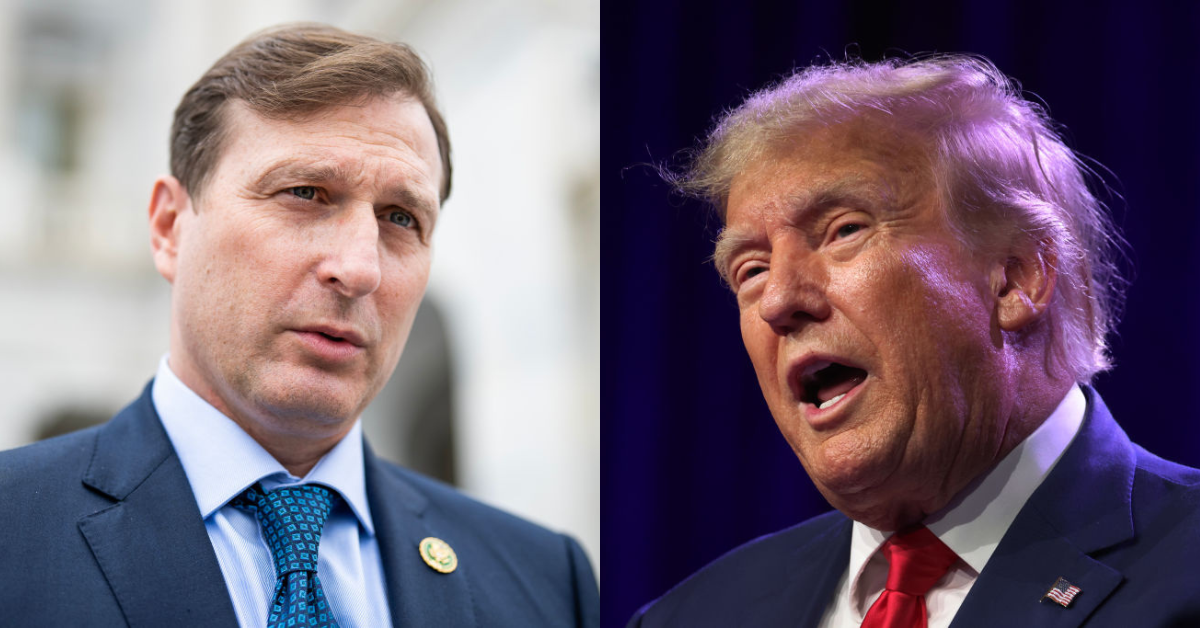 Tom Williams/CQ-Roll Call, Inc via Getty Images; Scott Olson/Getty Images
New York Democratic Representative Dan Goldman masterfully debunked a claim from one of former President Donald Trump's lawyers, who asserted Trump is being indicted for exercising his right to "free speech" after he was indicted in connection with his widespread efforts to overturn the 2020 election result.
Trump's attorney, John Lauro, has strongly denounced the indictment brought against the former president, asserting that it constitutes an assault on "free speech" and "political speech."
Lauro made these statements during an interview on CNN Tuesday evening, characterizing the charges as an unprecedented attack on fundamental constitutional rights.
You can hear what Lauro said in the video below.

Lauro claimed the indictment was politically motivated designed to suppress his client's free speech.

"Our defense is going to be focusing on the fact that what we have now is an administration that has criminalized the free speech and advocacy of a prior administration during the time that there's a political election going on. That's unprecedented."
He also raised concerns about the potential duration of the legal proceedings resulting from the indictment handed down by Special Counsel Jack Smith.

"I can see it lasting nine months or a year, but Mr. Trump is entitled to a defense. The government has had three years to investigate this, and now they want to rush this to trial in the middle of a political season."

"For the government to have three years to do it and then expect us to do it in three weeks or four weeks is just ridiculous."
When challenged by CNN anchor Kaitlan Collins—who pointed out that the First Amendment does not permit Trump to "claim there was fraud when he was told there was no fraud and then try to subvert the election by overturning legitimate electors"—Lauro was defiant, insisting that it "protects all speech."
Shortly afterward, Goldman fired back on Twitter to shut down Lauro's claims about the integrity of the First Amendment.
"The First Amendment protects Donald Trump if he simply makes knowingly false statements about election fraud."
"The First Amendment does not protect Donald Trump if he corruptly attempts to persuade, coerce or direct others to ACT on his knowingly false beliefs."
You can see Goldman's tweet below.

Many have praised Goldman's response and echoed his assessment.

Trump faces four felony counts, including conspiracy to defraud the United States and conspiracy to obstruct an official proceeding.

The indictment further accuses Trump of attempting to exploit the events of January 6, 2021—the violent assault on Congress—to further his quest to maintain power.
Lauro—who recently joined Trump's legal team—has consistently framed the federal investigations and indictments against the former President as politically motivated.
He reiterated this perspective during a separate appearance on Fox News, emphasizing the need for the prosecution to prove Trump's belief in the falsity of the allegations.