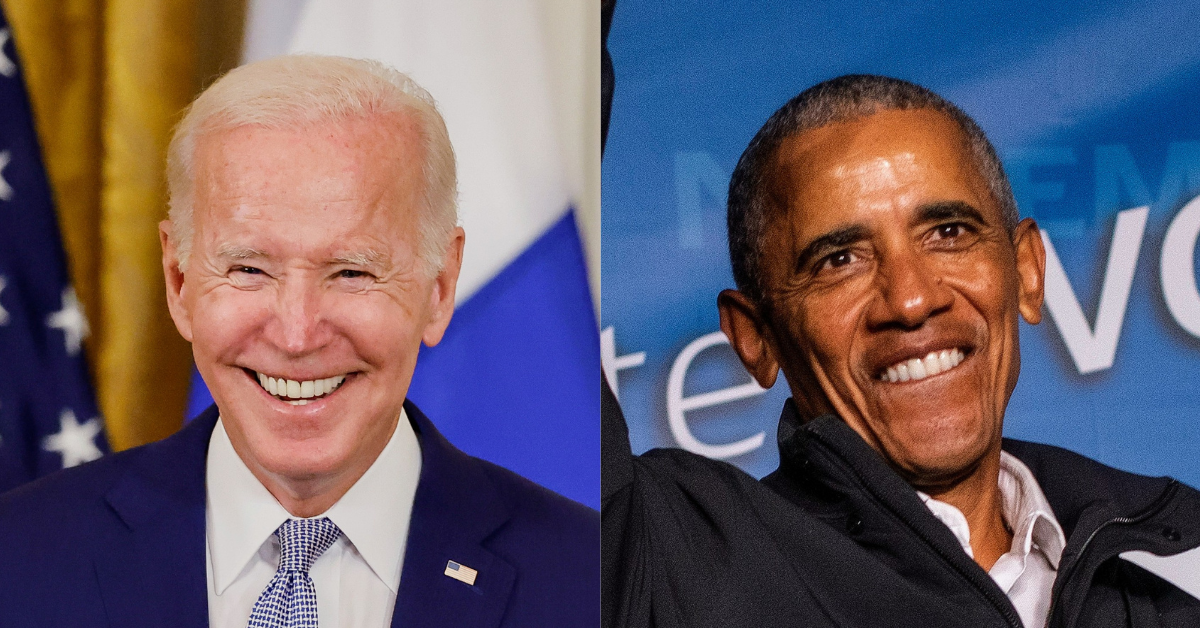 Chip Somodevilla/Getty Images; Eduardo Munoz Alvarez/Getty Images
In what many are calling a win for Democrats, the Biden administration and the planet, President Joe Biden signed the Inflation Reduction Act—a climate, healthcare and spending bill—into law on Tuesday.
President Biden shared the news on Twitter, posting:
"The Inflation Reduction Act is now law."
"Giving Medicare the power to negotiate lower prescription drug prices. Ensuring wealthy corporations pay their fair share in taxes."
"And taking the biggest step forward on climate in our history."
The Inflation Reduction Act of 2022 (IRA) aims to curb inflation by reducing the deficit, lowering prescription drug prices and investing in domestic energy production while promoting clean energy solutions.

The IRA allows Medicare to negotiate some drug prices and extend financial assistance so more Americans can increase their health coverage under the Affordable Care Act. It is also the largest federal effort to fight the climate crisis with $370 billion in tax credits to incentivize renewable power sources with a goal of cutting emissions by 40% by 2030.
People congratulated the President for his latest accomplishment. Among them was former Democratic President Barack Obama.

He quote tweeted his former Vice President's message with the caption:
"This is a BFD."
BFD is a Big F*cking Deal for the uninitiated.
Demonstrating the playful back and forth their 8 years as President and Vice President were known for, Biden resurrected a popular meme.
He replied:
"Thanks Obama."
People recognized the meme originally used by conservatives to blame Obama for their personal grievances.
It was quickly turned into satire by trolls and Obama supporters alike who began thanking Obama for more and more absurd things—like the sinking of the Titanic or the extinction of dinosaurs—or for positive outcomes—like affordable healthcare options.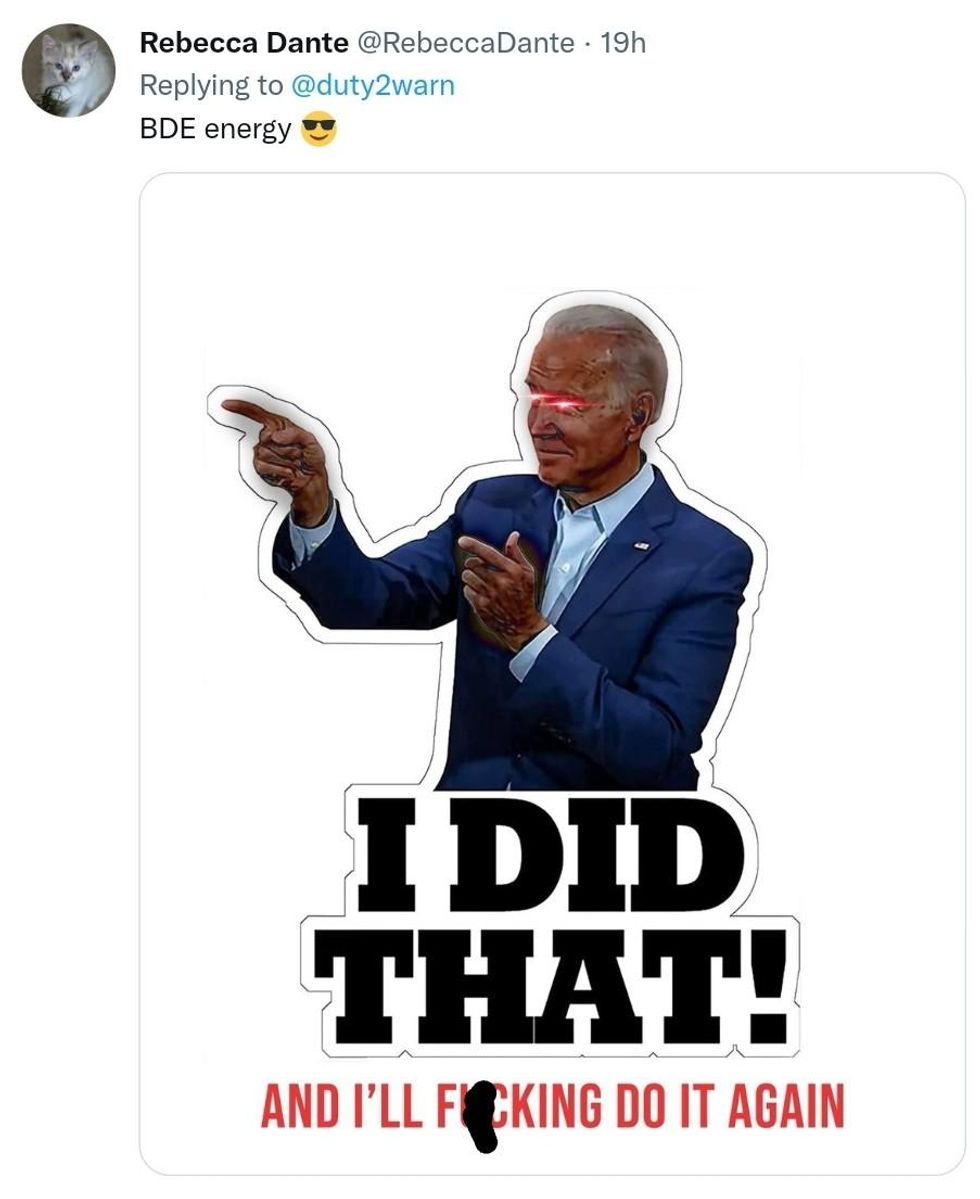 @RebeccaDante/Twitter
The Inflation Reduction Act—co-sponsored by Democratic Senators Chuck Schumer of New York and Joe Manchin of West Virginia—takes effect on August 16.