Rep. Ted Lieu took to X to give Donald Trump a much needed civics lesson after the former president seemed to think MSNBC should be punished by the government for criticizing him.
29 November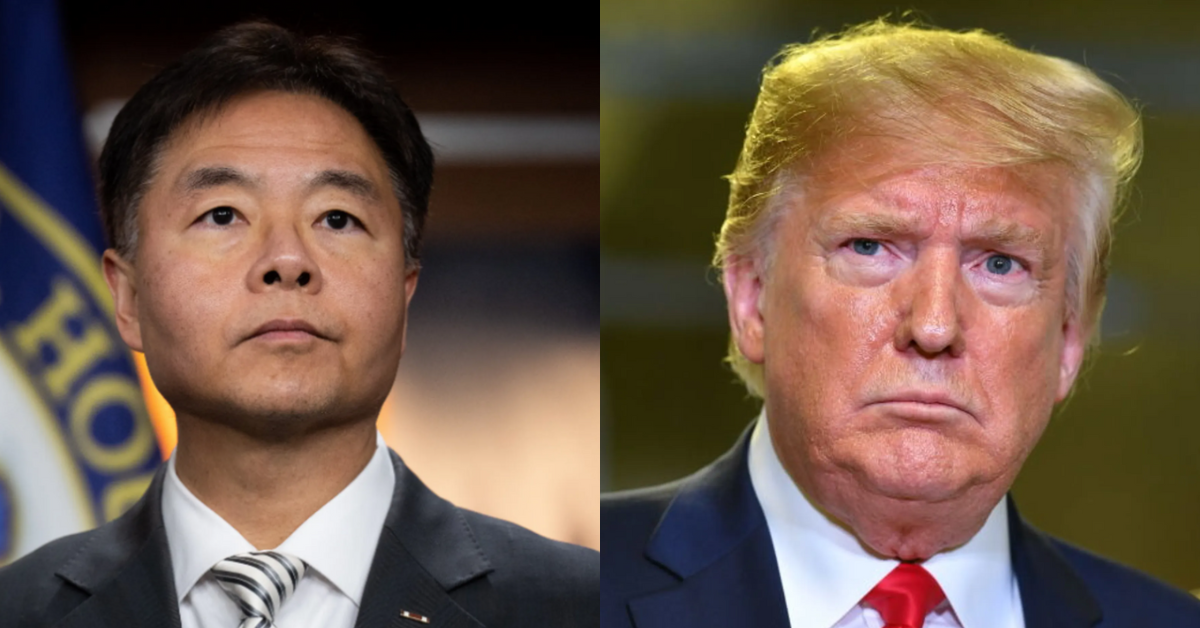 Bill Clark/CQ-Roll Call, Inc via Getty Images; Mandel Ngan/AFP via Getty Images
Writing on X, formerly Twitter, California Democratic Representative Ted Lieu gave former President Donald Trump a much needed civics lesson after Trump seemed to think MSNBC should be punished by the government for criticizing him.
In his Truth Social message, Trump alleged that MSNBC, which he referred to as "MSDNC," utilized government-approved airwaves for relentless negative coverage of himself and the Republican Party, branding it as an act of "election interference."
He claimed this coverage was effectively a colossal political contribution to the "Radical Left Democrats," accusing them of the country's destruction and insisting the government intervene to penalize MSNBC for its "illegal political activity."
He said:

"MSNBC (MSDNC) uses FREE government approved airwaves, and yet it is nothing but a 24 hour hit job on Donald J. Trump and the Republican Party for purposes of ELECTION INTERFERENCE."
"It is the world's biggest political contribution to the Radical Left Democrats who, by the way, are destroying our Country. Our so-called 'government' should come down hard on them and make them pay for their illegal political activity. Much more to come, watch!"
You can see Trump's statement below.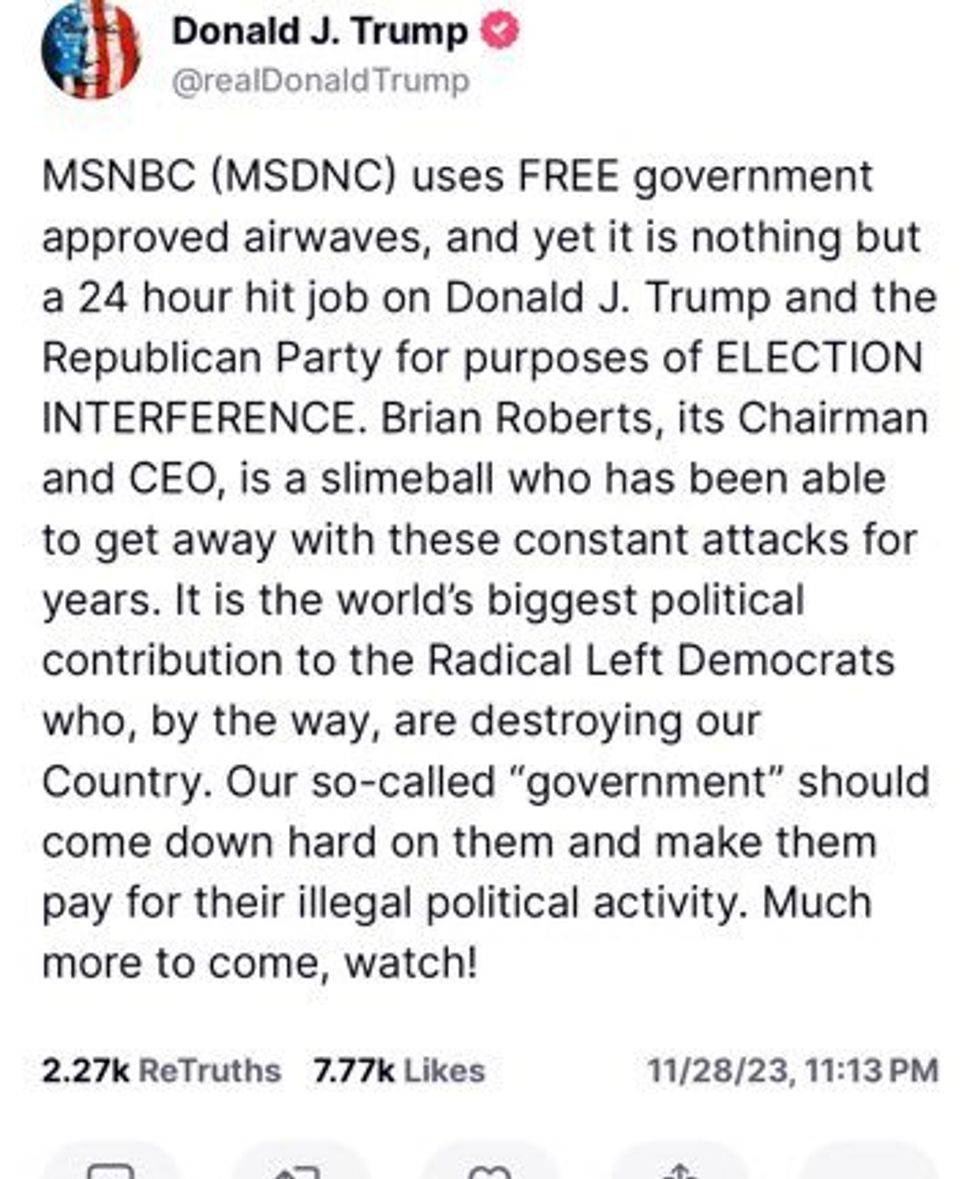 @realDonaldTrump/Truth Social
Trump's assertions regarding cable channel operations in the United States overlooked the reality of how such entities function. Moreover, his proposal clashes directly with the First Amendment and existing laws that safeguard news outlets' right to report unfavorably on government officials or political groups.
Lieu commented shortly afterward to underscore exactly why the First Amendment is so important:

" Thank goodness for the First Amendment, which gives the American people, the private sector and the free press the right to tell the former President to shove it."
"If Trump is going to say or do stupid stuff, or authoritarian crazy stuff, the press has the right to expose it."
Many commended Lieu for his response while criticizing the former President themselves.
Trump's statement gets many things wrong about how cable channels operate.

MSNBC operates as a cable network, thus bypassing the use of public airwaves. Even if it were a broadcast outlet, the FCC has firmly declared its hands-off approach to overseeing news content. The Fairness Doctrine, a policy demanding broadcasters present diverse viewpoints on contentious topics, was discarded more than 35 years ago during Ronald Reagan's presidency.
Additionally, the Federal Election Commission rules specifically exclude news media from their expenditure regulations. This exemption pertains to any expenses related to covering or airing news stories, commentaries, or editorials by broadcasting stations, including cable television operators, programmers, or producers.