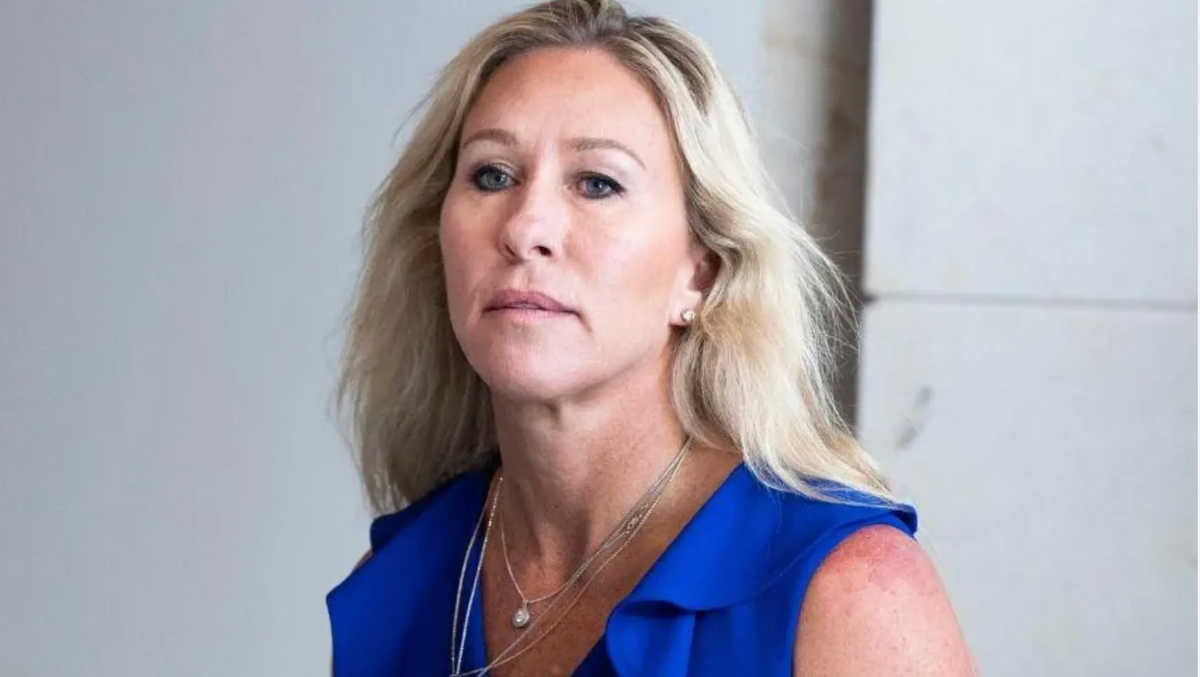 Tom Williams/CQ-Roll Call, Inc via Getty Images
Far-right Congresswoman and prominent conspiracy theorist Marjorie Taylor Greene of Georgia has repeatedly promoted bogus delusions about the COVID-19 pandemic that's killed over 750 thousand Americans, as well as the lifesaving vaccines against it which have repeatedly been proven to minimize its spread.
Greene has likened vaccines to the "mark of the beast." She's generated thousands of dollars in fines for refusing to wear a mask on the House floor. She's been suspended on Twitter for COVID disinformation. She's suggested shooting volunteers who go door to door with information about the vaccines.
So it sadly wasn't a surprise when Greene was on social media yet again downplaying both the severity of the virus and the necessity of intervention in a lengthy Twitter thread.
But in the process, she made an absurd comparison.
Greene compared the highly contagious coronavirus to cancer, which is not contagious. There are also no vaccinations for cancer, nor does cancer only affect one system of the body, but has many iterations.
She went on to falsely claim that vaccines are ineffective at stopping COVID, despite a vaccinations greatly reducing not just the chance of contraction and death, but of transmission as well.
Greene's delusion generated a wave of fact checks and mockery.

People were astounded.
Greene has since called her critics "triggered" and moved on to other topics in her digital derangement.