(Photos by Jim Watson/AFP and MARCO LONGARI/AFP/Getty Images)
Keep reading... Show less
Credit: Pxnio cc0.
Researchers studying medieval texts at the University of Southern Denmark have uncovered a hidden danger in the bindings of at least three different historical documents that date back to the 1500 and 1600s. A green pigment found in the bindings of these books was discovered to be enriched in arsenic, so much so that they would poison anyone coming into physical contact with them. Naturally, one wonders how the arsenic found its way into these medieval books.
First, for the non-chemists among us: what is arsenic?
Keep reading... Show less
Trump: The Art of the Deal, President Donald Trump's first book, published in 1987. (NICHOLAS KAMM/AFP/Getty Images)
Never one to let a criticism go unanswered, on Tuesday, President Donald Trump once again attacked the media for finding and pointing out his spelling and grammatical errors.
In the since deleted (which violates the Presidential Records Act) tweet, Trump claims to have written "many best selling books."
Keep reading... Show less
During Sunday's episode of Last Week Tonight with John Oliver, the HBO host spent the evening's primary segment discussing the Vice President of the United States, Mike Pence. Before launching into discussions of Pence's stance on conversion therapy and his link to the anti-gay American Christian organization Focus on the Family, which is known for promoting the use of conversion therapy, Oliver promised viewers that he would say "one nice thing" about the Vice President.
That brought him to mention the Pence family's pet rabbit, Marlon Bundo, or BOTUS (Bunny of the United States). According to Oliver, on March 19, Mike Pence's daughters, Charlotte and Karen, were releasing a book titled Marlon Bundo's Day in the Life of the Vice President. The children's book follows Bundo as he keeps up with "Grampa" (Mike Pence) during his day-to-day as the Vice President Though it may sound like a delightful story, Oliver points out that during a tour to promote Bundo's tale, the Pence family will be stopping at a Focus on the Family event dedicated to the book.
Keep reading... Show less
Mari Andrew is a writer and illustrator who gained notoriety through her popular Instagram account @ByMariAndrew. The page features her drawings and writing, which are beautiful and insightful. Each one feels like a hug to your soul. Her first book, Am I There Yet: The Loop-de-Loop, Zig-Zagging Journey To Adulthood comes out on March 27th, 2018.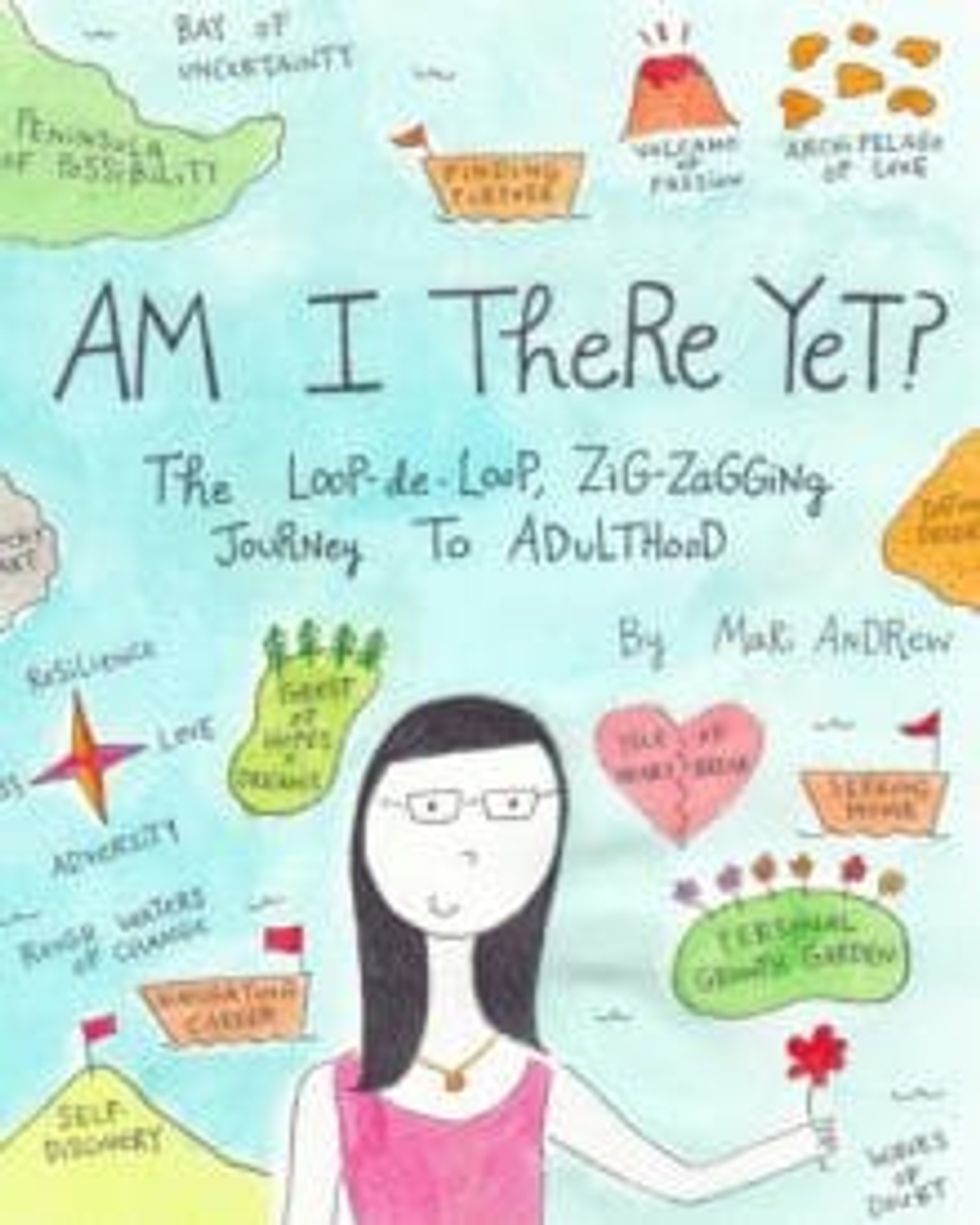 From @bymariandrew Instagram
Keep reading... Show less
Keep reading... Show less