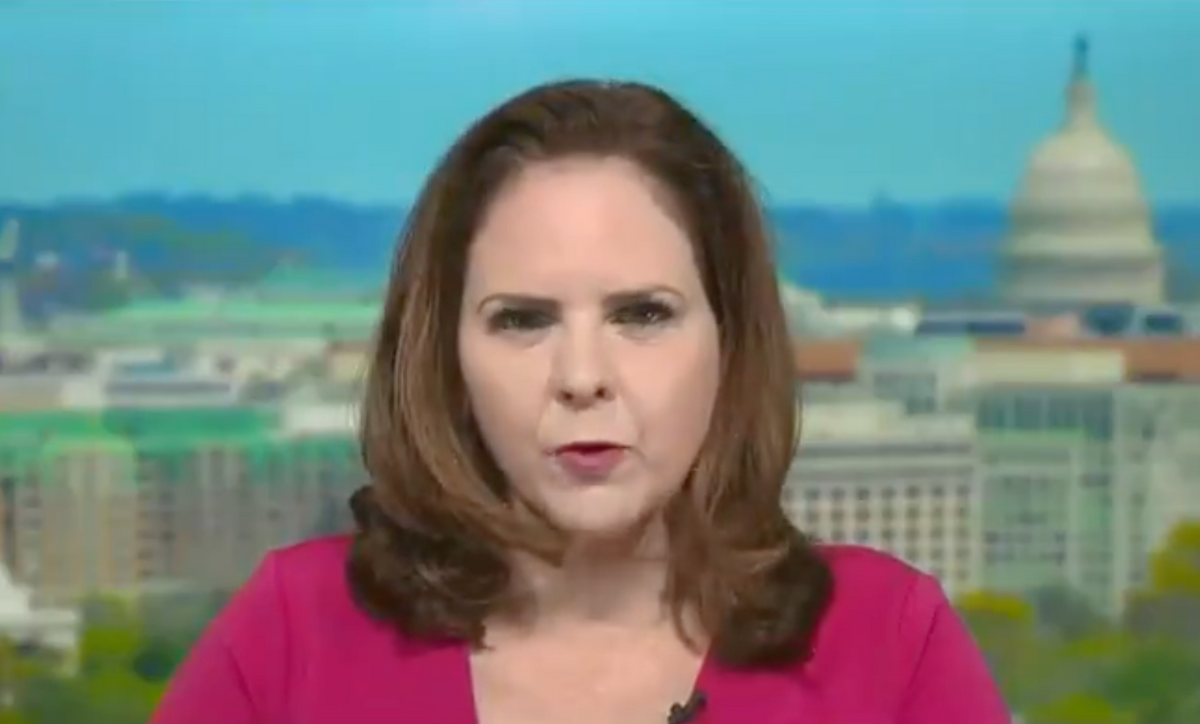 Fox News
The conservative crusade against so-called "cancel culture" has become a pillar of the Republican party's platform. Congressman Jim Jordan (R-OH) said that cancel culture was the "number one issue" facing the United States today. As recently as last month, he called for a congressional committee hearing to address the matter. At former President Donald Trump's second impeachment trial for inciting an insurrection, his defense team claimed the process was "constitutional cancel culture."
Most recently, Fox and Friends—of the conservative Fox News network—featured a historian who claimed Ben Franklin, one of the nation's most famous founding fathers, would've balked at the cancel culture phenomenon.
Watch below.

Purported presidential historian Jane Hampton Cook, echoing points in her recent Fox News op-ed, cited Franklin's unapologetic response to backlash against a controversial ad run in his newspaper.

Cook said:

"He was this lifelong free speech advocate, but he gave us those standards that we've lived by for centuries now. Other newspaper editors followed his lead and they published these same articles that he did about freedom of the press and freedom of speech. ... So he understood that you had to preserve the liberty as free speech," Cook later said. "And that's why cancel culture wasn't as big a problem in the decades after Franklin, because he laid those standards."
Cook's credentials were called into question.
Jane Hampton Cook was listed by Fox News as a presidential historian, but she does not hold a history degree and st… https://t.co/XAm6LDFFuU

— Jake Lahut (@Jake Lahut) 1619022164.0
I am actually cackling that this is not parody but a serious statement made by a "presidential historian." https://t.co/sXGrNNp54d

— John Haltiwanger (@John Haltiwanger) 1619016774.0
They'll let anyone call themselves a a historian these days https://t.co/XyH9I3FUuD

— Sam Wunderle (@Sam Wunderle) 1619010770.0
Other historians pushed back against her claims in lengthy Twitter threads.
It will come as a great shock, I'm sure, that this segment substantially misconstrues and misrepresents Franklin's… https://t.co/ulYBoroJwU

— Joseph M. Adelman (@Joseph M. Adelman) 1619016026.0
so this is silly, but in a kind of an interesting way. Was Ben Franklin a free speech absolutist? Would he have d… https://t.co/lPXUdWGmo5

— Jordan E. Taylor (@Jordan E. Taylor) 1619029720.0
And Cook's bizarre argument was largely dismissed.
truly bizarre segment arguing that we should return to the editorial standards of ben franklin's newspaper, which a… https://t.co/G07PfPIiG0

— Max Tani (@Max Tani) 1619012389.0
How did Benedict Arnold feel about cancel culture? https://t.co/OTEJZMAy8g

— Kevin Khay (@Kevin Khay) 1619011048.0
who the hell is this historian? the Alien and Sedition Acts, enacted after Franklin died, were the most cancel-happ… https://t.co/NLZaTaXDke

— Timothy Burke (@Timothy Burke) 1619010524.0
Cancel culture is expected to remain a primary Republican talking point well through the 2022 midterms.