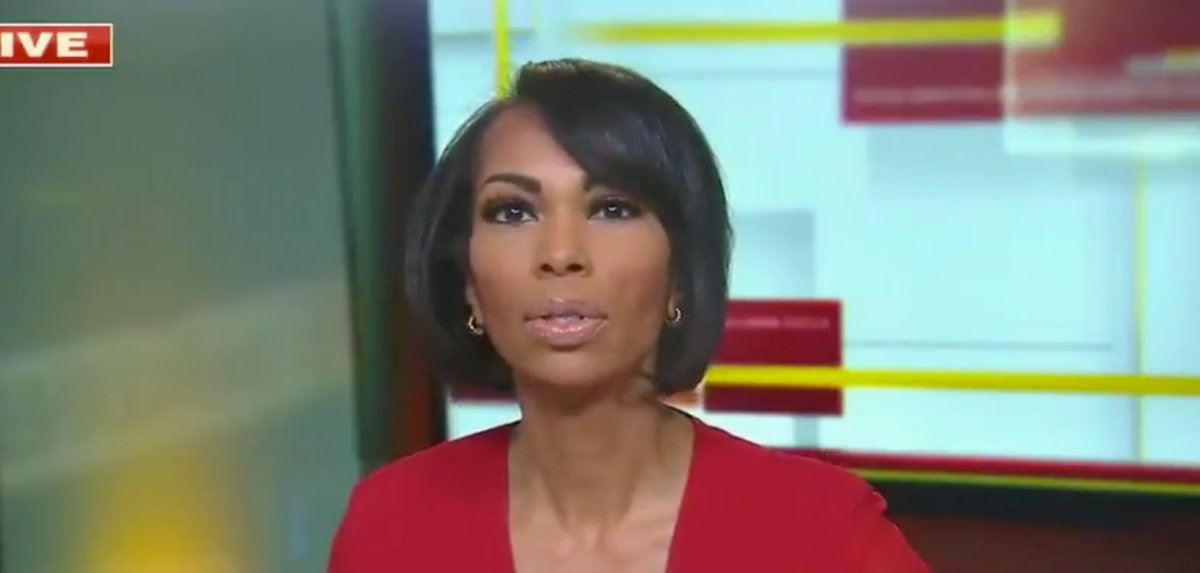 Fox News
With his Twitter account banned for life, former President Donald Trump has resorted to issuing his would-be tweets as official statements, but he can still rely on the conservative Fox News network to amplify his voice any time he feels like calling in.
Such was the case on Monday, when Trump called in to the network to give an interview to Outnumbered host Harris Faulkner.
Over the course of the interview, Faulkner misheard producers speaking to her through an earpiece and mistakenly informed Trump that President Joe Biden's Secretary of Homeland Security, Alejandro Mayorkas, had resigned.
Right after Trump praised the development as a "victory for our country," Faulkner was forced to instantly correct herself, informing Trump that Mayorkas hadn't resigned after all.
Watch below.

Faulkner said:

"Forgive me. That has not happened, but—and I apologize. Listening to the team and you ... Let me clean up on aisle seven with my error. He has not resigned."
Republicans have scrambled to claim Biden's reversal of Trump's immigration policy has created a so-called crisis at the border.
While the United States has seen an increase in border crossings since Biden's inauguration, White House Press Secretary Jen Psaki insisted to reporters during a daily press briefing that it doesn't amount to a "crisis," saying:
"Children presenting at our border who are fleeing violence, who are fleeing prosecution, who are fleeing terrible situations, is not a crisis. We feel that it is our responsibility to humanely approach this circumstance and make sure they are treated and put in conditions that are safe."
The administration has faced additional scrutiny at the continued overcrowding of border detainment facilities, whose number of detainees skyrocketed in the years after Trump ordered his Justice Department to try border crossings as criminal offenses instead of civil ones.
The Biden administration says the facilities are not intended for children and that they're working to speed up the processing of detainees, but that they wouldn't follow the route of sending these children back on the same treacherous journey back to their home countries.
Regardless, Faulkner's gaffe got the internet talking.

Some thought that—even with Faulkner's quick correction—the initial report would further spread misinformation.