In a recent interview with the Hollywood Reporter, actor John Boyega confirmed a long-standing rumor swirling around the internet. Princes William and Harry did take the opportunity to don Stormtrooper costumes during their recent visit to Pinewood Studios to view filming of the latest Star Wars film, The Last Jedi. Unfortunately, it appears that Prince William's wife Kate Middleton, who is expecting the couple's third child, missed out on the fun.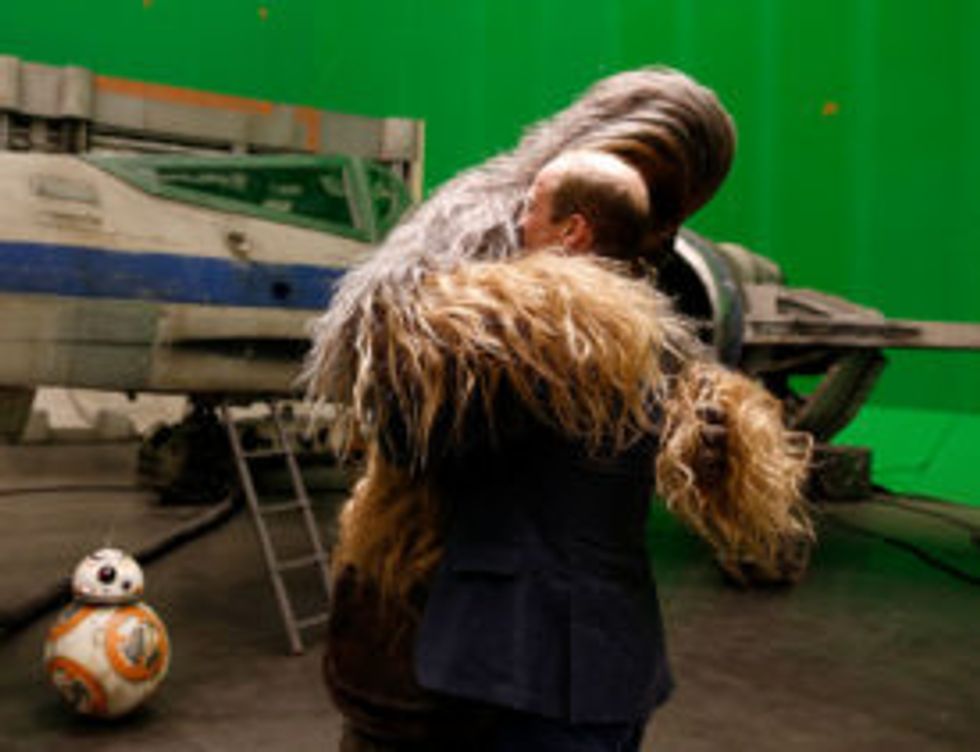 ---
Prince Harry and Prince William Star Wars set visit was widely publicized at the time. Lucky reporters even got the opportunity to watch the brothers duel each other with lightsabers. It was rumored after the visit that the trip continued after the media had left. However, those rumors were unconfirmed until John Boyega shared the details of the royal set visit. While visiting the set, the royals were able to meet with actors John Boyega (Finn), Daisy Ridley (Rey), and Mark Hamill (Luke Skywalker).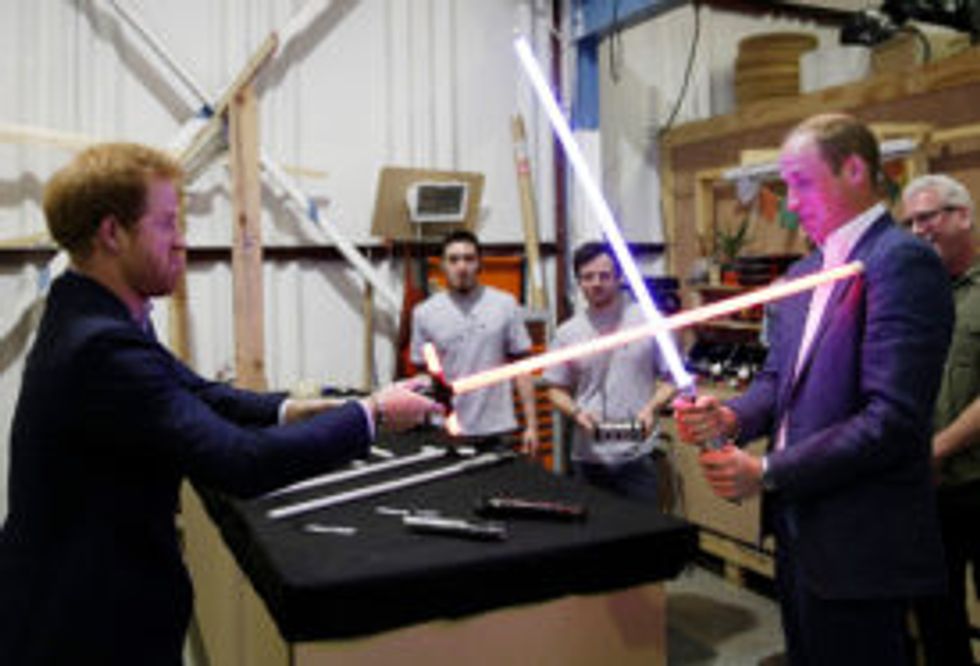 British actor Boyega also revealed today that Prince Harry and the Duke of Cambridge were not the only celebrity Star Wars cameos during the filming of the scene. The members of the royal family were joined by actor Tom Hardy and singer Gary Barlow. John Boyega described the experience of filming with his famous co-stars as more entertaining than intimidating.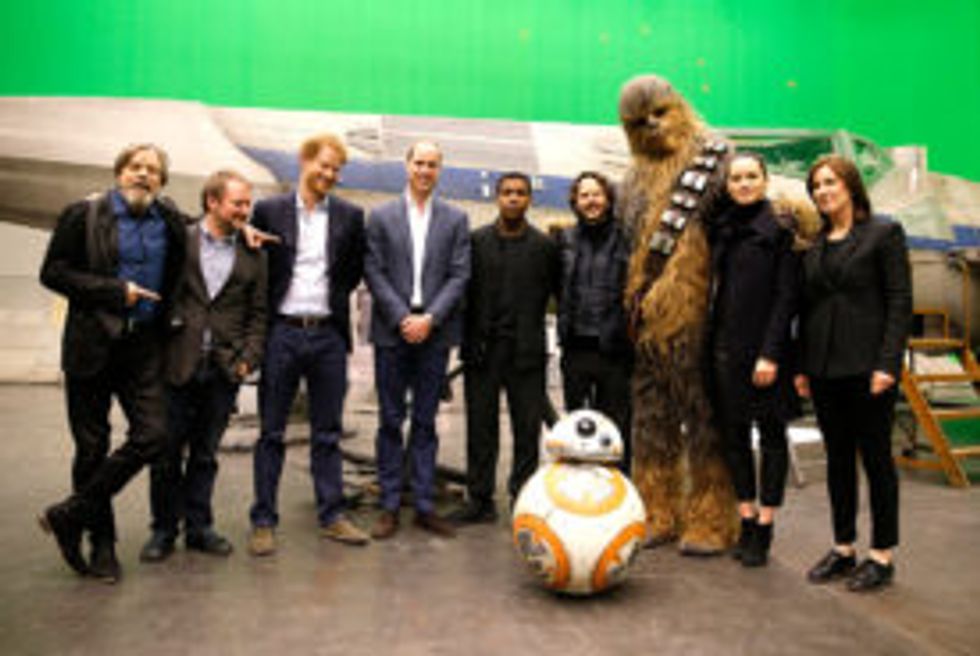 Although footage of the scene hasn't been released, it is believed that the foursome will be Stormtroopers tasked with guarding Boyega's character Finn in an elevator. Boyega admitted that sitting with the royal family dressed as Stormtroopers was a "strange contrast of a weird family…It's the best of both worlds for me."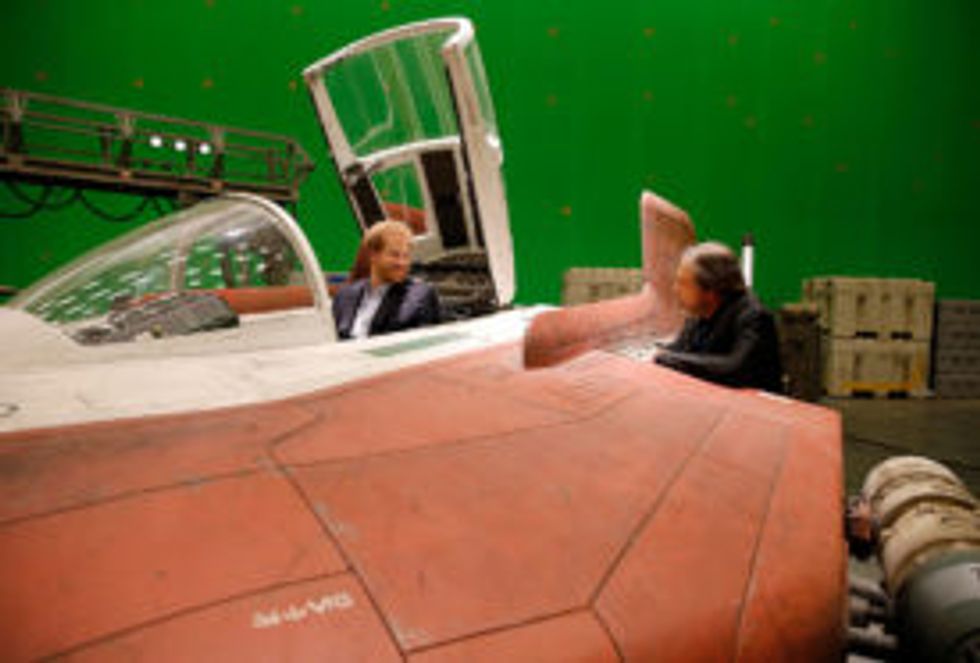 The Star Wars films are no stranger to secret celebrity cameos. In The Force Awakens, Daniel Craig took a break from filming James Bond to put on a Stormtrooper costume. In case you're wondering, he's the Stormtrooper who Rey commands to set her free from Kylo Ren's torture toward the end of the film.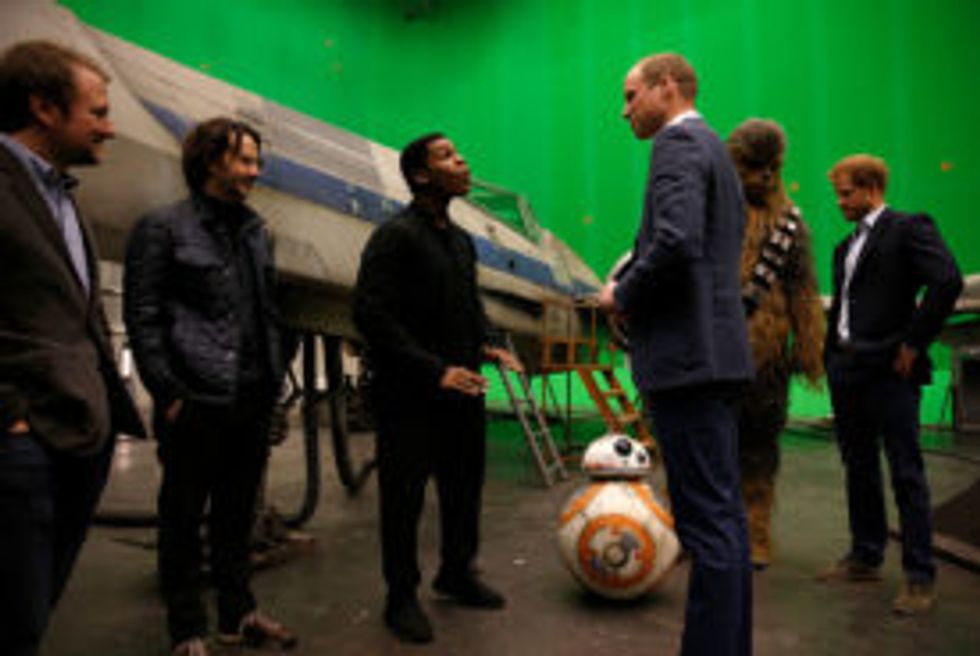 John Boyega's interview was just one stop of his promotional tour for Star Wars: The Last Jedi. The Last Jedi will be released in theaters nationwide in theaters on December 15, 2017.