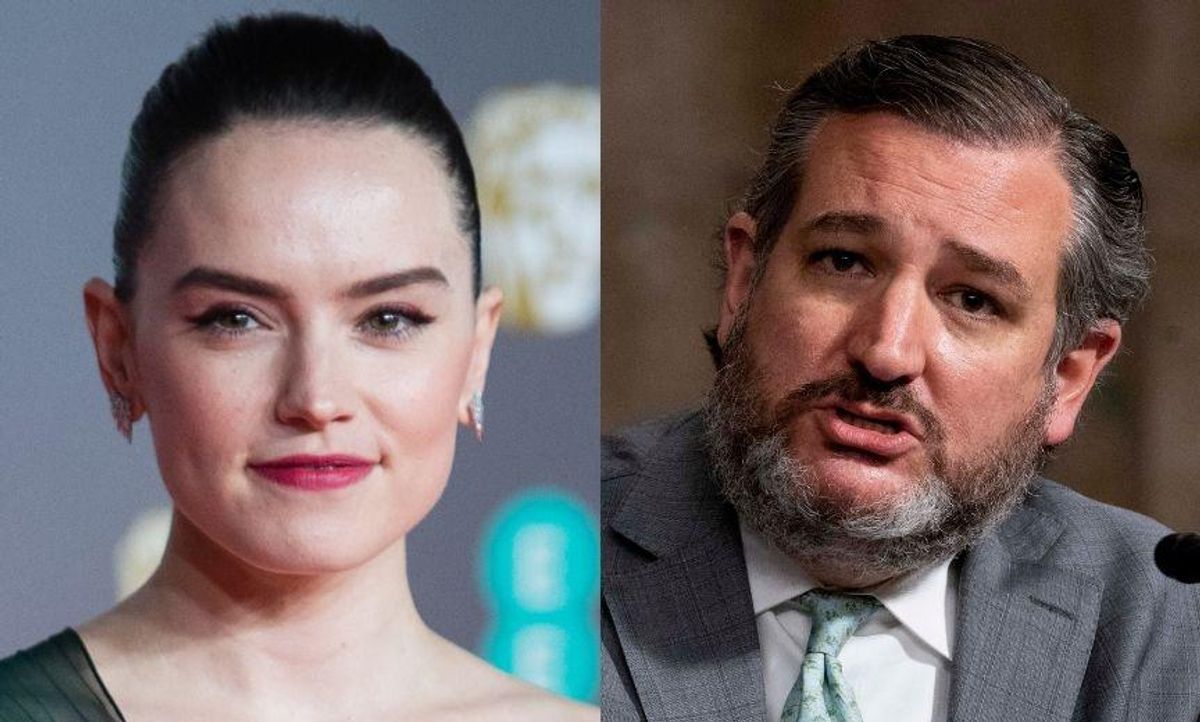 Samir Hussein/WireImage // Andrew Harnik-Pool/Getty Images
Actor Gina Carano, famous for her role in the Disney+ series Star Wars: The Mandalorian, faced backlash earlier this month for an Instagram post likening "hating someone for their political views" to the genocide of Jews in the Holocaust.
Carano's opposition to the Black Lives Matter movement and her mockery of transgender people had already led Mandalorian fans to call for her firing from the show, but the comparison of conservatives to Jews murdered in the Holocaust was the straw that broke the Tauntaun's back.
While many weren't bothered by private entities firing Carano for expressing these harmful views, conservatives predictably responded by beatifying her as a victim of so-called "cancel culture."
Among these conservatives was Texas Republican Senator Ted Cruz, who praised Carano on Twitter.
Cruz hailed Carano for playing a character who wasn't "some emotionally tortured Jedi," in what many thought was a subtle jab at Daisy Ridley's Star Wars character Rey.
Ridley was asked about the dig and had a devastating response for the Senator.
Watch below.

Ridley responded:

"I did not know, and I'm very happy to be an emotionally tortured Jedi who doesn't leave their state when it's having a terrible time."
Ridley was alluding to Cruz's most recent scandal in which he left his home state of Texas for a sunny Cancún vacation, as Texas was suffering widespread blackouts and frigid weather.
As millions of his constituents endured the virtually unprecedented temperatures in the state without heat, water, or electricity, Cruz and his family were staying at a Ritz Carlton in the 84 degree sunshine.
Around 40 Texans died as a result of the lack of power, including an 11 year old boy who froze to death keeping his three year old brother warm.
After near-unanimous backlash, Cruz returned to Texas early, where he apparently staged a photo shoot of himself putting water in the trunk of a car.
At the Conservative Political Action Conference this weekend, Cruz joked about the scandal, quipping that weather in Orlando—where CPAC is being held—wasn't "as nice as Cancún."
People appreciated Ridley's comeback targeting Cruz's lack of concern for his constituents.
Cruz continues to face backlash for his vacation.
Earlier this week, #TedCruzIsADisgrace trended on Twitter.