[DIGEST: Politics USA, Mic]
Hillary Clinton's campaign chairman, John Podesta, says Clinton has not ruled out the possibility of a female running mate. There is speculation that Clinton could choose Massachusetts Senator Elizabeth Warren, a favorite among progressives. Podesta fed the excitement with comments made during an interview with The Boston Globe. "We'll start with a broad list and then begin to narrow it. But there is no question that there will be women on that list," he said.
---
Some have argued that the case for Warren as VP is a strong one. She would appeal broadly to supporters of Bernie Sanders, who has vowed to continue his nomination battle all the way to the Philadelphia convention in July, notwithstanding his disappointing loss in the New York Democratic primary to Clinton on Tuesday. Progressives generally applaud her fiery criticisms of big banks and free trade agreements, topics on which Clinton has been criticized as being equivocal.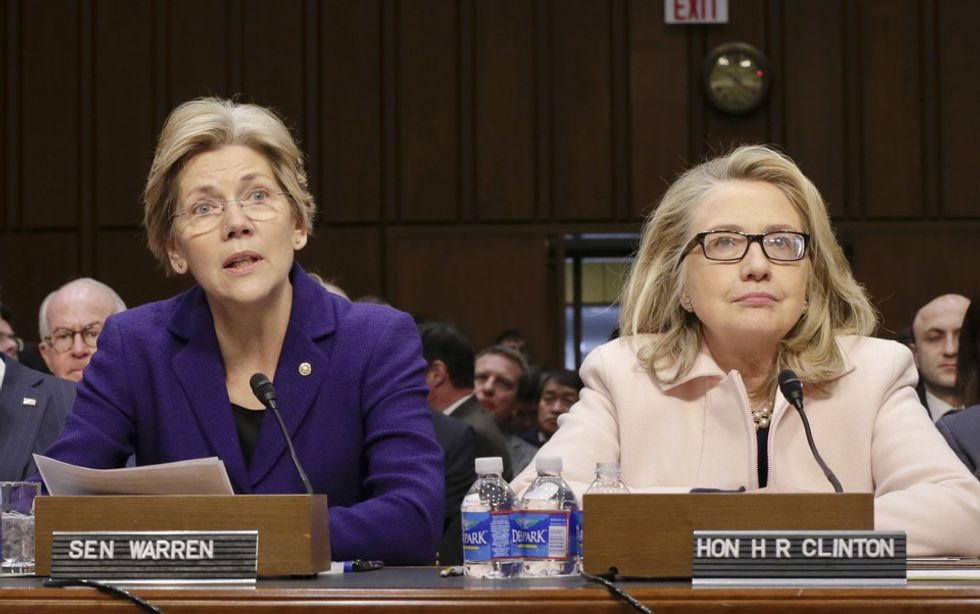 Credit: Source.
At one point, Warren's supporters urged her to mount her own campaign, something that never materialized particularly after the Sanders ascendancy. Despite not being front and center in the primary, her regular and astute commentary has provide ample spice for the primary season, particularly through her active social media channels. She responded to attacks from Republican presidential candidates Donald Trump and Ted Cruz, clashing with the latter earlier this week, when she criticized Cruz's opposition to paid family leave, affordable child care, student loan debt relief, and other policies that might ease the financial burden on many American families.
Warren is perhaps best known for taking on Wall Street, with the hope of effecting genuine financial reform. As Clinton's running mate, her presence might sway voters who have expressed reservations about Clinton's past and present Wall Street ties. With Donald Trump's popularity nosediving in recent weeks––and the likelihood he will choose a male running mate––many have argued that Clinton is freer to pick among less traditional Democrats for the VP spot. Gender and geography––among other considerations––may not matter such much as ideological unity. While some critics argue that two women on the
ticket will turn-off male voters, others cite the already unprecedented nature of this election cycle and the need for Hillary to keep the Democratic coalition of minorities, women and unions strong and focused.
Fans of Warren fear that her clout and impact, gleaned largely from being in the Senate, would diminish if she assumes the often powerless and ceremonial role of Vice President. That position would be constrained by the whims of the administration, these critics argue; Warren's abilities are better used on the front lines in the Capitol. Further, others note that Warren would bring less than four years of political experience to the job, rendering a prospect like Sen. Tim Kaine of Virginia more appealing for Clinton, particularly as the campaign weighs the importance of that swing state against an already solidly blue Massachusetts, which Senator Warren currently represents.
Warren has signaled her support for Clinton in the past. In addition to once signing a letter encouraging Clinton's presidential aspirations, Warren has also offered her campaign regular advice. Some note that she has not yet endorsed Clinton in the Democratic primary, and that an endorsement now could prove a vital asset to the Clinton campaign. Her name on the ticket might energize the base of the party to turn out in large numbers in November.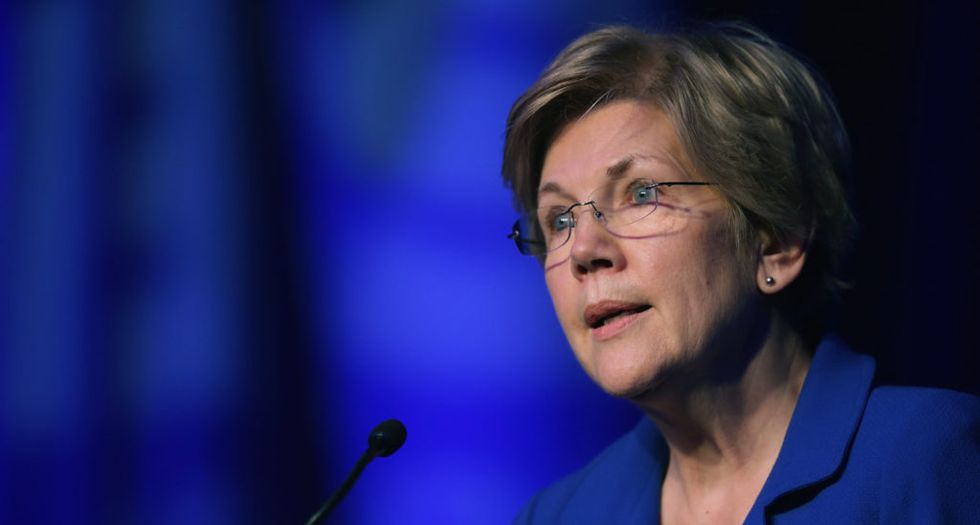 Credit: Source.
Warren is not the only woman in consideration for the role. Others include Sen. Amy Klobuchar of Minnesota, Sen. Claire McCaskill of Missouri and California Attorney General Kamala Harris. But should Clinton aim to bring a progressive woman onboard, Warren is a likely choice.