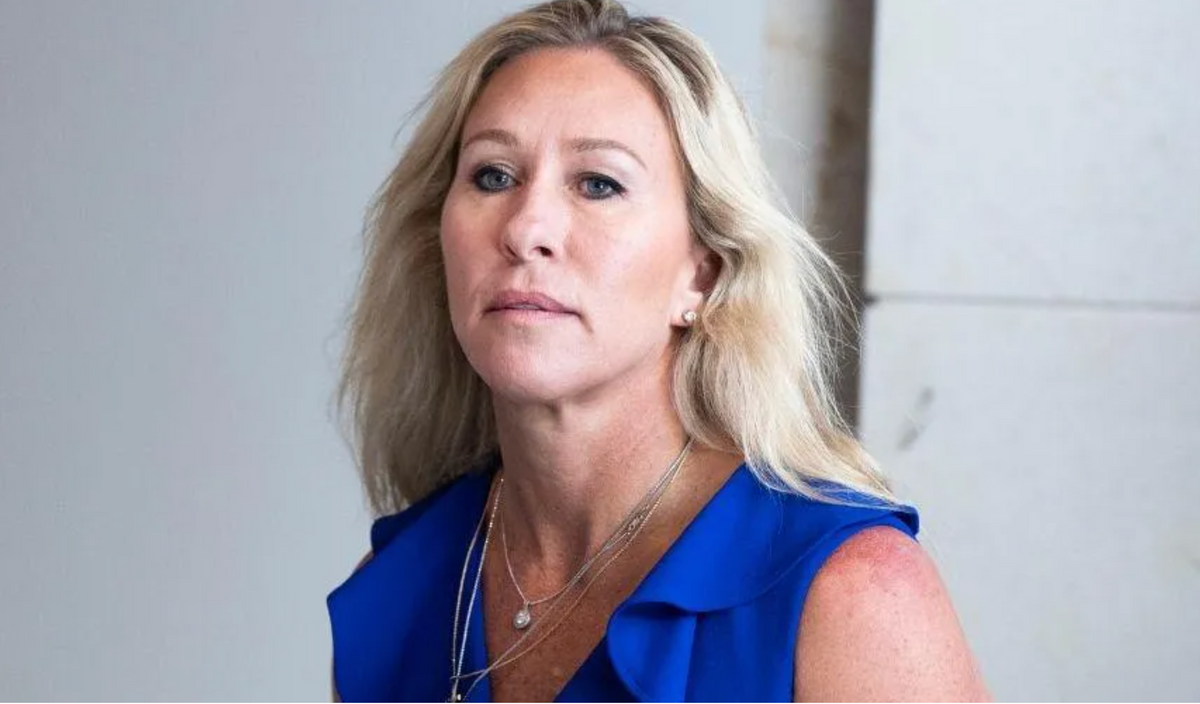 Tom Williams/CQ-Roll Call, Inc via Getty Images
Far-right Congresswoman Marjorie Taylor Greene was stripped of her committee assignments earlier this year after revelations that she promoted deranged conspiracy theories and expressed support for the execution of her now-colleagues before her election.
The lack of committee assignments hasn't stopped her from being one of the most vocal and incendiary critics of President Joe Biden's administration. She continues to promote conspiracy theories and hysteria, especially around the vaccines which have been proven safe and effective at slowing the spread of the virus that's killed more than 700 thousand Americans.
Greene has recently launched an effort to impeach Biden, citing the widely-panned withdrawal from Afghanistan and his immigration policies, among other issues.
The effort is little more than a publicity stunt in a House controlled by Democrats, but Greene is now putting taxpayer funds toward the effort, as a recent mailer indicates.
Scott Macfarlane, an investigative reporter for NBC4, shared pictures of the mailer on Twitter, along with information about its taxpayer-funded status.
MacFarlane later relayed an unapologetic statement from Greene's office, which said:

"Joe Biden has unleashed an invasion on our Southern border, acted as a tyrannical dictator, and failed our country in Afghanistan by leaving Americans behind and 13 troops dead. With his approval ratings in the toilet, the American people have had enough of a Joe Biden presidency and are ready to remove him from office. It's my honor to represent the people of Northwest Georgia and stop the Democrats' radical policies, which is exactly why they sent me to Congress."
Republicans on the House Administration Committee, which oversees franked Congressional mail, insist that the mailer doesn't violate the rules against "political" mailings, emphasizing that Democrats signed off on the approval and also sent similar mailings when Trump was in office.
Regardless of the legality, people weren't happy to see Greene using their tax dollars to promote her quixotic political efforts.
People were amazed the letter got approved in the first place.
It's unclear if the House Administration Committee intends to review its approval process.