While fighting in Syria continues to escalate after President Donald Trump ordered the withdrawal of the United States military from the region, tensions in Washington DC between Trump and members of the GOP is rising as well. Some of the always Trump camp have criticized the President on Twitter, in official statements, in the press and on Fox News.
One such staunch Trump supporter was Senator Lindsey Graham who could be counted on to excuse and explain whatever the President did. But the divide between the two over Syria continued to widen Wednesday when Trump took time out of a press conference with Italian President Sergio Mattarella to lob criticism at the South Carolina Republican Senator.
---
Trump told the gathered press corps:
"Lindsey Graham would like to stay in the Middle East for the next 1,000 years with thousands of soldiers fighting other people's wars. I wanna get out of the Middle East."
He added:
"I think Lindsey should focus right now on Judiciary, like the Democrats—the do-nothing Democrats as I call them because they're doing nothing, they're getting nothing done. They're not getting USMCA done between Canada, the United States and Mexico. They're getting nothing done."
President Trump criticizes Lindsey Graham, one of his strongest GOP allies, for his stance on combat in the Middle… https://t.co/a4A2p6Qyf7

— CBS News (@CBS News)1571247257.0
A war of words began on Twitter where Graham—who is up for reelection in 2020—responded to the President's words.
When it comes to America's national security I will NEVER be quiet.

— Lindsey Graham (@Lindsey Graham)1571251329.0
Like Trump did to him, Graham gave a bit of advice on what the President ought to be doing.
Mr. President, forget about what I'm saying about Syria. Listen to your own national security team who are telli… https://t.co/qZCzMvJJEa

— Lindsey Graham (@Lindsey Graham)1571252079.0
Graham then jabbed a sore spot with Trump by comparing him to President Barack Obama.
President Trump is being told EXACTLY what President Obama was told before he withdrew from Iraq. He appears to… https://t.co/i9iy4ICCfC

— Lindsey Graham (@Lindsey Graham)1571252105.0
Graham concluded his thread with an admonishment not directed at—but definitely about—Trump.
The worst thing any Commander in Chief can do is to give land back to the enemy that was taken through blood and sa… https://t.co/JBxzx8uXRp

— Lindsey Graham (@Lindsey Graham)1571252130.0
Earlier in the day, Graham tweeted a laundry list of things he hoped would not happen because of Trump's decision to hand Syria to Turkey and their President Recep Tayyip Erdoğan.
I hope President Trump is right in his belief that Turkeys invasion of Syria is of no concern to us, abandoning the… https://t.co/OroWeyCHgh

— Lindsey Graham (@Lindsey Graham)1571242019.0
He had brought up President Obama in the earlier thread as well, which may have sparked Trump's ire.
However, I firmly believe that if President Trump continues to make such statements this will be a disaster worse t… https://t.co/MQqfKk281p

— Lindsey Graham (@Lindsey Graham)1571242153.0
Sen. Lindsey Graham: "To President Trump, it's now time for you to act like Ronald Reagan, not Obama. You need to u… https://t.co/RKN8my074m

— The Hill (@The Hill)1571242775.0
Graham outlined his concerns, contradicting Trump's nonchalance.
I worry we will not have allies in the future against radical Islam, ISIS will reemerge, & Iran's rise in Syria wil… https://t.co/tAv7c6B0NC

— Lindsey Graham (@Lindsey Graham)1571242291.0
And in an appearance on Pat Robertson's CBN, Graham stated:
"I will do anything I can to help him, but I will also become President Trump's worst nightmare. I will not sit along the sidelines and watch a good ally, the Kurds, be slaughtered by Turkey...This is a defining moment for President Trump. He needs to up his game."
Lindsey Graham: "I will do anything I can to help him, but I will also become President Trump's worst nightmare. I… https://t.co/V6jQig4g9g

— Shannon Pettypiece (@Shannon Pettypiece)1571249690.0
The Lindsey declared, "As God is my witness, I'll never be hungry again!" https://t.co/tIhBvIi8LQ

— Tea Pain (@Tea Pain)1571252893.0
However, Graham drew criticism for enabling Trump and being complicit in the past.
@LindseyGrahamSC He's your party leader. This is on you and your party.

— Groots (@Groots)1571242673.0
It seems the Kurds may not be the only allies the President's decision cost him. The war of words between Trump and Graham appears to have just begun.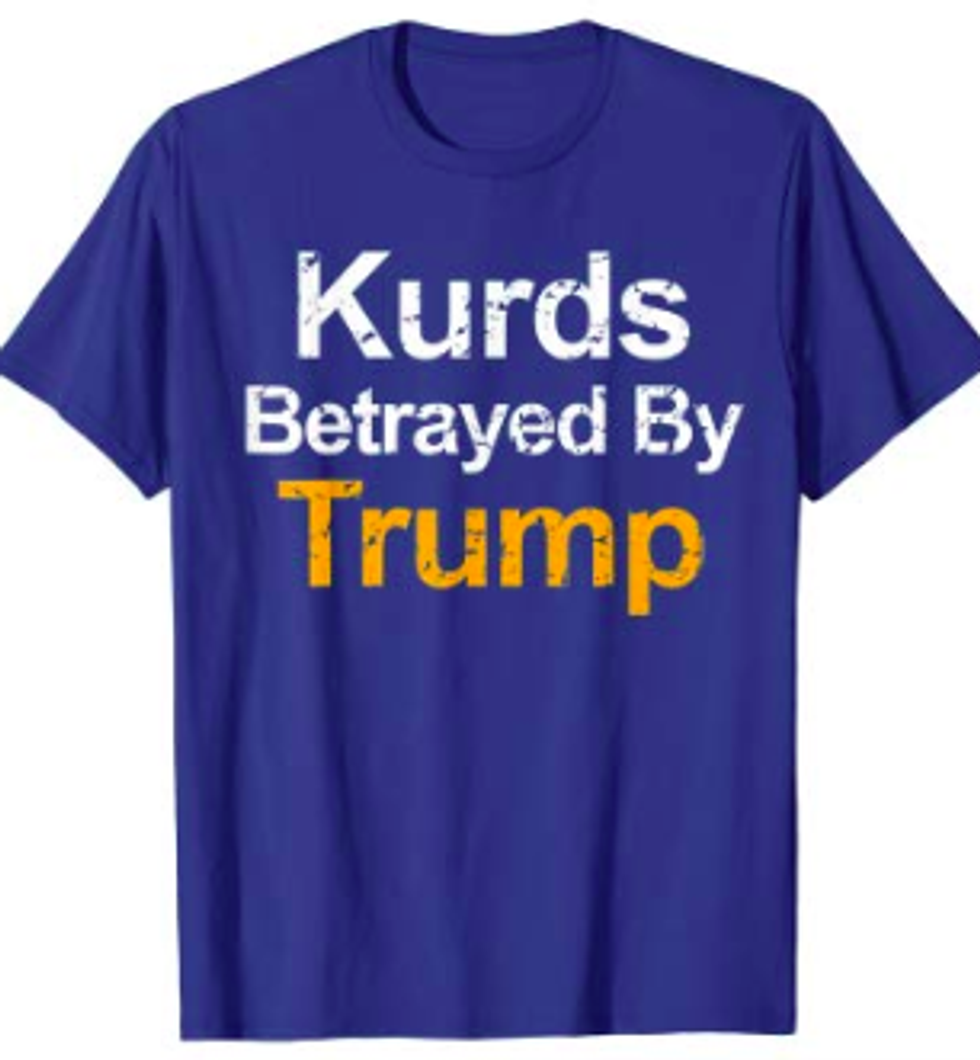 Amazon