[DIGEST: Bloomberg1, Bloomberg2, Technology Review, Mayo, GenomeWeb]
In the wake of an alarming number of late-stage cancer diagnoses, doctors have begun to search for a better method of detecting the disease in its earliest stages. Until recently, symptoms of the illness could only be recognized through painful biopsies and invasive procedures. However, new research posits that there may be a better way, and the clues lie in our blood.
---
The medical community has long known that cancerous tumors shed bits of their DNA into the bloodstream, and now doctors and scientists are trying to harness that knowledge by creating an unintrusive and low-cost blood test that could more timely detect cancer.
Lab tests of the technique, known as "liquid biopsies," show promise. So much so that billionaire venture capitalists (Amazon CEO Jeff Bezos and Microsoft founder Bill Gates, to name a few) have pledged hefty investments to the companies working on the technology.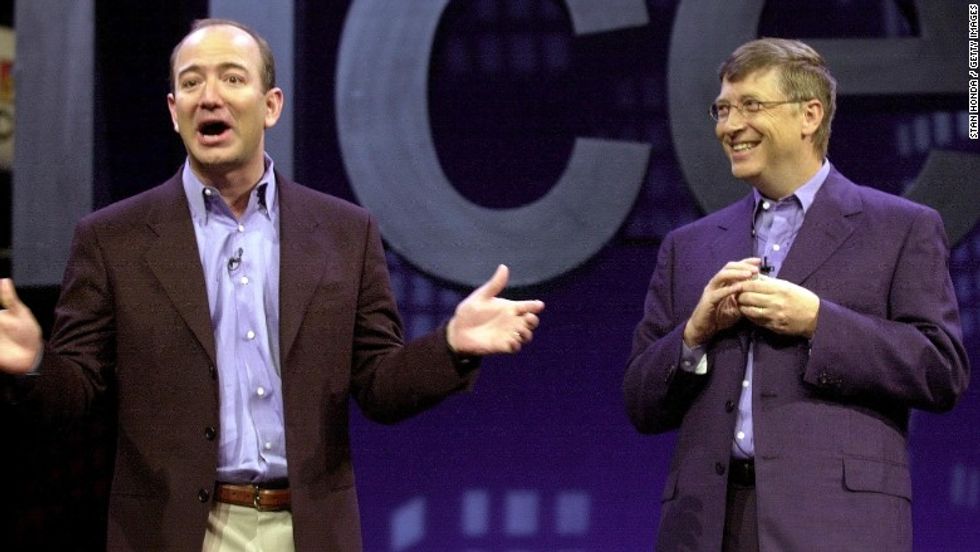 Jeff Bezos and Bill Gates. (CREDIT: Source.)
The investors hope these tests will eventually lead to a sort of super-scan using just your blood; a simple-to-administer, but all-inclusive, test that could detect all known forms of cancer long before the patient shows symptoms.
And it's not just goodwill prompting these investors. The predicted market for a test of this significance could reach up to $200 billion dollars in sales per year. Which is good news to
those, like Bezos and Gates, who have each pledged over $100 million to several different companies researching the test.
Although the groundbreaking new procedure has investors excited, not everyone is optimistic. Critics fear that the test creator's claims are closer to hyperbole than reality, and are concerned about misdiagnoses and mistreatment. Hopes are currently high, but successful implementation of the test in your physician's office is years away. "The path will be long until we can make any reasonable claims," says Cyrus Hedvat, director of the molecular pathology laboratory at NYU Langone Medical Center.
This fact is not unknown to the myriad backers of the new technology, who understand that they may be working toward an unfeasible goal, given the current technology. "[But] that never stopped any company from marketing," Hedvat reminds.
Even some of the companies pioneering the technology are uncertain about the test's future. "Is this dream that one day we'll have a universal screening test a realizable dream… or is it a pipe dream?" asked Richard Klausner, a board member at Grail, one of the 38 companies developing liquid biopsies.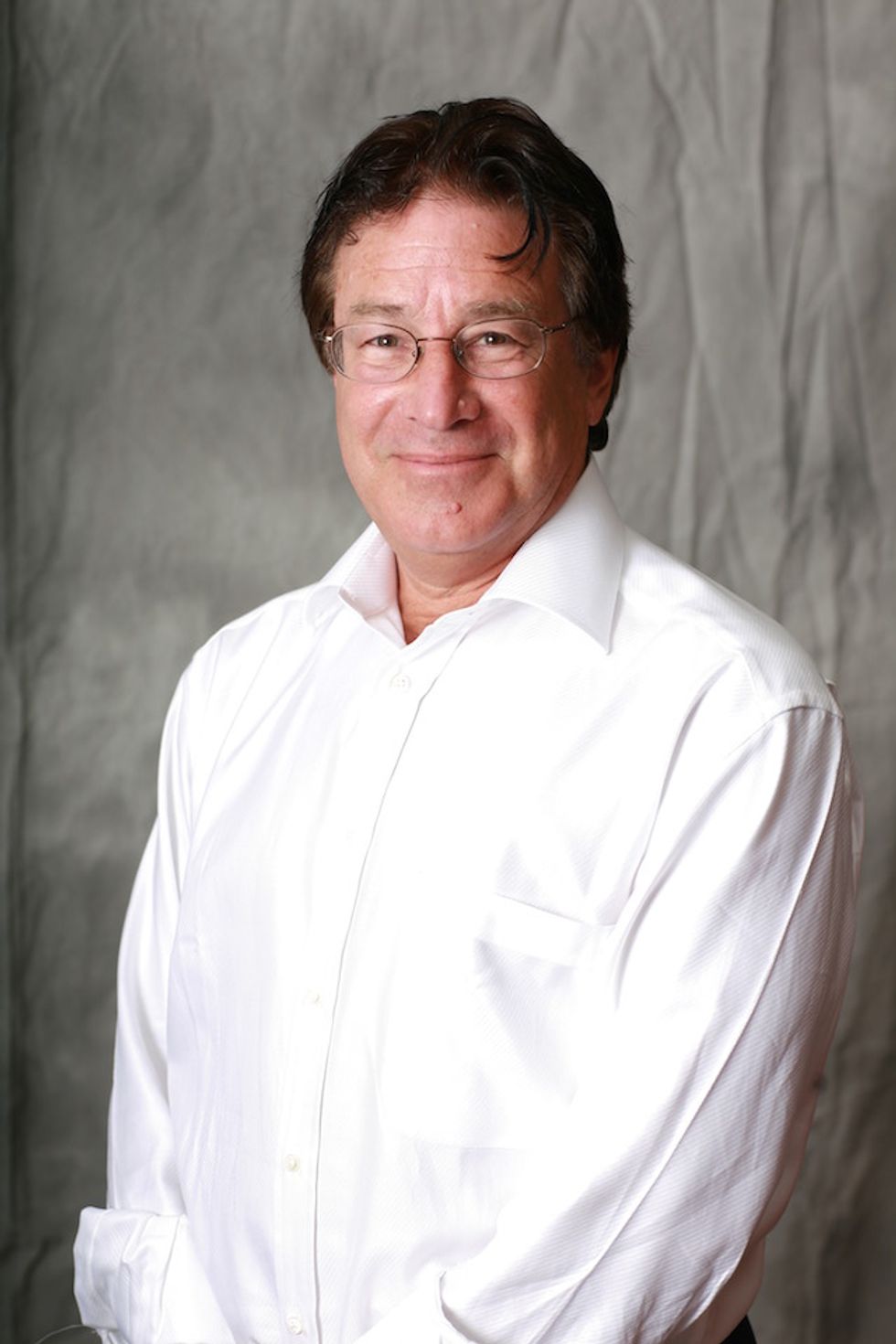 Richard Klausner. (CREDIT: Source.)
Grail, a subsidiary of Illumina Inc. (a company which creates systems for analyzing genetic variation), hired former Google executive Jeff Huber to head up the burgeoning enterprise, hoping that his work at the tech juggernaut could provide insight. Huber has put up a large
amount of his own money into backing Grail, influenced in large part by the loss of his wife in 2015 to colon cancer complicated by a late diagnosis. "If [the test] was available 10 years ago, she would be alive today," he said in a February interview.
Grail expects that readily available liquid biopsies will be on the market in 2019 and will cost around $1,000 apiece. Their hope is that as the technology is perfected, that price will drop and the test's scope will broaden. Richard Klausner sees the test as "having value for everyone in the world." With a 7.4 billion-person market, that could mean big returns for the company's backers.
Understandably, many of the companies researching liquid biopsies have come under careful watch from the FDA, who worry that companies will bring their product to the market prior to being adequately tested against current health and safety codes. The FDA has even gone so far as to notify companies of these concerns directly and preach caution in wake of this blossoming industry. "The FDA does not want to stand in the way of innovation," says Eric Pahon, an FDA spokesman. "We just want it to happen in a safe way."
The future of liquid biopsies is unclear, but this research will surely influence further medical breakthroughs. As Eric Topol, professor of genomics at the Scripps Research Institute, puts it, technologies like these will become the "stethoscope for the next 200 years," and could revolutionize the way we think about preventive medicine.