[DIGEST: HuffPo, The New York Times, The Atlantic, CNN, The Sun]
The Obama administration's efforts to loosen the U.S. trade embargo on Cuba last year may have unearthed an unexpected benefit: a vaccine for lung cancer.
---
The medication, called CIMAVax, is the result of 25 years of research at Cuba's Center of Molecular Immunology and has been available to Cuban citizens since 2011. (You can download a PDF of the study HERE.)
However, most Americans haven't even heard of it due to an American embargo in place on Cuban goods since the early 1960s.
That's about to change.
In October of 2016, the U.S. Department of the Treasury instituted sanction amendments that allowed exceptions for pharmaceuticals imported from Cuba, and the Roswell Park Cancer Institute in Buffalo, N.Y., received Food and Drug Administration approval to begin a clinical trial of CIMAVax. Though CIMAVax has been tested in other countries, including Japan and Europe, it will be the first time the U.S. has ever run a clinical trial with Cuban drugs.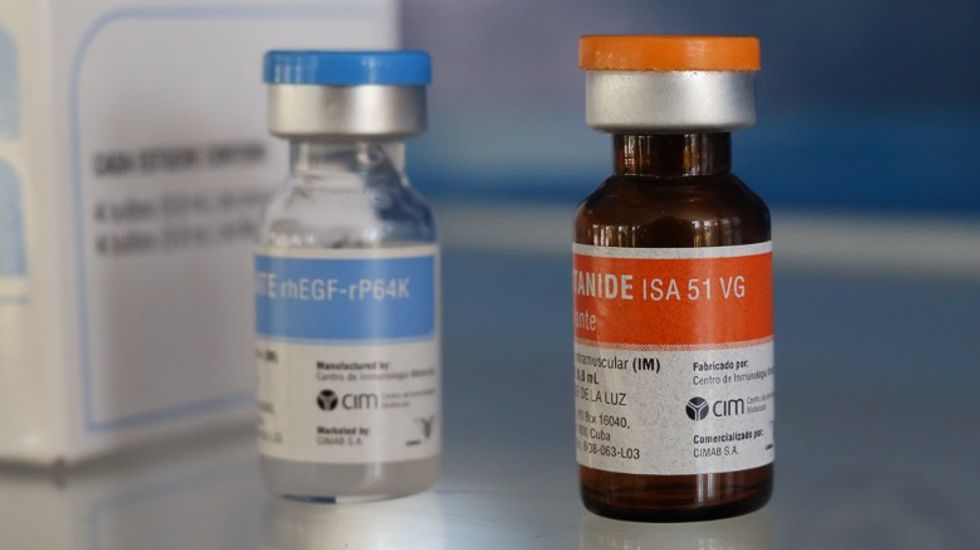 Credit: Source.
"We're still at the very early stages of assessing the promise of this vaccine, but the evidence so far from clinical trials in Cuba and Europe has been striking," said Dr. Kelvin Lee of the Roswell Park Cancer Institute.
CIMAVax is not just a vaccine, but a treatment: Part of the new class of immunotherapy cancer drugs, it works by boosting the patient's immune system to fight the disease. CIMAVax specifically targets a lung cancer-specific protein called epidermal growth factor, stimulating the immune system to create antibodies to bind to it and prevent further growth.
So far, 5,000 people worldwide have been treated with CIMAVax. Though results have varied, the most promising trial showed that patients who took the drug lived 11 months longer than those who did not undergo treatment.
CIMAVax's provenance in Cuba isn't exactly surprising: The island country has long been recognized for the quality of its public healthcare system, which focuses on prevention rather than market competition for pharmaceuticals. As a 2015 report by the World Health Organization observed: "In Cuba, products were developed to solve pressing health problems, unlike in other countries, where commercial interests prevailed."
Though the U.S. spends five times as much money on healthcare per person as Cuba, where healthcare is free to all citizens, the lifespan of a Cuban citizen is slightly longer than that of an American — 80 years to 79 years, respectively.
However, in a country known for its love of cigars, it's not exactly surprising that lung cancer is prevalent. Though lung cancer rates are higher in the United States (it's the leading cause of cancer deaths, with a five-year survival rate estimated at 17 percent), lung cancer is the third most common cancer in Cuba.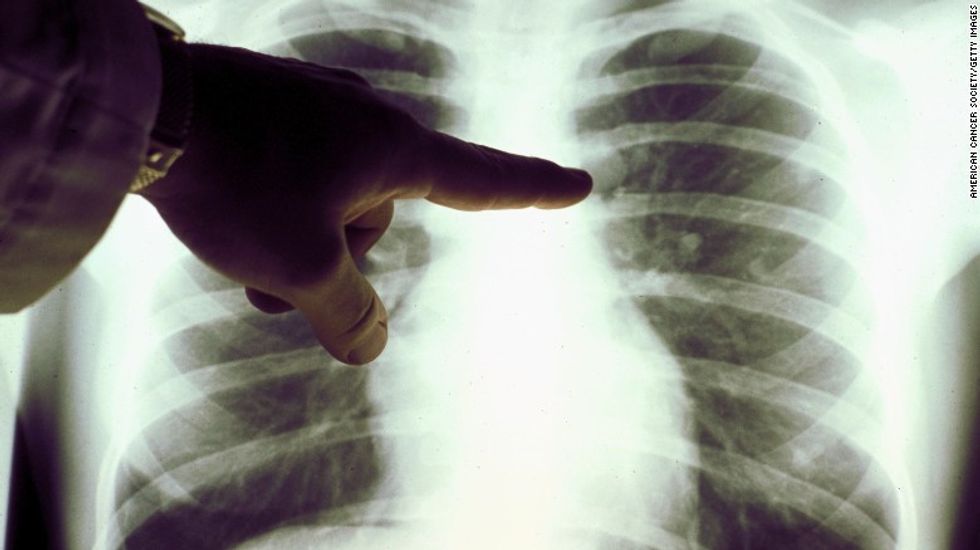 Credit: Source.
Given CIMAVax's preliminary success as both a vaccine and treatment for lung cancer patients, researchers hold out hope the medication could prevent other types of cancer, especially since studies have determined it has no significant side effects.
"We think it may be an effective way to prevent cancer from developing or recurring, so that's where a lot of our team's excitement comes in," Dr. Lee of the Roswell Park Institute told CNN. "There's good reason to believe that this vaccine may be effective in both treating and preventing several types of cancer, including not only lung but breast, colorectal, head-and-neck, prostate and ovarian cancers, so the potential positive impact of this approach could be enormous."