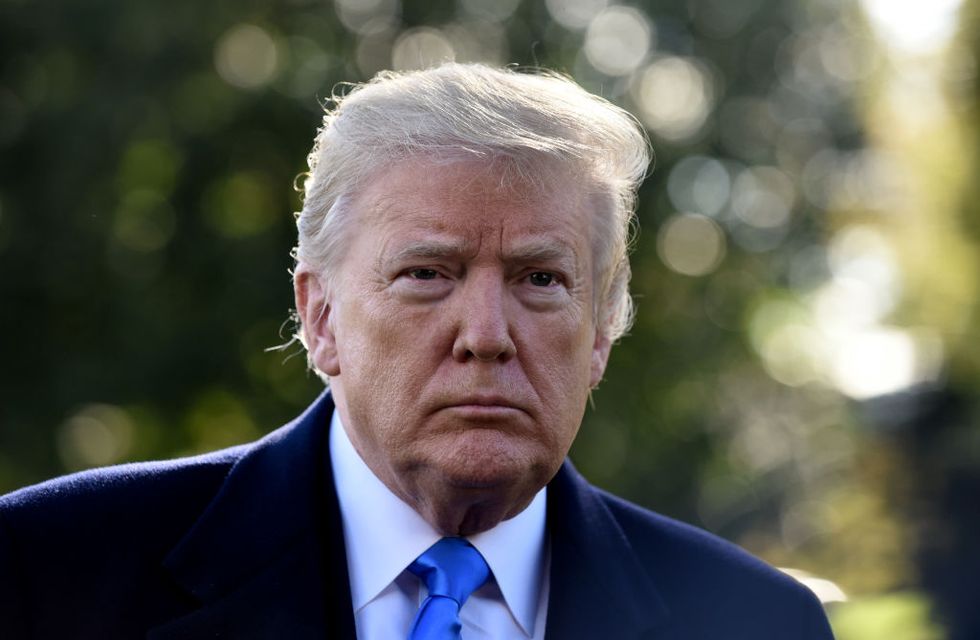 WASHINGTON, DC - OCTOBER 13: (AFP OUT) U.S. President Donald Trump speaks to reporters on the South Lawn before boarding Marine One at the White House on October 13, 2018 in Washington, DC. President Trump is traveling to a rally in Kentucky. (Photo by Olivier Douliery - Pool/Getty Images)
Just ask the six economic advisors working for the president who all quit their jobs in one day late last month, Politico recently reported, fearing retaliation for publishing the effects of the president's policies in their reports.
The reports warned specifically of the damage Trump's tariffs would do to America's farmers, whom Trump promised to defend.
"[T]wo ERS researchers presented a paper at an economic conference in early 2018 that indicated the GOP tax overhaul would largely benefit the wealthiest farmers — generating negative press coverage that staff members said irked senior officials at USDA," Politico's report cited as one example.
One of the economists who quit said:
"The administration didn't appreciate some of our findings, so this is retaliation to harm the agency and send a message."
People think they know why it panned out like this.
Who knew winning would be so tiresome?
Keep reading...Show less