For the last 80 years chocolate lovers had three options: dark, milk, and white. But thanks to Swiss chocolatier Barry Callebout there is a fourth choice: ruby.
Described as "an intense sensorial delight" and "a tension between berry-fruitiness and luscious smoothness", it's distinctive natural pink color is turning heads and raising questions.
---
In their press release Barry Callebout assures that the color and flavor are completely natural.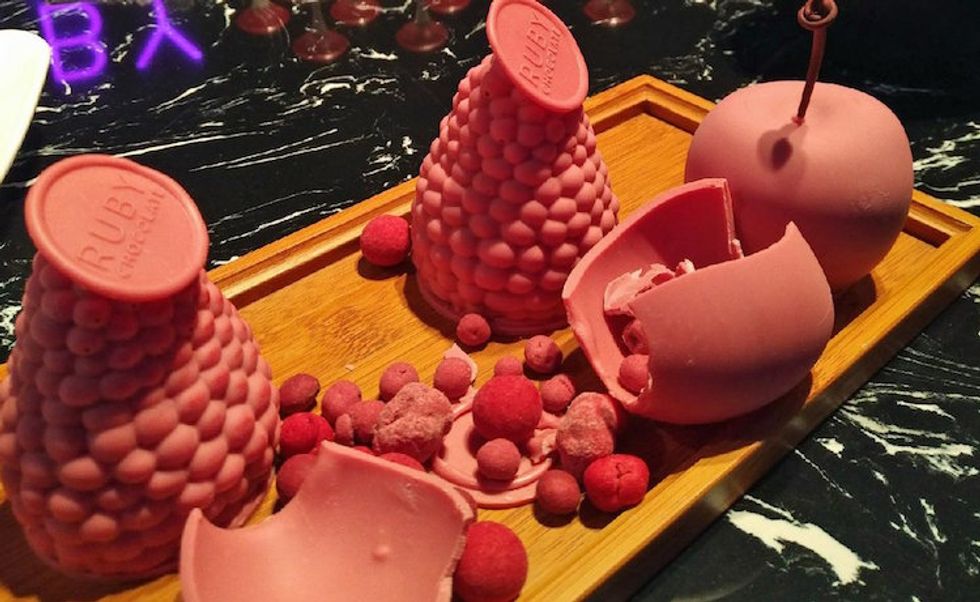 Ruby chocolate (photo courtesy Barry Callebout)
Ruby chocolate is made from the Ruby cocoa bean; through a unique processing, Barry Callebaut unlocks the flavor and color tone naturally present in the Ruby bean. No berries or berry flavor is added. No color is added.
The beans come from Ecuador, Brazil and Ivory Coast. But genetically they're the same species of cacao plant that yields the chocolate we already know.
Earlier this month Barry Callebaut organized an exclusive event in Shanghai, China to present its new ruby chocolate.
Attendees described the chocolate as "of reddish color" with "a flavor that is not milky or bitter or sweet, rather it is a taste between fruity and smooth".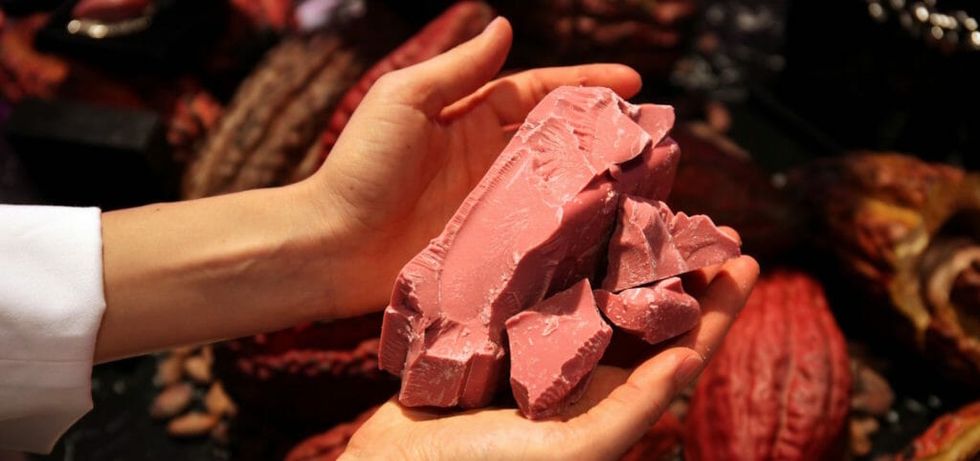 Ruby chocolate (Photo courtesy Barry Callebout)
In addition to their own samples, the company invited four culinary artists to experiment with ruby chocolate.
Ruby chocolate is the work of Barry Callebaut global research and development centers and the Jacobs University. Based in France and Belgium they relied on the company's over 175 years of experience in sourcing and manufacturing.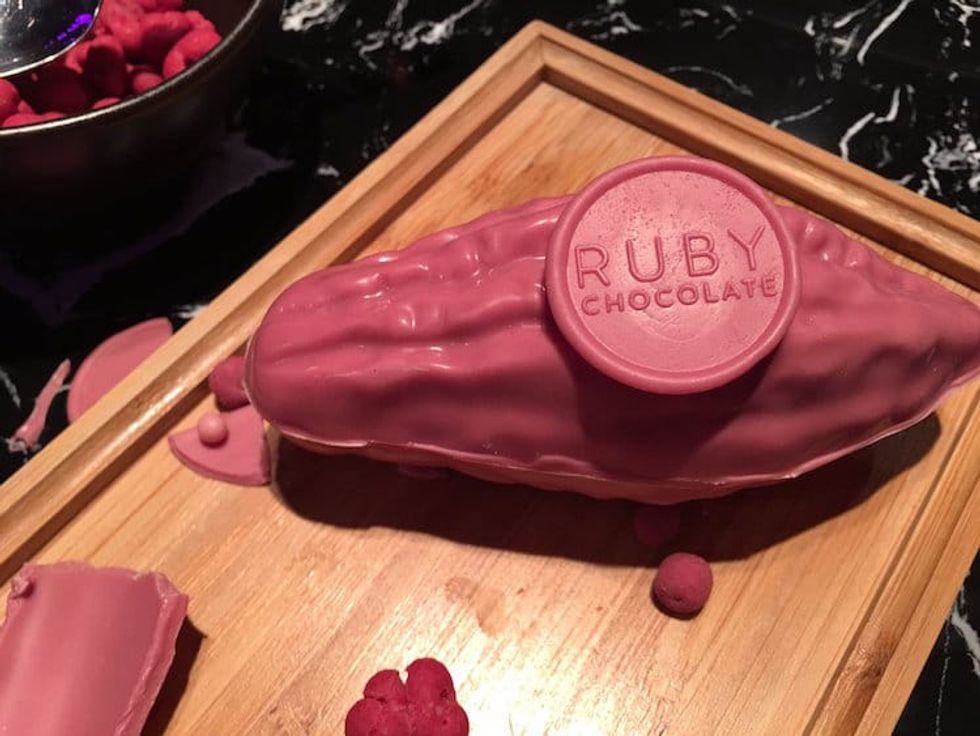 Ruby chocolate (photo courtesy Barry Callebout)
Peter Boone, Barry Callebaut's Chief Innovation & Quality Officer, said: "Barry Callebaut has established itself as a pioneer and innovator in chocolate and cocoa, globally. Consumer research in very different markets confirms that Ruby chocolate not only satisfies a new consumer need found among Millennials - Hedonistic Indulgence - but also high purchase intent at different price points. We're looking forward to working with our partners on introducing this innovative breakthrough to the market and making the new Ruby chocolate category available to chocolate manufacturers and consumers around the world as the fourth reference next to Dark, Milk and White chocolate."
Barry Callebout, however, hasn't determined a specific date for ruby chocolate to enter the consumer marketplace. It may be some time before we get to find out if ruby chocolate tastes as good as it looks.