For a candidate who just won Florida's Republican primary for governor, Ron DeSantis is having a rough week.
Fresh off of referring to his opponent Andrew Gillum, Florida's first black gubernatorial nominee, as "articulate" and warning Floridians not to "monkey this up" by electing him, DeSantis was discovered to be the administrator of a Facebook group called "Tea Party," whose 94,000 members regularly share racist, conspiratorial, and otherwise hateful memes and posts. DeSantis has since left the group, but not before Media Matters employee Natalie Martinez exposed him.
---
The gubernatorial nominee was not the only DeSantis family member in the group.
As an administrator of the group, Mr. DeSantis had the power to moderate posts and ban members who frequently posted content believed to be unsuitable, which makes some of the posts all the more shocking.
Some are racist.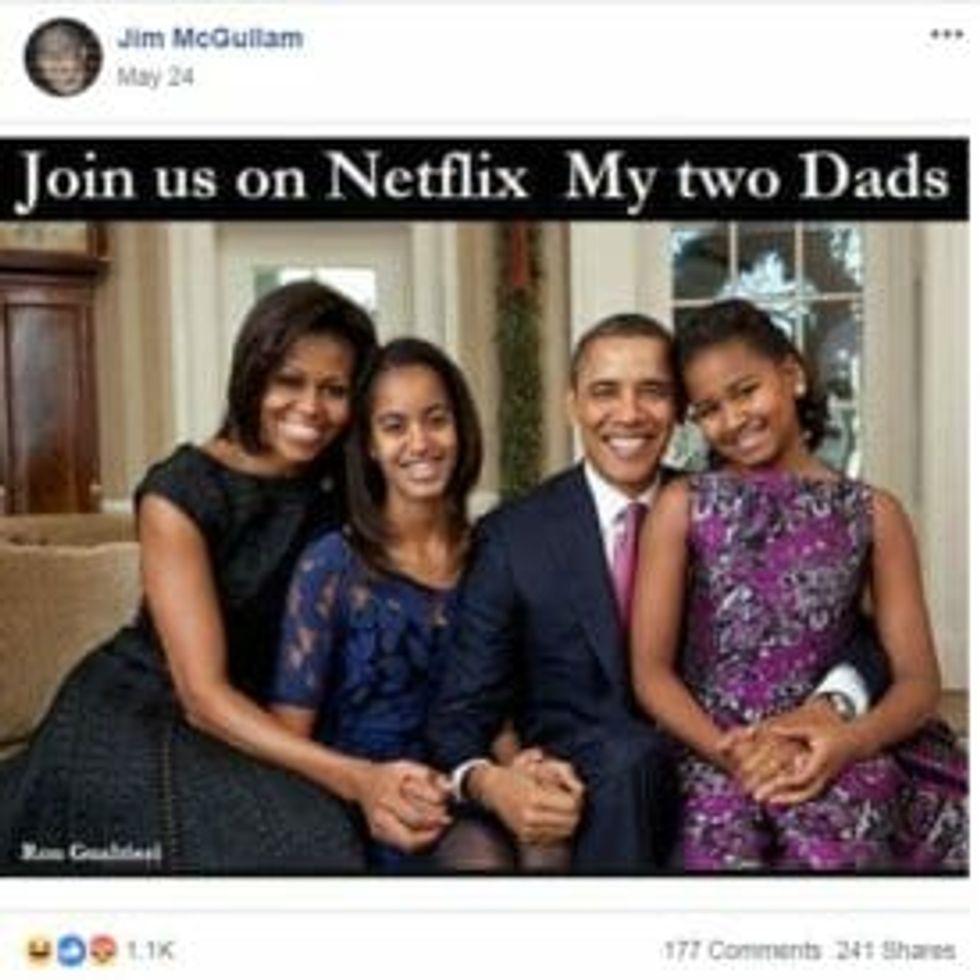 Some are homophobic.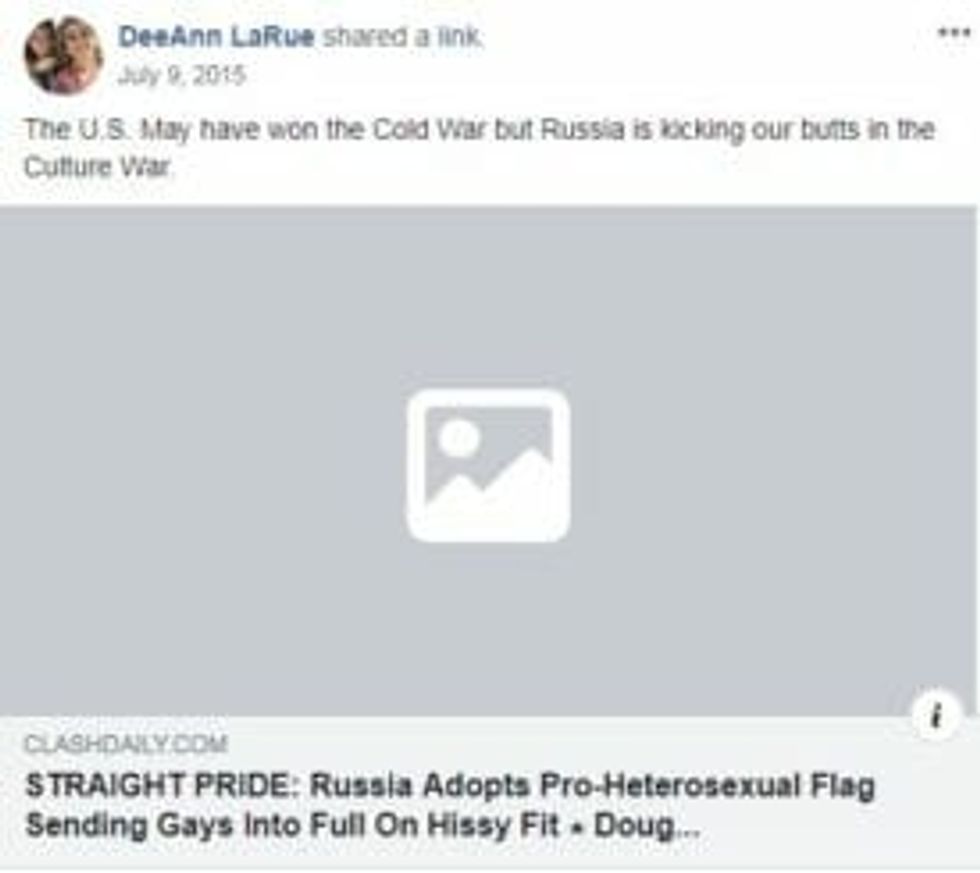 At least one spouted similar rhetoric as DeSantis's monkey comment.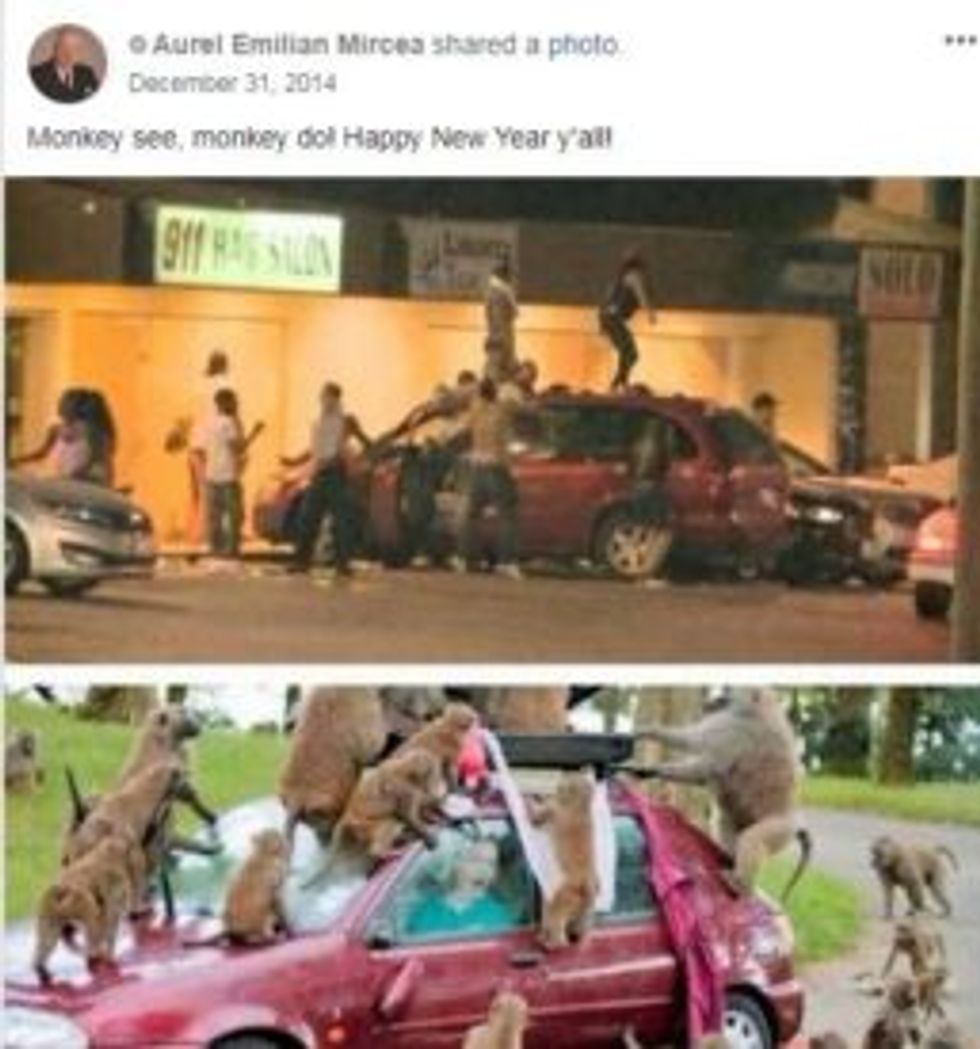 And people on Twitter don't seem too surprised.
Some were still outraged.
But perhaps most shamefully, DeSantis wasn't the only Republican politician moderating the group.
Martinez found that a shocking five other congressional candidates moderating the group.
Including West Virginia Attorney General and Senate hopeful Patrick Morrisey, who was later no longer listed as an administrator of the group.
Other candidates include Daniel Crenshaw, a candidate for the Texas House of Representatives; Danny Tarkanian, a candidate to represent Nevada in the House; Corey Stewart, a candidate for Virginia's senator; and Matt Rosendale, also running in the senate to represent Montana.
What's more, not all of the candidates are ashamed.
The fact that politicians who are still conducting campaigns feel comfortable moderating a public Facebook group that bullies high school shooting survivors, refers to black people as monkeys, and paints all Muslims as terrorists, to many, illustrates the level at which the president's rhetoric and belligerence has emboldened bigotry.