updated March 25, 2018
On Valentine's Day, the unthinkable happened in Parkland, Florida. A gunman, armed with an AR-15 rifle, entered the Marjory Stoneman Douglas High School and killed 17 people: students, coaches, and a teacher.
Unthinkable, but the Parkland shooting marked the 18th school shooting of 2018, the 8th where someone other than the gunman was injured. Since Stoneman Douglas, 9 more school shootings occurred.
---
Thoughts and prayers came from around the globe, including from the White House and members of congress. Sympathy and sentiment after mass shootings, like the one at Pulse Night Club in Orlando where a gunman murdered 49 people or in Las Vegas where a gunman killed 58 people, have become our reflex reaction.
There was also this misstep from the White House, included in a Twitter thread about DACA, that drew public ire.
But the students of Stoneman Douglas decided thoughts and prayers from Washington were not enough. And a movement was born.
Largely through social media, the students organized a school walkout that took place on March 14, marking the one month anniversary of the tragedy at Stoneman Douglas. They also organized a global march: the March for Our Lives.
844 events worldwide have registered on the March for Our Lives website. Most events are scheduled in North America and Europe, but there is an event on every continent except Antarctica.
March for Our Lives registered events (March for Our Lives)
The students of Stoneman Douglas and their allies around the globe created history and documented it on social media.
Former President Barack Obama and former First Lady Michele Obama wished them well on Twitter.
Here follows a look at the March for Our Lives from the viewpoint of those who were there.
The focal point event took place in Washington D.C. from noon to 3:00pm. For those attending the D.C. march, preparations began with travel.
Robert Kraft, owner of the New England Patriots, loaned one of his team planes to the students and families of Parkland, Florida to get to the nation's capital.
Students shared their appreciation and a few views from the trip.
A key part of every event, around the globe, were the signs. Students and their allies get high marks for creativity.
After the signs are made, time to share them with the world and join fellow marchers.
Speeches are a key part of most of the March for Our Lives events.
In addition to remarks from organizers and community leaders, many of the events provided a chance for those most affected by school shootings to speak:
the children who return to classrooms after Saturday's events are just a memory.
But just like the Women's Marches, one of the best parts was the creativity of the signs.
Clever, funny, provocative, artistic, simple or professionally printed, events around the world had it all.
Here are some of the best seen on social media from across the globe.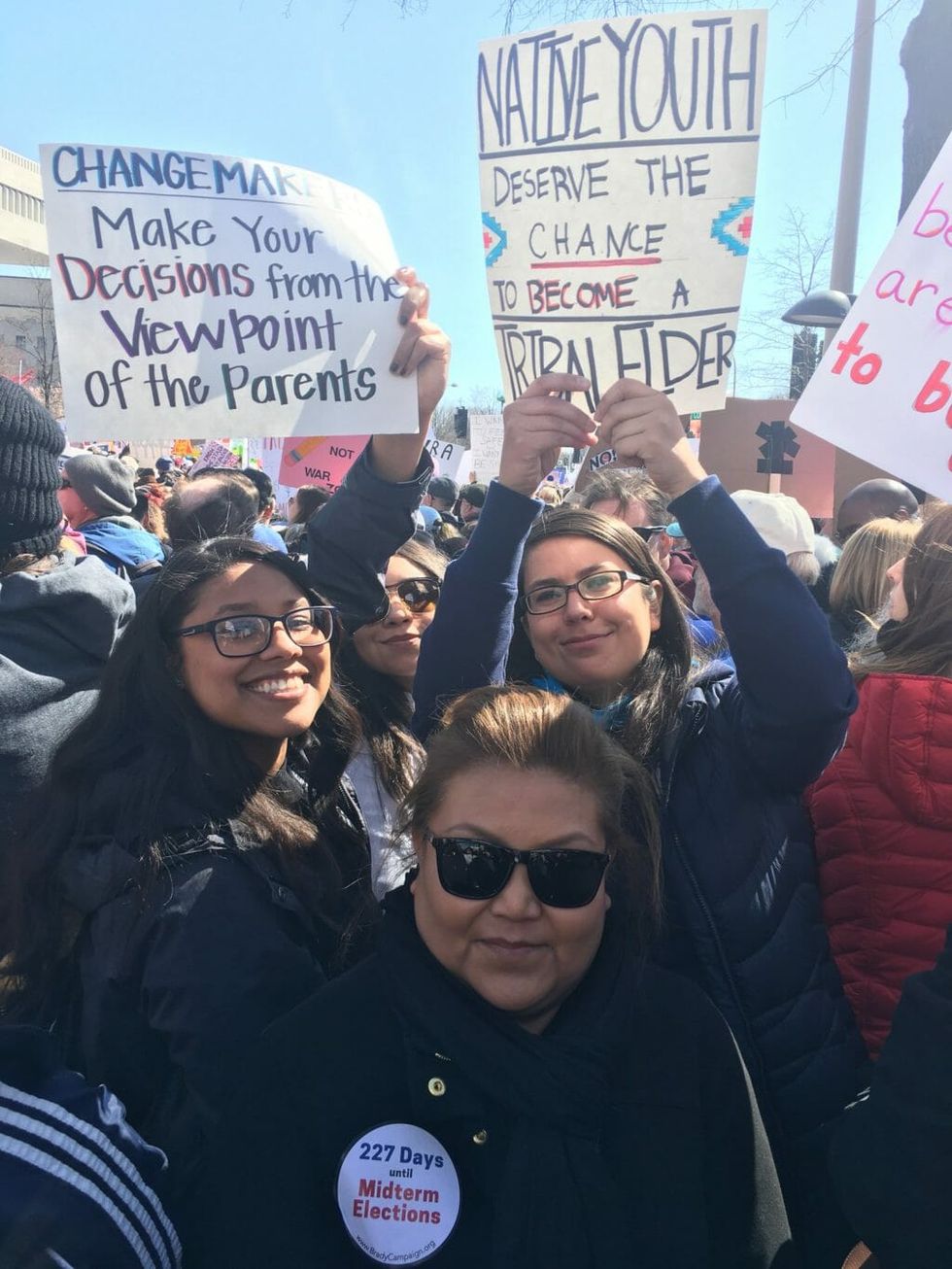 "Loved Maria's sign: 'Native youth deserve the chance to become tribal elders' (Sarah Cline Pytalski/Twitter)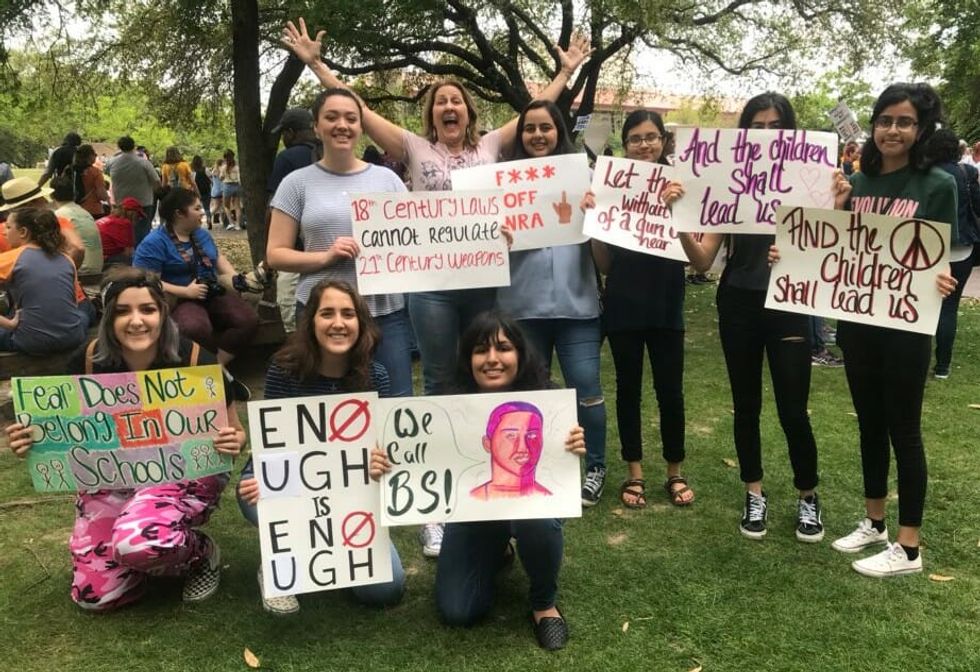 "My awesome group of girls in Houston, Texas" (Blue Dot Special @jeanna_meek/Twitter)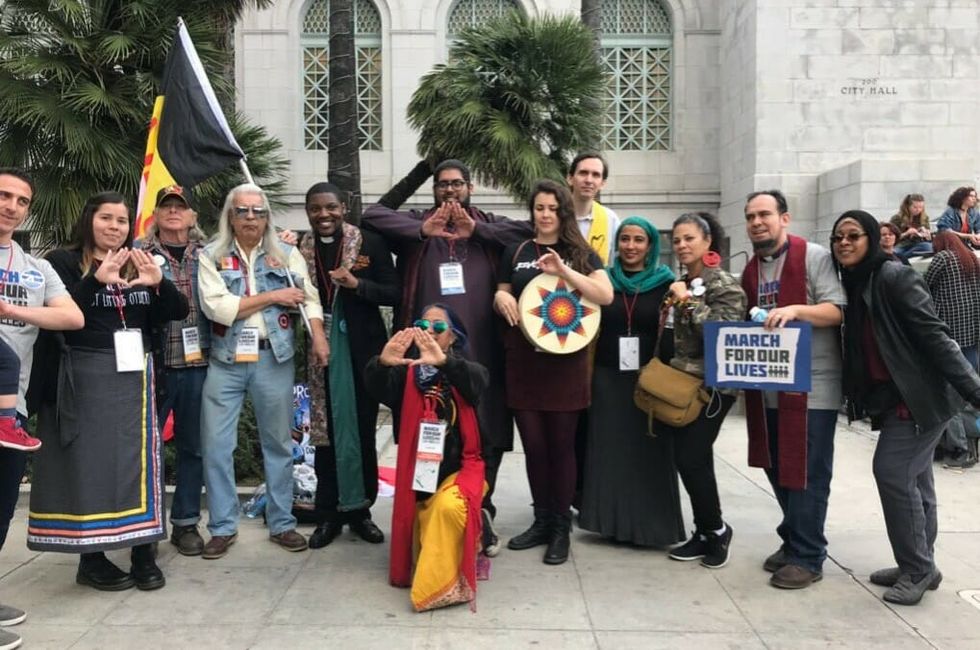 "This is how we do #interfaith in LA. Indigenous, Christian, Jewish, Muslim, Tongvan, spiritual, Sikh, Hindu and more took stage together in solidarity" (Najeeba Syeed/Twitter)
#MarchFourOurLives (Twitter)