After Kevin McCarthy announced he would be resigning from Congress at the end of this year, people trolled him with his own 'never quit' pledge.
06 December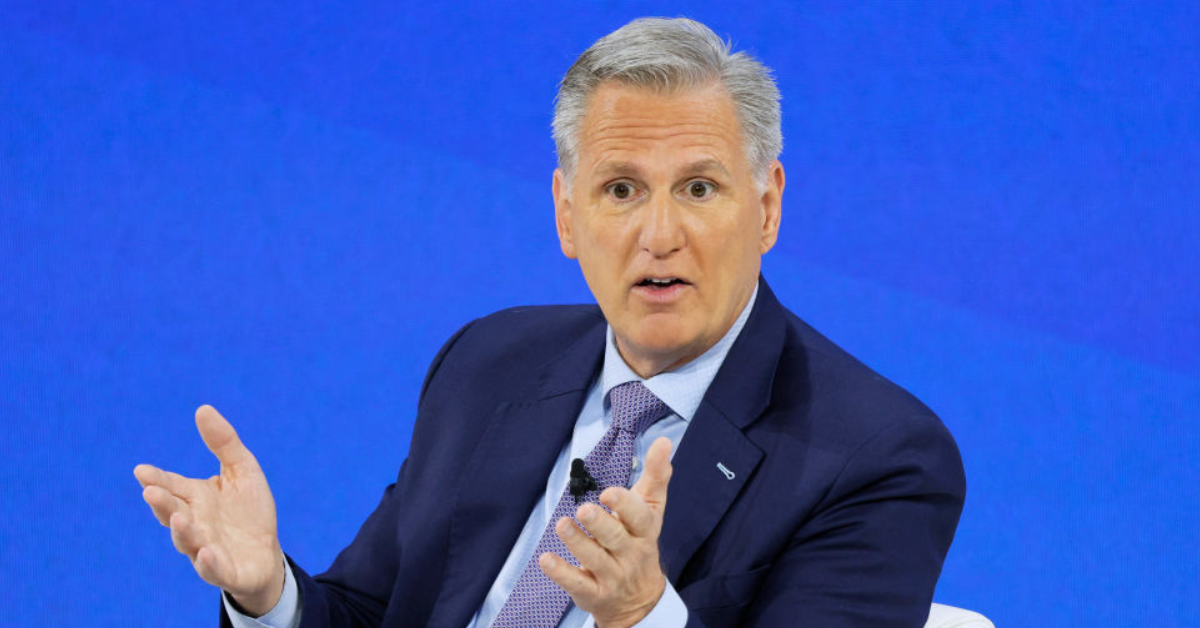 Michael M. Santiago/Getty Images
Former House Speaker Kevin McCarthy was widely mocked after he announced he would be resigning from Congress at the end of this year, marking a significant departure that will further challenge the House Republicans' already narrow majority.
McCarthy posted on X, formerly Twitter, that every moment he served in Congress "came with a great deal of devotion and responsibility," adding that "serving the American people in Congress and as the 55th Speaker of the House has been my greatest honor."
In a video accompanying his post, McCarthy said "it is time to pursue my passion in a new arena," though he did not elaborate on what his next move might be.
You can see his post below.

However, McCarthy was mocked following his announcement after a post he made in September—in which he said "I never quit"—resurfaced. McCarthy published the post in the weeks before his ouster, as he worked to wrangle the votes to remain in the House's most coveted position.
You can see the post below.

The mockery was swift.
McCarthy's ouster made him the first Speaker in U.S. history to be removed during a legislative session.

This shift in leadership occurred after three weeks of turmoil triggered by Florida Representative Matt Gaetz, which ultimately led to McCarthy's removal from his position. Gaetz's dissatisfaction stemmed from McCarthy's willingness to collaborate with Democrats to avert a government shutdown and his reluctance to comply with certain demands from a faction of far-right lawmakers.
After several rounds of nominations, Republicans ultimately reached a consensus and elected Louisiana Representative Mike Johnson as the new House Speaker. Johnson is known for his staunchly conservative views, particularly on women's rights and LGBTQ+ issues.
Johnson himself wished his predecessor well and said McCarthy "served the American people and his constituents in California's Central Valley with honor for nearly two decades." He added that McCarthy helped "secure the House Republican majority twice, and as Speaker he led the People's House in its return to regular order after [Speaker Emerita Nancy] Pelosi's Covid lockdowns."