MLB's Offseason is Officially Underway
With the conclusion of the World Series comes the beginning of MLB's offseason. Although there won't be any games to watch, teams will be making exciting moves to build their 2018 rosters. If you're a fan who can't get enough baseball, investing in your team's offseason stories can help fill that void until spring training begins. Here are a few ways to keep track of the moves your team makes this winter.
First: Read Your Team's Offseason Outlook at MLB Trade Rumors
MLB Trade Rumors is a one-stop shop web site for all rumors related to Major League Baseball. Every winter, they do a series of 30 Offseason Outlook articles, one for each team. These articles give the reader an in-depth overview about what every team will be looking to accomplish over the winter. MLBTR has a search bar in the top right corner of the page where you can enter your team's name. The team's Offseason Outlook post should be one of the first things to pop up.
---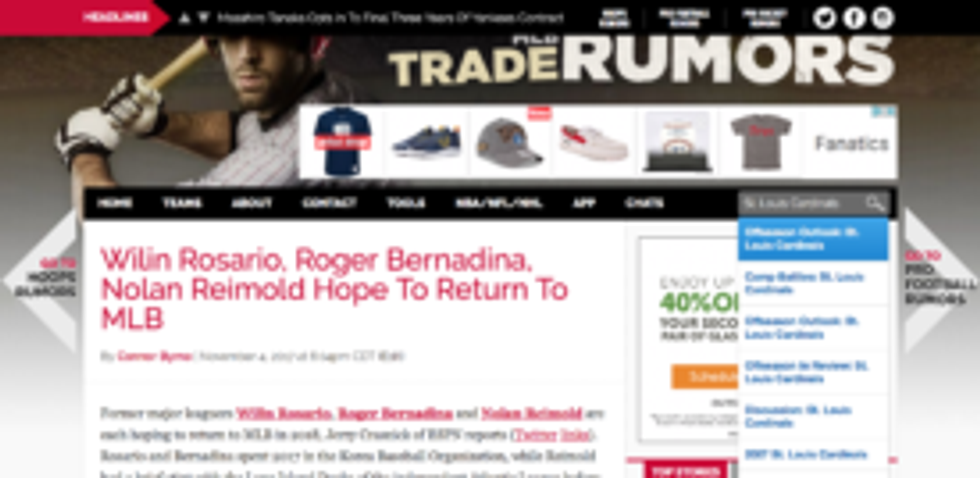 Find your team's offseason outlook post!
Second: Get Mobile Notifications from MLB At Bat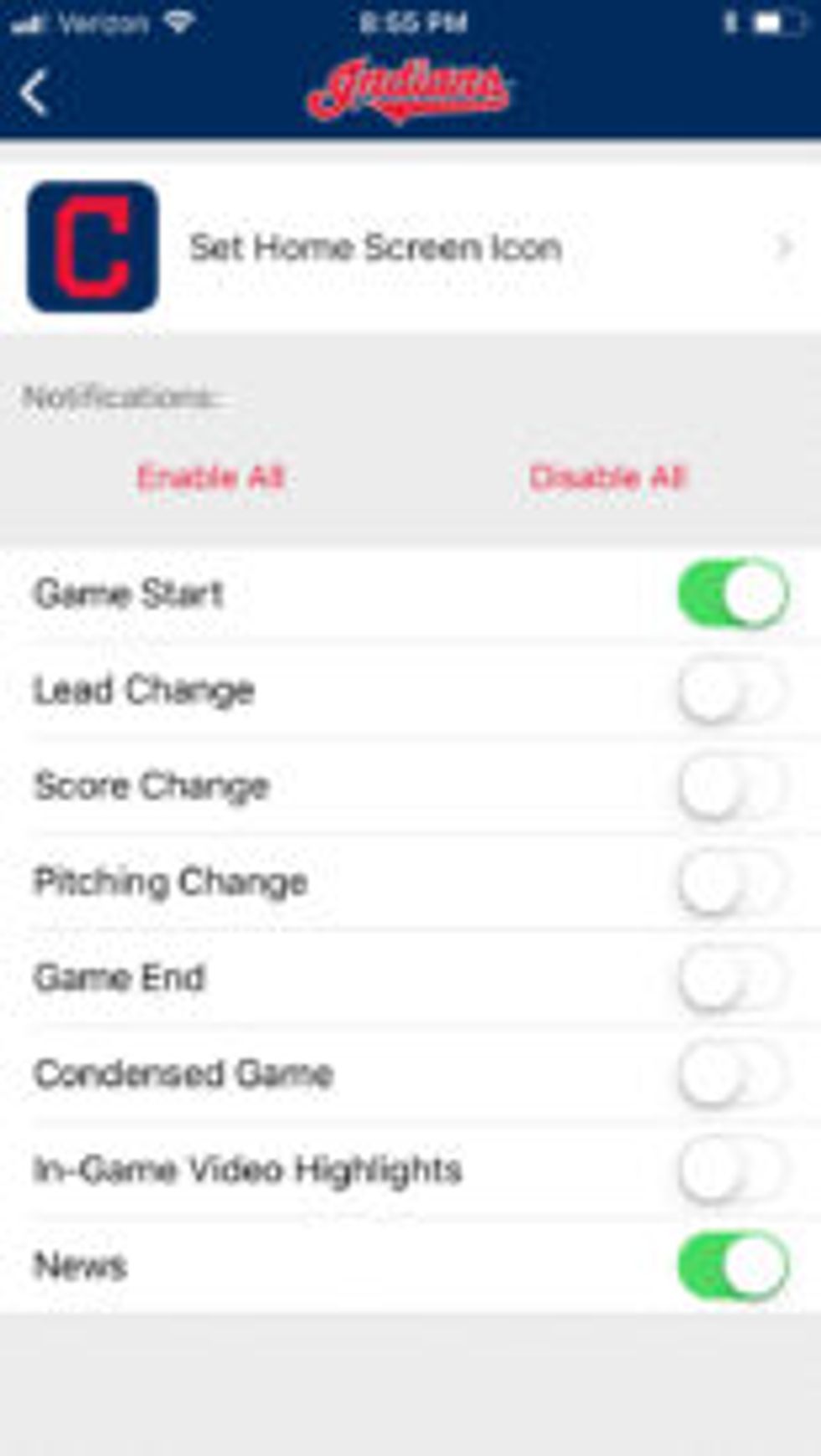 MLB At Bat's mobile app can send you push notifications
The biggest moves your team makes will be announced on a lot of different platforms. The MLB At Bat mobile app allows you to customize notifications to receive news about your favorite team. By doing this, you'll learn about trades, free agent signings and contract extensions soon after they become official!
MLB Trade Rumors also has a mobile app that can send you push notifications about your team's news, and even rumors about moves they're considering. It's a great way to stay up to date on the options your team is exploring.
Third: "Like" a FanSided or SB Nation Blog
FanSided and SB Nation support a blog for each of the 30 MLB teams. You can search google to find out the title of their blogs for your team! After that, find them on Facebook and hit the "like" button. These blogs are generally good at posting interesting daily content and providing their own spin on a team's moves. Following them is a great way to add some baseball content to your Facebook feed.
By following these three steps, you can get your baseball fix and stay invested in your team all winter. The offseason doesn't have to be four dead months with no baseball. There will be big stories to follow all the way up to spring training, and you can be among the first to get the news.