A week after he admitted that he "struggled" with his relationship with Cheryl Cole, One Direction's Liam Payne was spotted intimately chatting with a backup dancer in Dubai. The British tabloids were alive with rumors on the morning of March 30 that Payne was more than friends with dancer Chloe Ferns. Speaking to the Daily Mirror, a "pal" of Payne's said, "Liam was on great form. He looked really happy and chatty. He wasn't drinking too much, but he looked like he was really enjoying himself. He arrived at around 6 p.m. and was still there partying at 9.30pm." The report adds that the duo drank Grey Goose vodka and Red Bull at the Penthouse Bar in the Five Palm Jumeirah hotel in the Emirate.
What do you know about Chloe Ferns?
---
Ferns Has Just Returned From Tokyo With Payne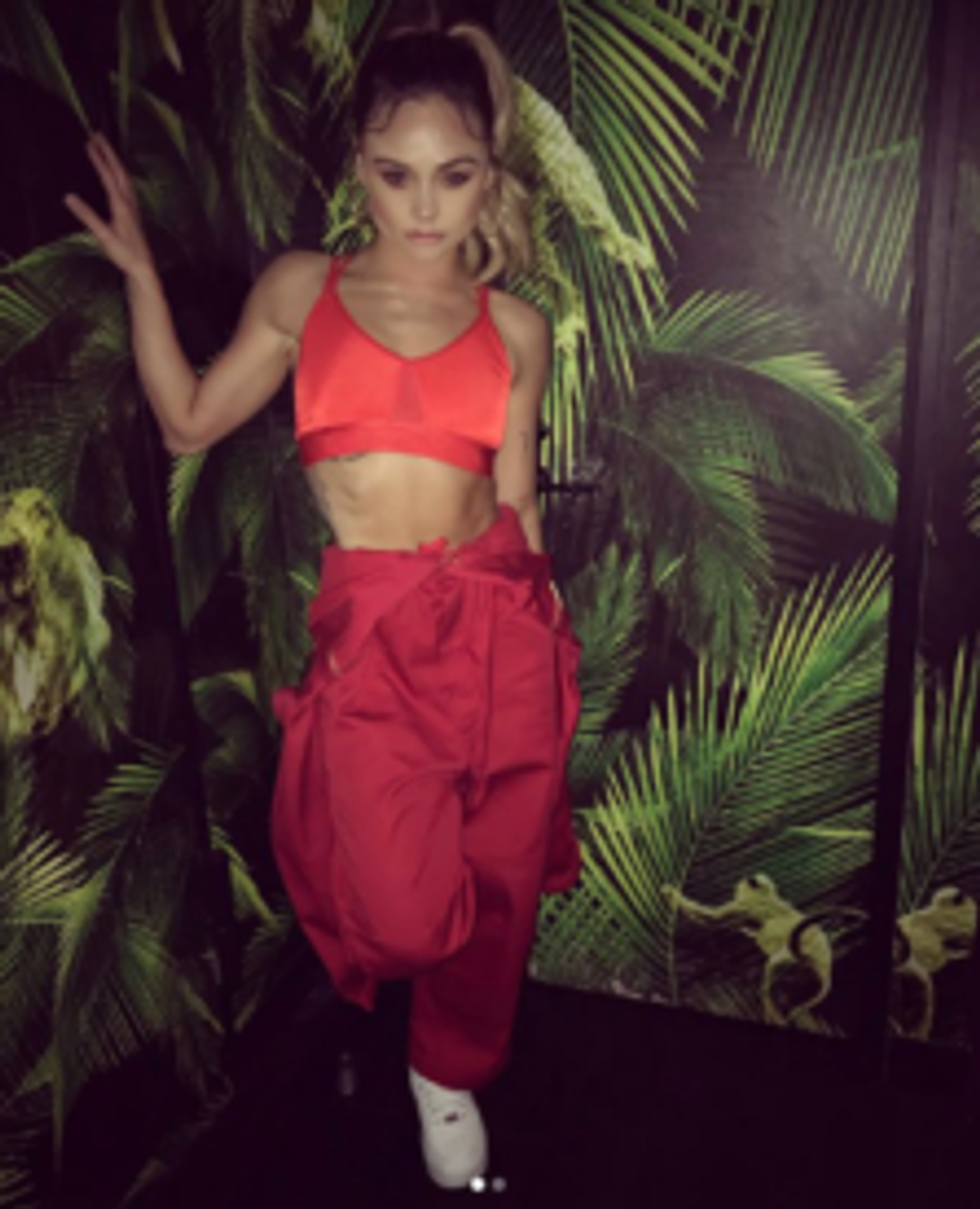 Ferns pictured in Japan on March 28. (Instagram/Chloe Ferns)
According to posts on Ferns' Instagram page, she has just returned from Japan where she served as a backing dancer to Payne. On her official website, Ferns says she has danced for artists as varied as Elton John and FKA Twigs.
Ferns served as Payne's backup dancer during his performance of "Strip that Down" at the Global Awards in London on March 1. Ferns was one of the stars of Payne's October 2017 video, "Get Low."
It was reported at the Global Awards where Payne was "dodging" questions about the future of his relationship with Cheryl Cole. Three weeks later, on March 21, Payne told the Evening Standard Magazine about his relationship in the tabloids saying: "The funniest thing was a week before we were getting married. The next week we're splitting up."
Ferns Is Engaged to Her Long-Term Boyfriend Darren McNiven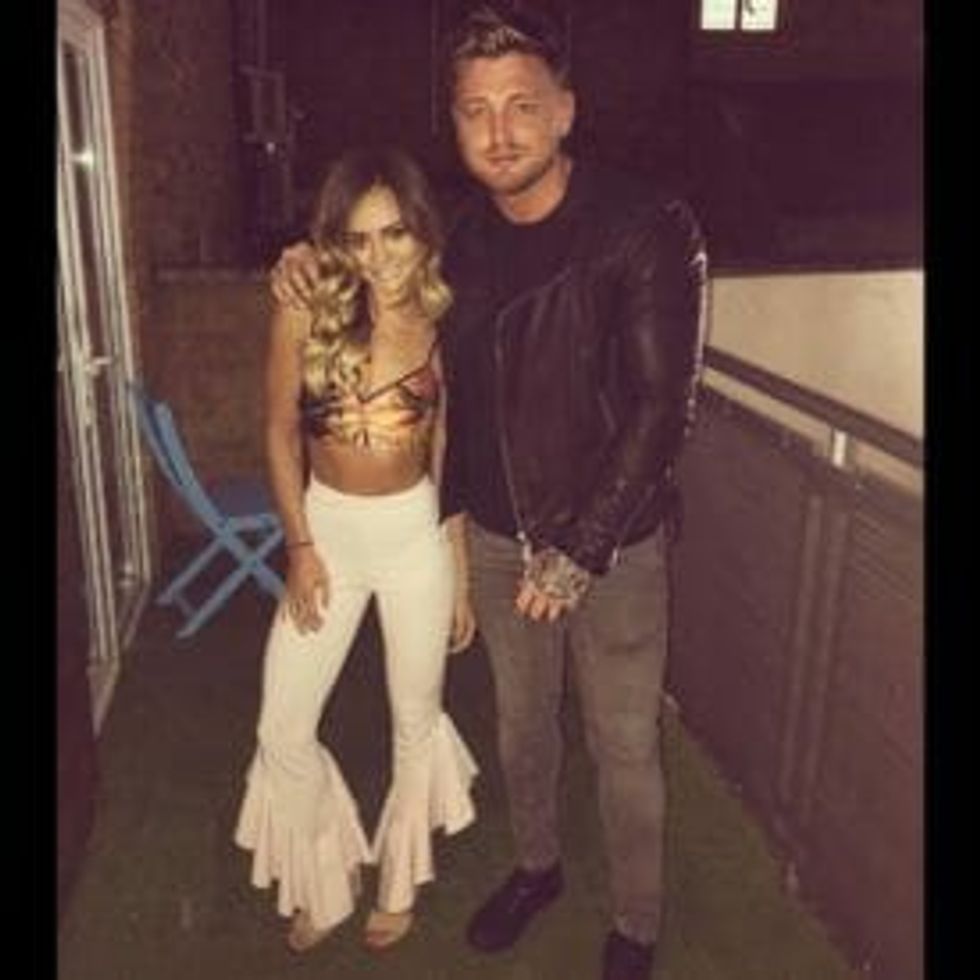 Ferns and her fiancee pictured in October 2017. (Facebook/Darren McNiven)
Ferns' Instagram posts indicate that her boyfriend, Darren McNiven, popped the question back in November 2017. The couple held an engagement party that month in Glasgow, where the couple are both from. According to his LinkedIn page, McNiven is a former plumber and property developer with DCosta Property. Over on her LinkedIn page, Ferns also says she that works as a developer with DCosta. Ferns does mention that she works as a professional dancer.
Payne's Girlfriend Cheryl Cole Has Responded to the Tabloid Allegations Involving Ferns
Just a few hours after the tabloid reports emerged involving Ferns and Payne had a conversation, Cheryl Cole refuted the allegations on Twitter. Cole noted that Ferns has a fiance and that another woman linked to Payne was actually Cole's manager. Shortly afterward, Chloe Ferns retweeted Cole's message. Afterward Cole wrote, "Oh and you can save yourselves from "Cheryl hits back" blah blah articles bc honestly No.. one.. cares !" Cole then added that she was going on vacation.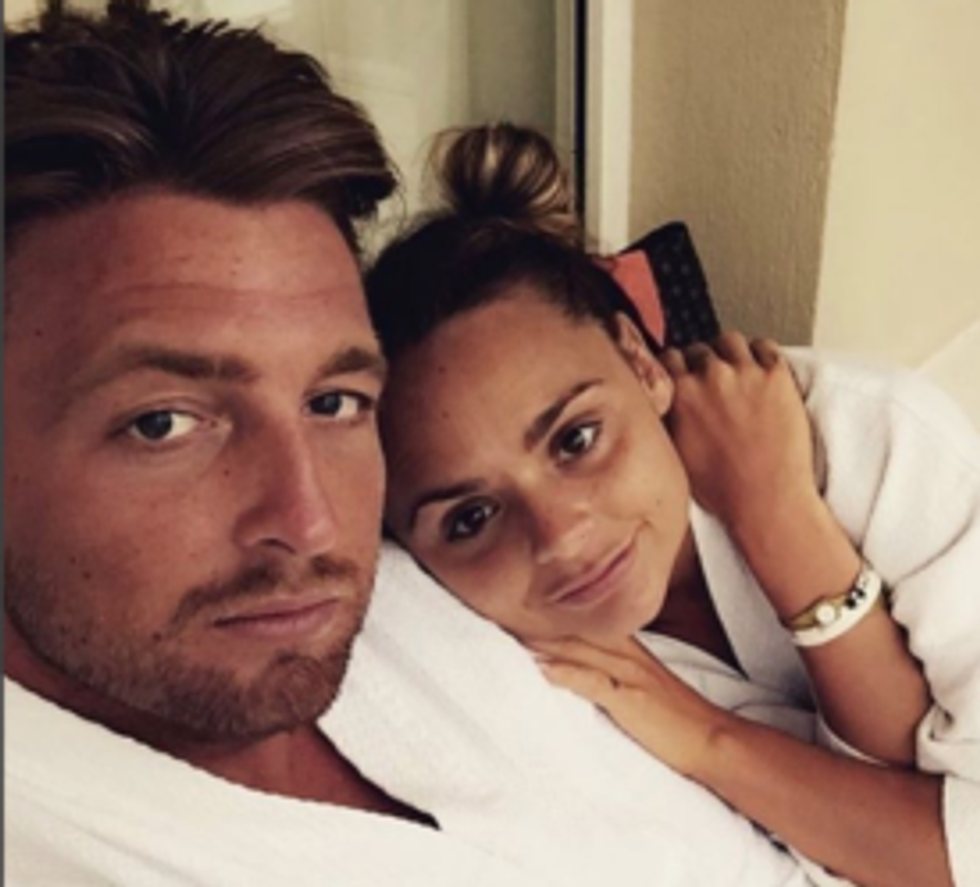 (Instagram/Darren McNiven)
Just before Cole's tweet, Ferns' fiance posted the above photo to his Instagram page with the caption, "I got you G."
In Addition to Dancing, Ferns Is Also an Aspiring DJ
On her official website, Ferns discusses her burgeoning DJ career. Ferns goes by the moniker Fernze in her DJ life. She writes on her website, "Fernze has quickly made a mark on the London house scene with her distinctive and unique selections of cutting edge deep house, ethereal melodies and classic house grooves with a sprinkling of haunting vocal tracks." Her gigs have included a residency at London gym where she spins "beats for unique work out classes." You can catch Fernze as a DJ in London, Ibiza and in Cannes. You can check out Ferns' mixes here.