[DIGEST: Washington Post, Foreign Policy, NPR, Reuters]
On February 11, Secretary of State John Kerry and Russian Foreign Minister Sergei Lavrov announced a new plan to address the conflict in Syria on the "humanitarian front and the cessation of hostilities front." Under the terms of the plan, the United Nations will form a task force that includes the International Syria Support Group (ISSG), key UN agencies, and representatives of countries influencing the parties involved in the conflict. Kerry and Lavrov will co-chair the task force.
---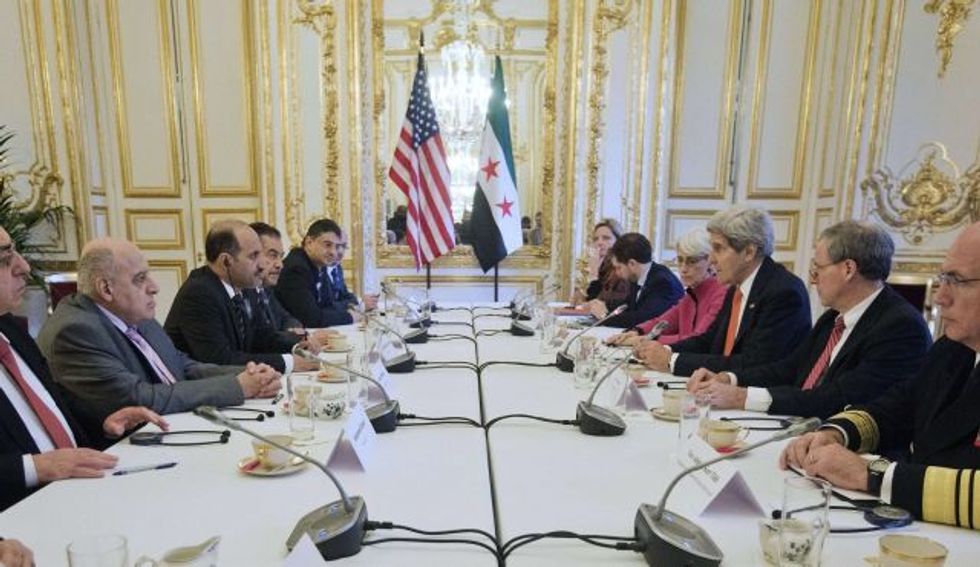 Credit: Source.
"What we have here are words on paper. What we need to see in the next few days are actions on the ground, in the field," said Kerry.
Ideally, implementation of the deal will stop the use of tanks and anti-tank missiles along with other heavy weapons. In addition to planning for a reduction in violence by the end of the week, the plan includes measures to enhance the delivery of humanitarian aid via air-drops. The Syrian groups involved in the agreement do not include terrorist organizations such as ISIS or the al-Nursra Front. This poses a significant challenge to creating a permanent solution of peace in Syria, but it allows countries including the United States, Russia, Saudi Arabia, and others to continue to fight those terrorist forces. Lavrov said, "Our airspace forces will continue working against these organizations."
Russian airstrikes in Syria have resulted in Syria's current president, Bashar al-Assad, regaining territory lost to the rebels early in the conflict. The resulting shift in the power structure may be one of the reasons Russia is more willing to negotiate, according to anonymous diplomats. The Russian foreign minister has continued to focus discussion around stopping the rebel forces, in contrast with the US efforts to support those forces.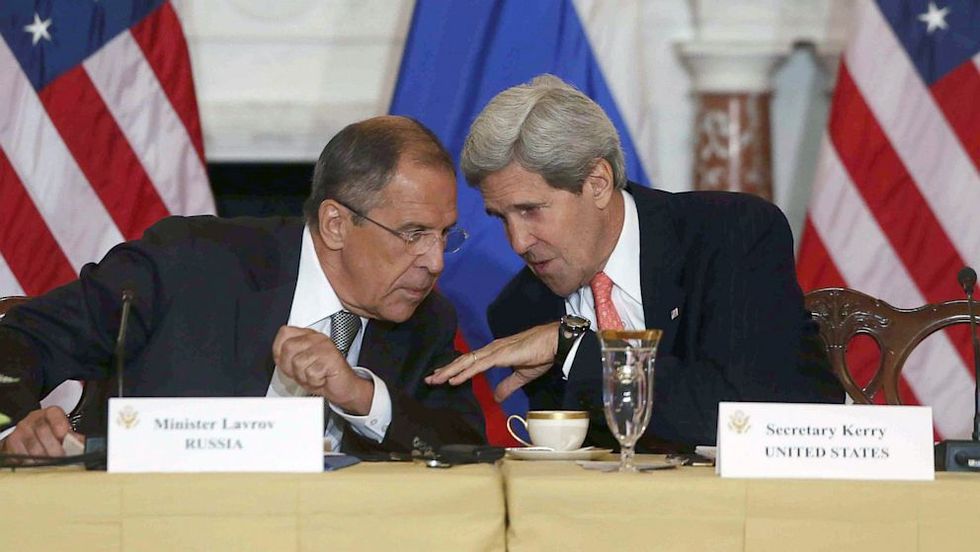 Credit: Source.
Despite that ongoing disagreement, Kerry has said there is no way to find a solution to the situation without Russia's cooperation and involvement. Any future negotiations will have to reconcile the U.S. belief that the conflict will not end without the removal of al-Assad with Russia's goal of protecting their interests by keeping al-Assad in power. Kerry said: "Without a political transition, it is not possible to achieve peace." For the peace to become permanent, all parties involved must agree on what that transition entails.