After releasing to mixed reviews, Netflix's Grace & Frankie has found its audience, which has been following the show through its three seasons. On Jan. 19, 2018, the production will be entering into its fourth season, which will continue to follow Jane Fonda and Lily Tomlin as Grace Hanson and Frances "Frankie" Bergstein.
After their husbands decide that they're in love with one another and get married, Grace and Frankie embark on their own journey together. They experience love, heartache, success, and failure as they go into business together producing and selling adult toys.
---
Together. In co-independence. Grace and Frankie returns January 19 on @Netflix. https://t.co/UlOSAOzPN0

— Grace and Frankie (@Grace and Frankie) 1513782006.0
With the start of the much-awaited fourth season, clamoring for a potential fifth season have started. As of the release of season four, showrunners and series creators Marta Kauffman and Howard J. Morris have yet to release any details or speculation on the series' continuation. Regardless of their silence, however, we can speculated that the series' prior success and viewer anticipation for season four will lead to a follow-up season in the first quarter of 2019.
Reviews of the show's first season were generally mixed, but later seasons have garnered positive words from sources like Mike Hale of The New York Times, who said: "When [Tomlin and Fonda] are together onscreen, they appear to be having a lot of fun, which is infectious." The third season continued the critical praise, with Ben Travers from Indiewire claiming it "as joyously unique as it is self-assured" and Lauren Humphries-Brooks from We Got This Covered touting that the "rough spots" are "more than made up for by the deepening of the relationship and the charm of the leads."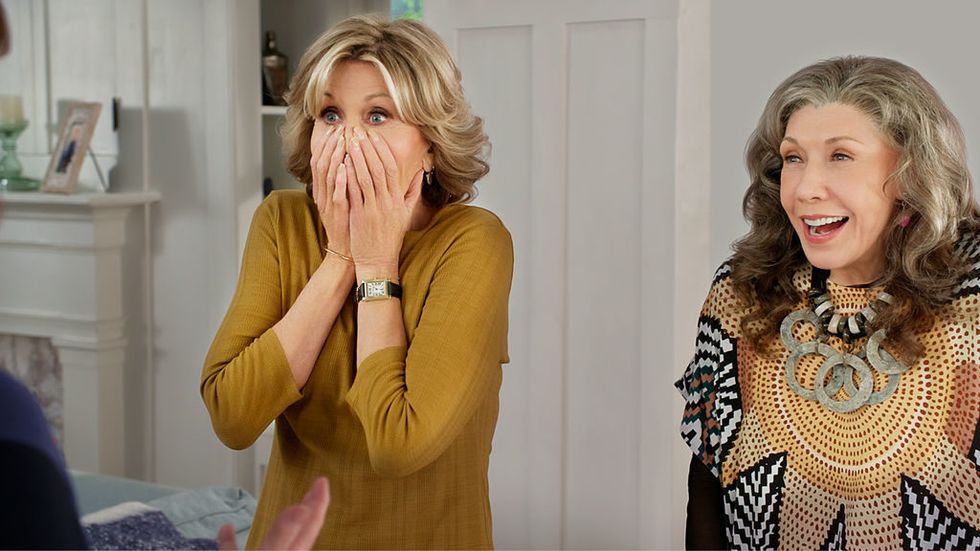 Grace & Frankie has been nominated for more than 25 individual awards including the 2015 Dorian Awards TV Comedy of the Year and two nominations for the 69th Primetime Emmy Awards Outstanding Actress in a Comedy Series. At the 19th OFTA Awards, Jane Fonda beat out Lily Tomlin for the Best Actress in a Comedy Series.
Currently, both Fonda and Tomlin are pending nominations for the 24th Screen Actors Guild Awards for Outstanding Performance by a Female Actor in a Comedy Series.