In an exclusive interview with Second Nexus, the head of the American Jewish Committee, David Harris, speaks about his expectations, hopes, and concerns over the Trump administration's handling of the Israeli-Palestinian conflict. This comes on the heels of the recent White House meeting between Trump and Netanyahu. Mr. Harris recently sent an open letter to President Trump, and in our interview, he explains the reasons for this letter.
By Jay Kuo
---
SECOND NEXUS: During their meeting at the White House, President Trump asked Israeli leader Benjamin Netanyahu to "hold back" on settlement construction. How do Israelis perceive this when, a few weeks ago, they approved 2,500 new housing units for construction?
DAVID HARRIS: There was some ambiguity in President Trump's statement, according to Israelis with whom we have spoken. The new units are largely slated for construction in existing settlement blocs that Israel would expect to retain in any peace deal with the Palestinians. They are, therefore, viewed differently than settlement construction elsewhere in the West Bank, i.e., beyond the existing security barrier, which would raise serious questions about jeopardizing the feasibility of any two-state agreement.
---
SECOND NEXUS: Do you see Trump following through on his promise to support Israel over Palestine? His advice to "hold back" on settlement construction fails to differentiate him from Obama, and contradicts campaign statements encouraging Israel to "keep going" with West Bank settlements.
DAVID HARRIS: Our impression is that the Israeli government is convinced of President Trump's abiding commitment to the U.S.-Israel relationship. One illustration of this is the strong support Israel is receiving from the new U.S. Ambassador to the United Nations, who has already made clear that defending Israel and ending the systematic bias against the Jewish state at the UN will be top priorities of hers.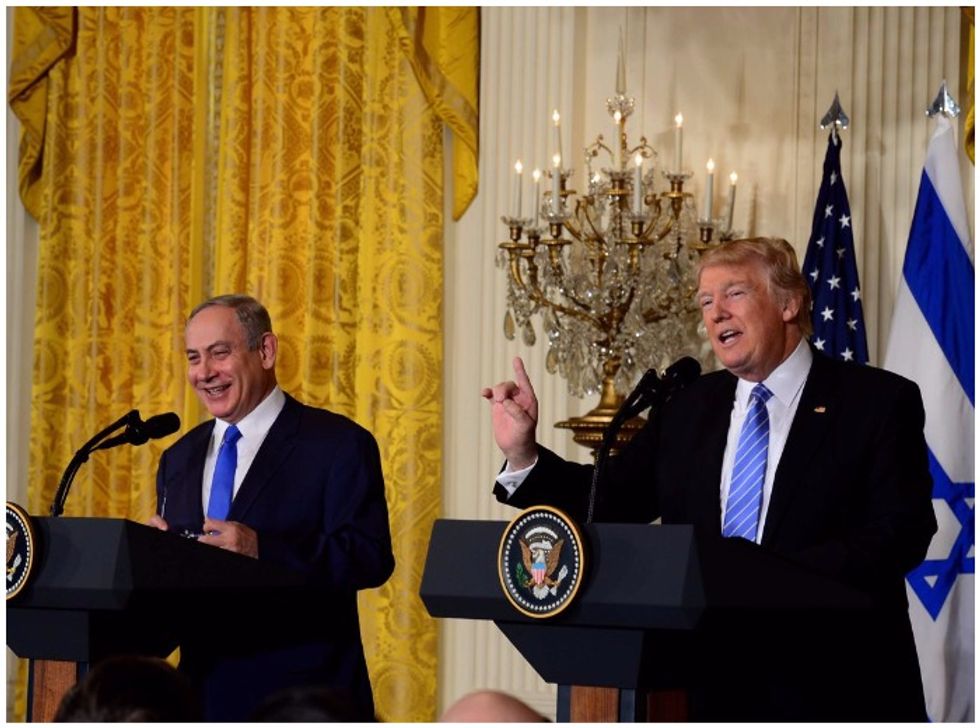 SECOND NEXUS: How do you interpret President Trump's call for Israel to show "flexibility" regarding a potential peace deal with Palestine? What does this say about Trump's perception of Israel?
DAVID HARRIS: If there is ever going to be a peace deal, then, by definition, both sides are going to have to demonstrate flexibility. Clinging to maximalist positions will not create the space for compromise required between opposing sides. Most observers believe that the climate is not ripe now for major progress, largely because the Palestinian side has been missing from the bargaining table, is confronted with irreconcilable divisions between the West Bank and Gaza, and has no succession plan for the aging President Abbas. If there is any hope at the moment, whether in Jerusalem or Washington, it is the dramatic turnaround in the attitudes of major Sunni Arab states towards Israel. Whether this can contribute to a new negotiating environment remains to be seen, but, clearly, Washington and Jerusalem hope so.
SECOND NEXUS: President Trump says he favors a one-state or two-state solution to the Israeli-Palestinian conflict. Is this stance clear enough for a workable way forward?
DAVID HARRIS: I published an analysis of the President's comments in the Huffington Post entitled "Two-State, One-State: The Difference Matters," which can be found at www.ajc.org. In brief, it argues that, notwithstanding the President's words, the only likely pathway to a solution is the two-state concept, however fraught with difficulty it might be.
---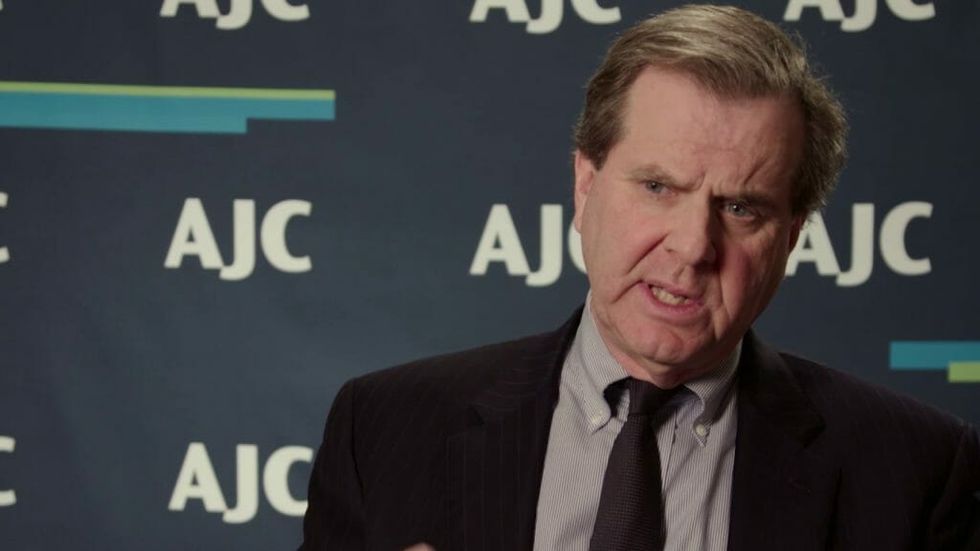 SECOND NEXUS: Was there something you expected President Trump to say during his press conference with President Netanyahu that he did not say?
DAVID HARRIS: No, not when it came to the bilateral relationship and Middle East. The press conference reflected the warmth of the relationship between Washington and Jerusalem, including what appeared to be a strong personal chemistry between the two leaders.
SECOND NEXUS: President Netanyahu and President Obama had a strained relationship, with Israel criticizing the Iran nuclear deal, for example. Could reversing this deal be a prerequisite for improved US-Israel relations?
DAVID HARRIS: Although President Trump often criticized harshly the Iran nuclear deal during the campaign, it is not at all clear that he will follow up by declaring it null and void. Rather, it seems more likely that he will seek to strengthen monitoring and enforcement, while looking for other ways to punish Iran for its aggressive policies, such as its ballistic missile development and testing and hegemonic ambitions in its neighborhood.
---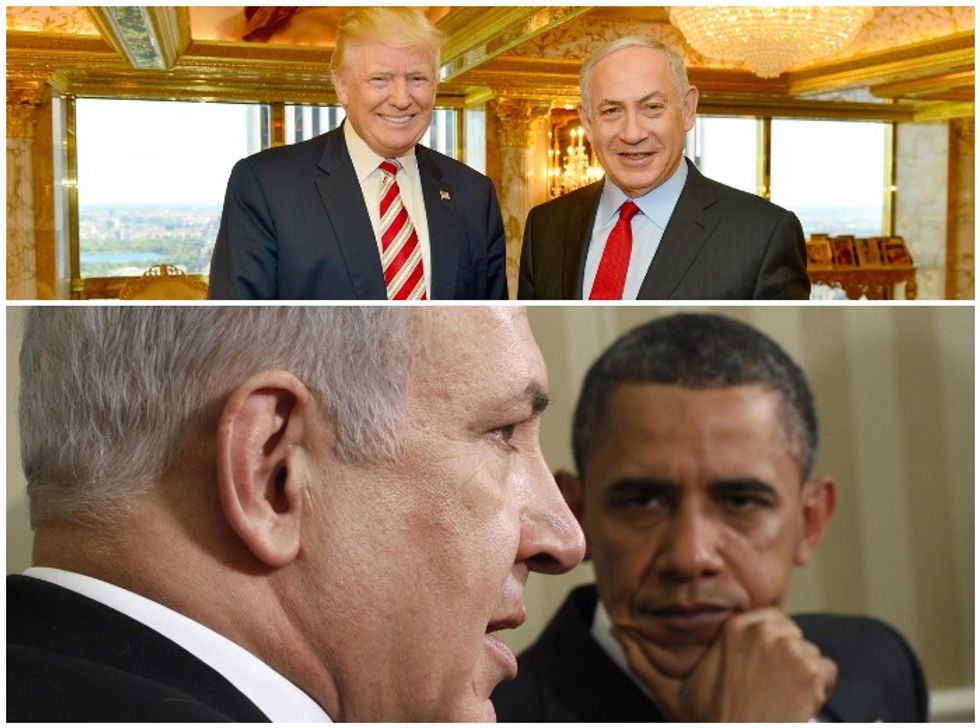 SECOND NEXUS: President Trump appears to have stepped back from his campaign pledge to move the American embassy from Tel Aviv to Jerusalem, saying he is "studying" the issue. What are your thoughts?
DAVID HARRIS: A succession of American presidents has promised to move the embassy from Tel Aviv to Jerusalem during the electoral campaign, but, on reaching the White House, reversed themselves. President Trump has argued that the embassy should be in Jerusalem, Israel's capital city and the home to the government. Indeed, there is no parallel situation in the world, where a country has its capital in one city but other nations refuse to recognize it and locate their embassies in a different city. We shall soon see if President Trump fulfills his campaign pledge or, instead, chooses to follow the path of his predecessors.
SECOND NEXUS: Since President Trump's election, we've witnessed an uptick of anti-Semitic incidents. His campaign also received endorsements from white nationalists and the KKK. Does the rise of anti-Semitism in the United States frighten you? How do you expect President Trump to address this?
DAVID HARRIS: Any increase in anti-Semitism, irrespective of its source, is a cause of major concern. In recent weeks, there have been nearly 70 bomb threats against Jewish community centers across the United States, not to mention cemetery desecrations and other menacing incidents. We have urged President Trump to take whatever action is possible. The Department of Justice and FBI are now investigating, joined by local and state officials, to see who is behind this new wave of threats and how to stop it.
SECOND NEXUS: Recently you sent an open letter to President Trump on Anti-Semitism. What underlay the decision to send the letter? Do you have concerns that the new administration ignores Anti-Semitism in the U.S.?
David Harris: We wrote the open letter, again available at www.ajc.org, because, for reasons that baffled us, it took weeks for President Trump to speak specifically about anti-Semitism. It was baffling precisely because he is close to many Jews, has appointed several people of the Jewish faith to his administration, and proudly speaks of his Jewish daughter, son-in-law and grandchildren.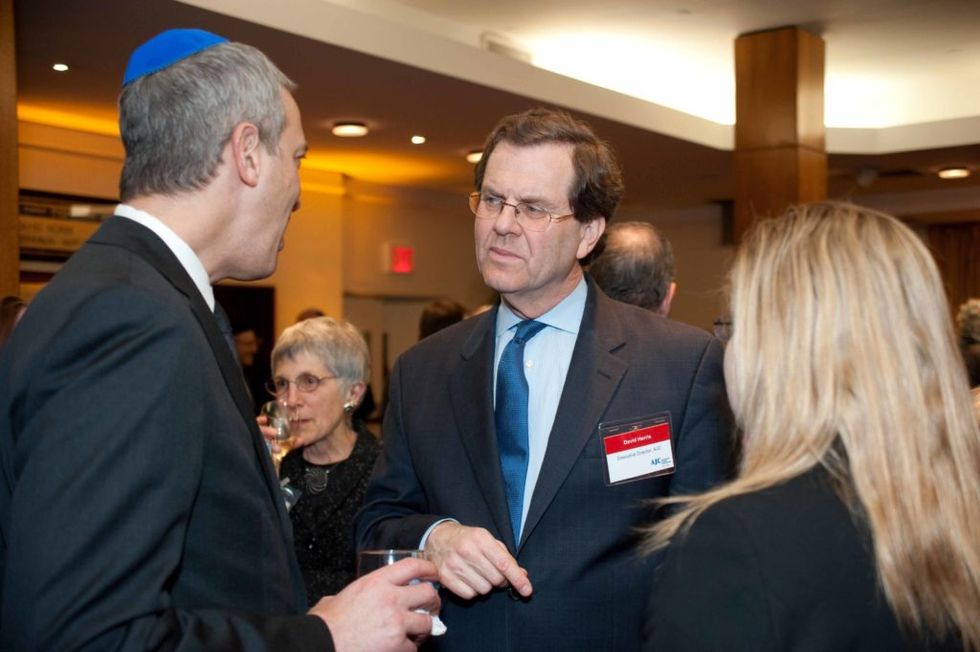 SECOND NEXUS: How concerned are you about the rise of political extremism in Europe? Have European leaders done enough to protect Jewish populations and to reduce anti-Semitic tensions in some EU-member states like Greece?
DAVID HARRIS: AJC has been heavily focused on Europe for many years, and I have spent a good part of my life living, working and traveling there. We attach great importance to Europe, the transatlantic partnership, and the defense of core European beliefs, including respect for human dignity. The growing political and social challenges within Europe, which have contributed to the rise of extremist political parties, pose a threat to Jews and, more broadly, to all Europeans who cherish democratic and pluralistic values. With several key elections taking place in 2017, many eyes will be on Europe to see where the continent is headed. Mainstream politicians and their parties have their work cut out for them, as discontent with the status quo simmers, questions about migration and identity abound, and economic stagnation, including high youth unemployment, persists in some countries. In other words, having witnessed in less than a year the Brexit outcome in the United Kingdom, the election of a political outsider in the U.S., and the resignation of the Italian prime minister following a failed constitutional referendum, it remains to be seen whether this clamor for dramatic change will continue or start to reverse itself.
---