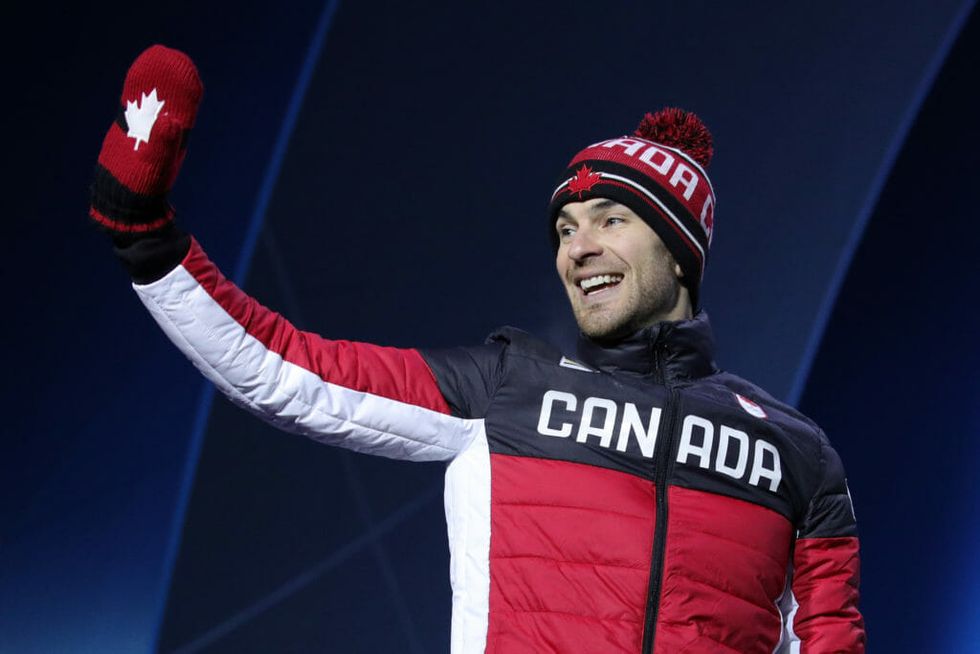 (Photo by Andreas Rentz/Getty Images)
In modern Olympics history, no openly gay athlete had ever won a gold medal until Eric Radford did so this week. The 33-year-old Radford earned the gold medal in Team Figure Skating in Pyeongchang along with his partner, Meagan Duhamel. Adam Rippon (who was the first openly gay athlete to ever be named to the US Winter Olympics team) took home the bronze medal.
"This is amazing! I literally feel like I might explode with pride," Radford told the Twitter world. He and Duhamel won the gold for Canada while skating to Adele's Hometown Glory.
Eric Radford Might Explode With Pride
Radford later took a picture with Rippon, and posted it to Twitter as well. "So proud that @Adaripp and I get to wear these medals and show the world what we can do!" the caption read.
This isn't the first time Radford has won an Olympic medal, however. He was also part of Canada's figure skating team at Sochi in 2014, which took home the silver medal. At the time, he wasn't openly gay. He came out just under a year later, in an interview with Outsports.
Though it's a landmark moment for the LGBT community, some question why there is so much focus on the fact that Radford is gay. Rippon himself has said that being a gay athlete is basically the same as being a straight athlete, just with better eyebrows.
The Balmertown, Ontario native stands at 6'2" and weighs 190 pounds. When not skating, he plays piano and composes music. In fact, he's a registered member of the Society of Composers, Authors and Music Publishers of Canada. He even composed skate music at one point, for fellow Canadian skater Patrick Chan.
Radford is engaged to Spanish ice dancer Luis Fenero. The two made the engagement official last June.
Keep reading...Show less