Elon Musk changed the label denoting Canadian Broadcasting Company's funding in an adolescent attempt to clap back at @CBC's complaint about being called 'government-funded.'
18 April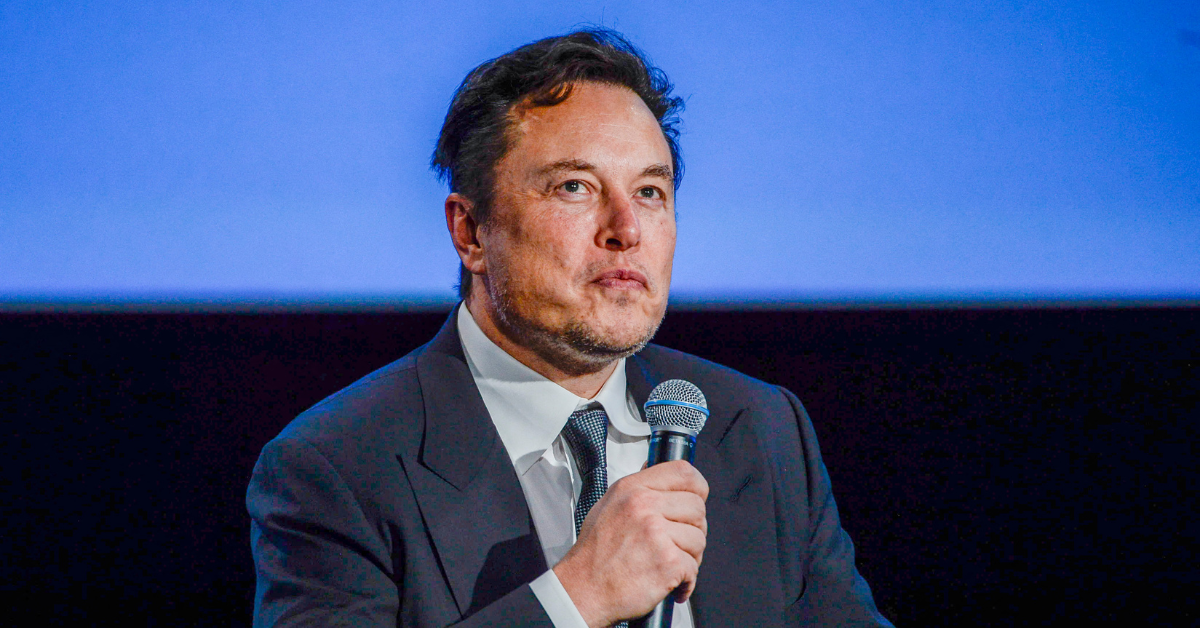 CARINA JOHANSEN/NTB/AFP via Getty Images
Elon Musk isn't exactly known for his mature responses to literally anyone disagreeing with him, so his most recent response to the Canadian Broadcasting Corporation (CBC) will probably not come as much of a surprise to most.
Twitter recently labeled several public broadcasting companies, including National Public Radio (NPR) and CBC, as "government-funded entities," and many of those broadcasters have taken issue with the label—saying it is intended to undermine their credibility.
NPR publicly quit Twitter earlier in the week in response to the label, which was initially "state-affiliated media" (a term also used to label outlets controlled or heavily influenced by authoritarian governments like China or Russia) before Twitter changed it to "government-funded."
An NPR representative said the broadcaster:
"... will no longer be active on Twitter because the platform is taking actions that undermine our credibility by falsely implying that we are not editorially independent."

CBC likewise quit the platform this week, citing the label as the reason.
A statement from CBC spokesman Leon Mar released on Monday described their reasoning.
"Twitter can be a powerful tool for our journalists to communicate with Canadians, but it undermines the accuracy and professionalism of the work they do to allow our independence to be falsely described in this way."
"Consequently, we will be pausing our activity on our corporate Twitter account and all CBC and Radio-Canada news-related accounts."
CBC also sent a letter to Twitter asking that the label be reconsidered.
Instead of properly considering the request, Musk responded in the most juvenile way possible. He had the label changed to "69% Government-funded Media."
Then shared his childishness in a Twitter post.
Likely hoping to elicit praise from his fanbase.
There were certainly plenty of people laughing at his attempt at trolling, but his fans were far from the only ones who responded.
Some asked whether he was going to label heavily biased outlets too.
Others simply pointed out the difference between state-owned media and public broadcasting companies.
Some weren't mad, just disappointed.
In the letter to Twitter, Mar argued that the label was inaccurate for CBC because an independent board of directors determines how the funds it receives from the Canadian government and other sources are spent.

NPR also argued that the term was inaccurate and misleading, since a majority of their funding does not come from the United States government.
According to NPR's own website:
"On average, less than 1% of NPR's annual operating budget comes in the form of grants from CPB and federal agencies and departments."
Public news outlets aren't the only ones being targeted since Musk took over Twitter. Earlier this month, the verification checkmark was removed from The New York Times' Twitter account after the news outlet said that it would not pay the new fees Twitter announced for verified organizations.
Disclosing influences, financial interests, or biases that might not be readily apparent to consumers is certainly important in journalism, but inaccurately labeling public broadcasters as "state-affiliated" or even "government-funded" when that isn't the reality is not helpful.