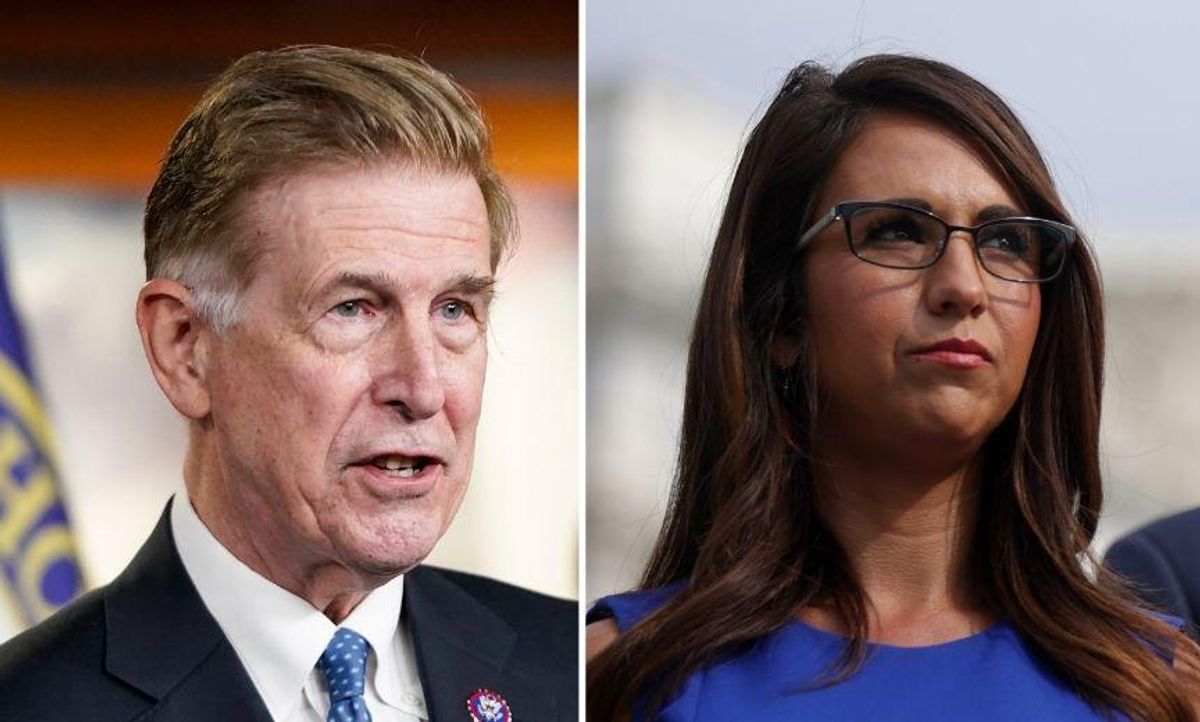 Caroline Brehman/CQ-Roll Call, Inc via Getty Images // Alex Wong/Getty Images
Right-wing elected officials continue to target transgender Americans through unhinged rhetoric, dangerous laws, and an onslaught of disinformation.
Far-right Congresswoman Lauren Boebert of Colorado is one of those elected officials. Most recently, she attacked Dr. Rachel Levine, the U.S. Assistant Secretary of Health and the highest-ranking openly trans official in United States history.
This week, Levine added another distinction to her list of achievements when she became the first transgender and first woman four-star admiral in the United States Public Health Service Commissioned Corps.
While many celebrated the milestone, Boebert used the moment to attack Levine and further promote the false idea that trans women aren't real women, and the deadly position that trans people's existence alone is a political stance threatening to tear apart the fabric of American society.
Boebert shared a picture of Levine with the caption, "Welcome to woke medicine, America."
Unlike Boebert, who owns a gun-themed restaurant and had never held elected office before her time in Congress, Levine has a litany of qualifications that make her a good fit for her current roles in public health.
Democratic Congressman Don Beyer of Virginia was quick to remind Boebert of this, calling the Congresswoman a "hateful bigot" after listing Levine's resumé.
People cheered Beyer's response.
Beyer wasn't the only one to push back against Boebert's bigotry.
Sadly, Boebert's tweet gave conservative social media users yet another outlet to spew the same transphobia and hate that endangers countless trans people every day.