Twitter now puts disclaimers on accounts that were verified prior to Elon Musk taking the reins that says the user 'may or may not be notable.'
12 December 2022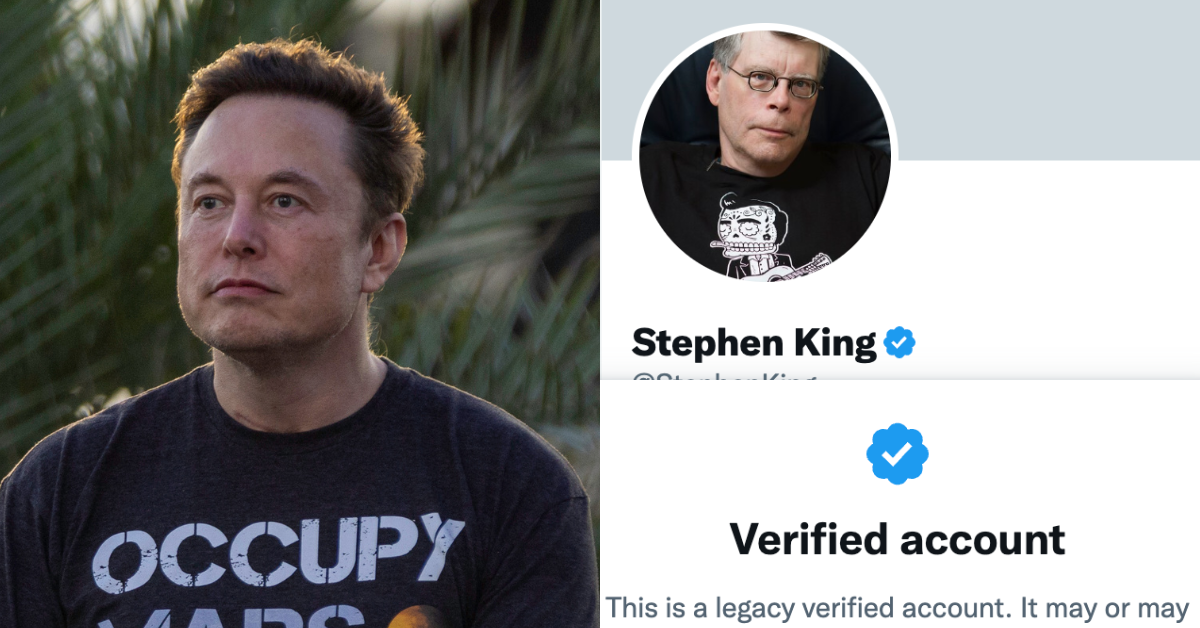 Michael Gonzalez/Getty Images
A new addition to the mountain of changes Elon Musk has implemented since becoming Twitter CEO has a lot of users scratching their heads—and then heavily criticizing the move.
A new disclaimer is showing up when a user taps on the verification mark of a user whose account was verified before Musk implemented Twitter Blue—the new much less stringent system that lets any user pay $8 a month to be verified.
The disclaimer states:
"This is a legacy verified account. The user may or may not be notable."
Many people pointed out this is the exact opposite of reality, as anyone who has a "legacy" verification would have had to prove their identity to receive it—unlike Twitter Blue members.
As shown by MeidasTouch, the accounts of quite notable people such as former President Barack Obama, Oprah Winfrey and Hillary Clinton have the disclaimer.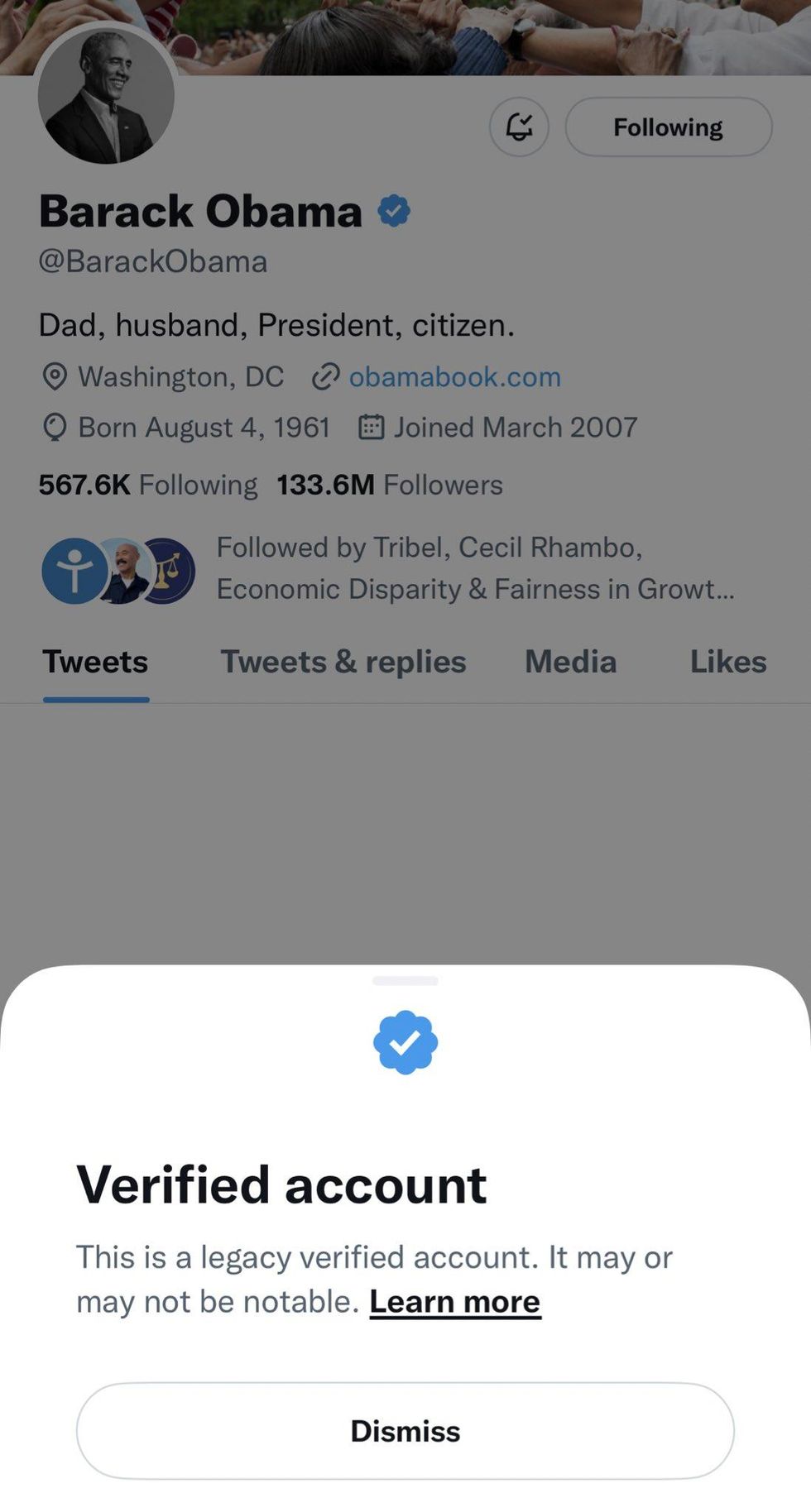 @MeidasTouch/Twitter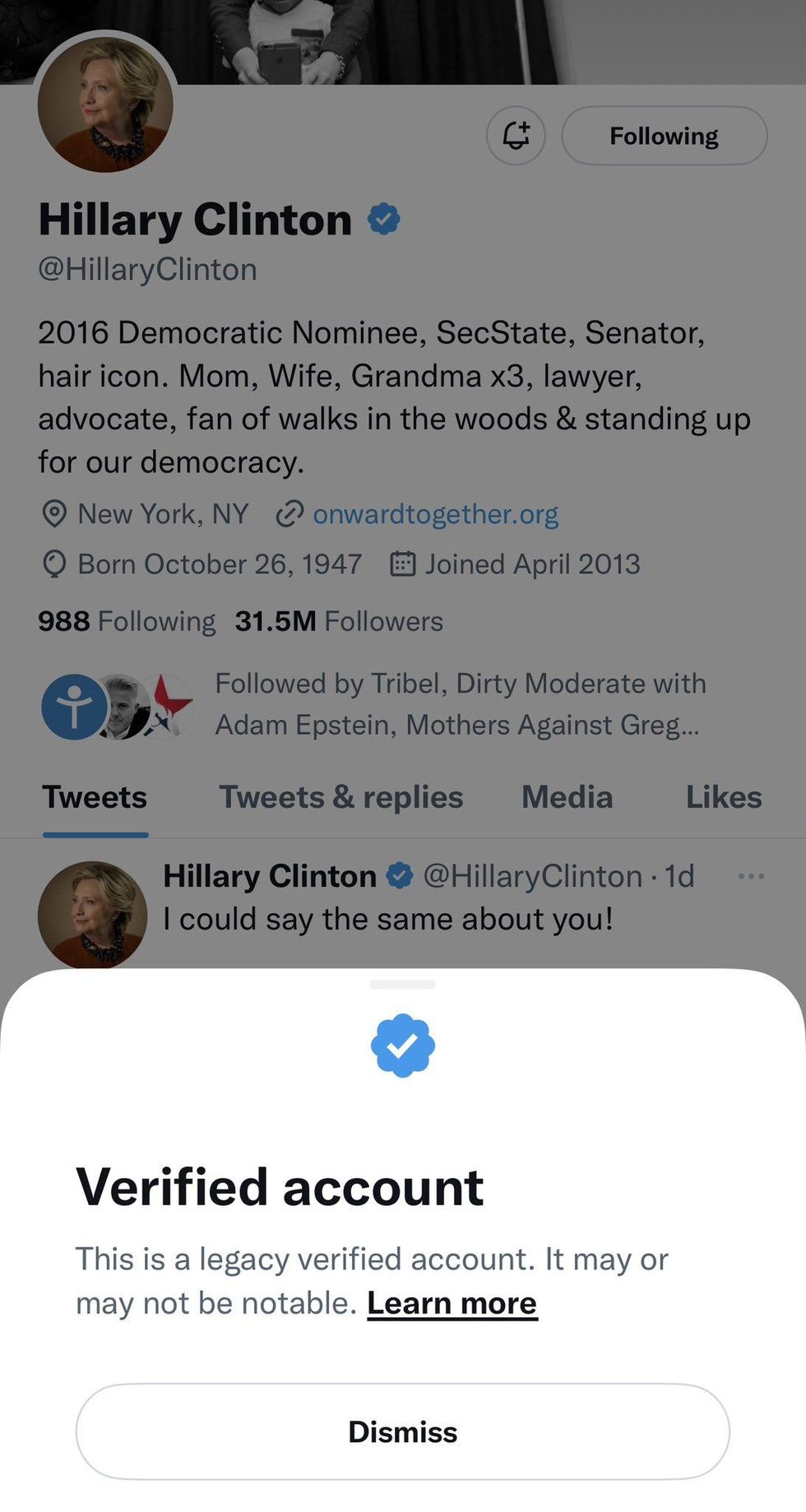 @MeidasTouch/Twitter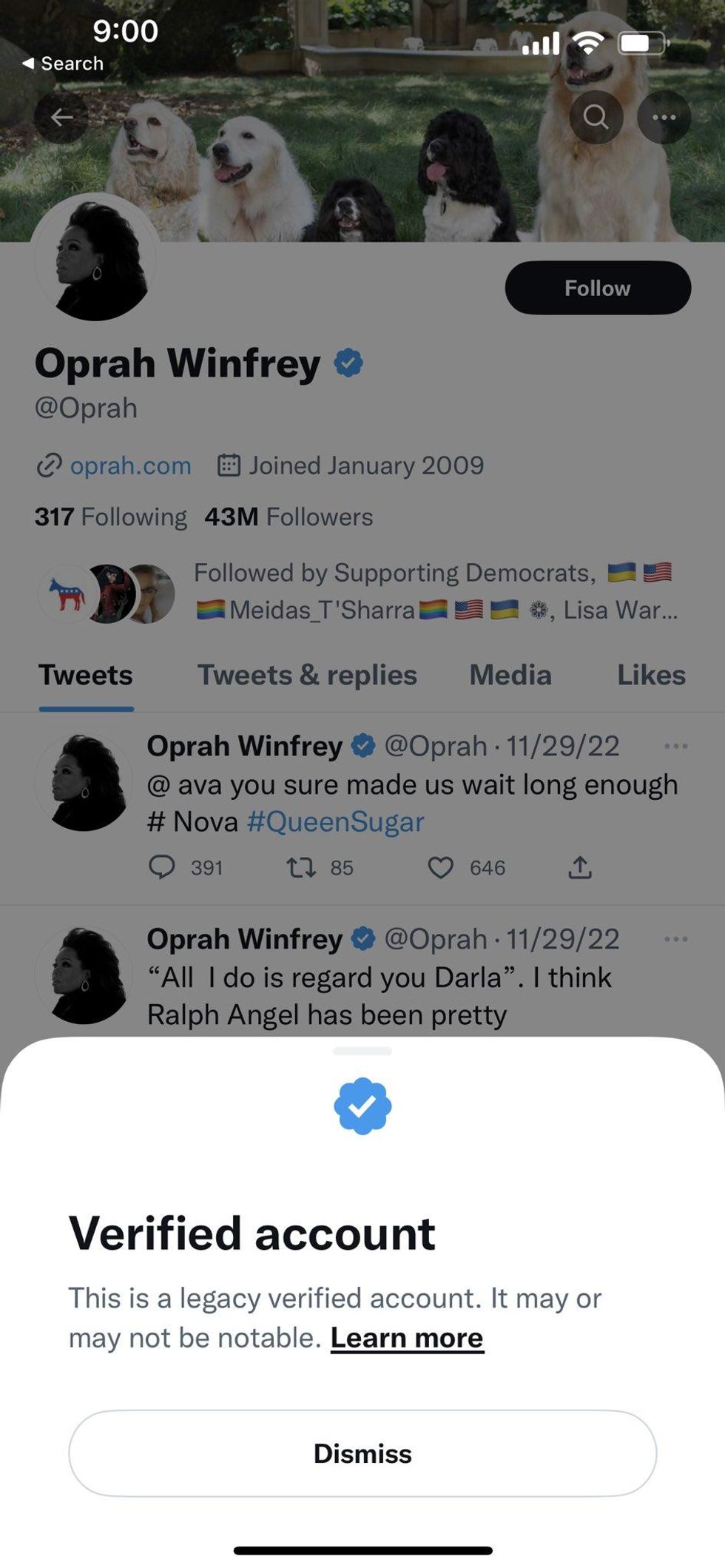 @MeidasTouch/Twitter
Bestselling author Stephen King, who has been incredibly vocal in his criticism of Musk's changes to the platform, has the disclaimer as well.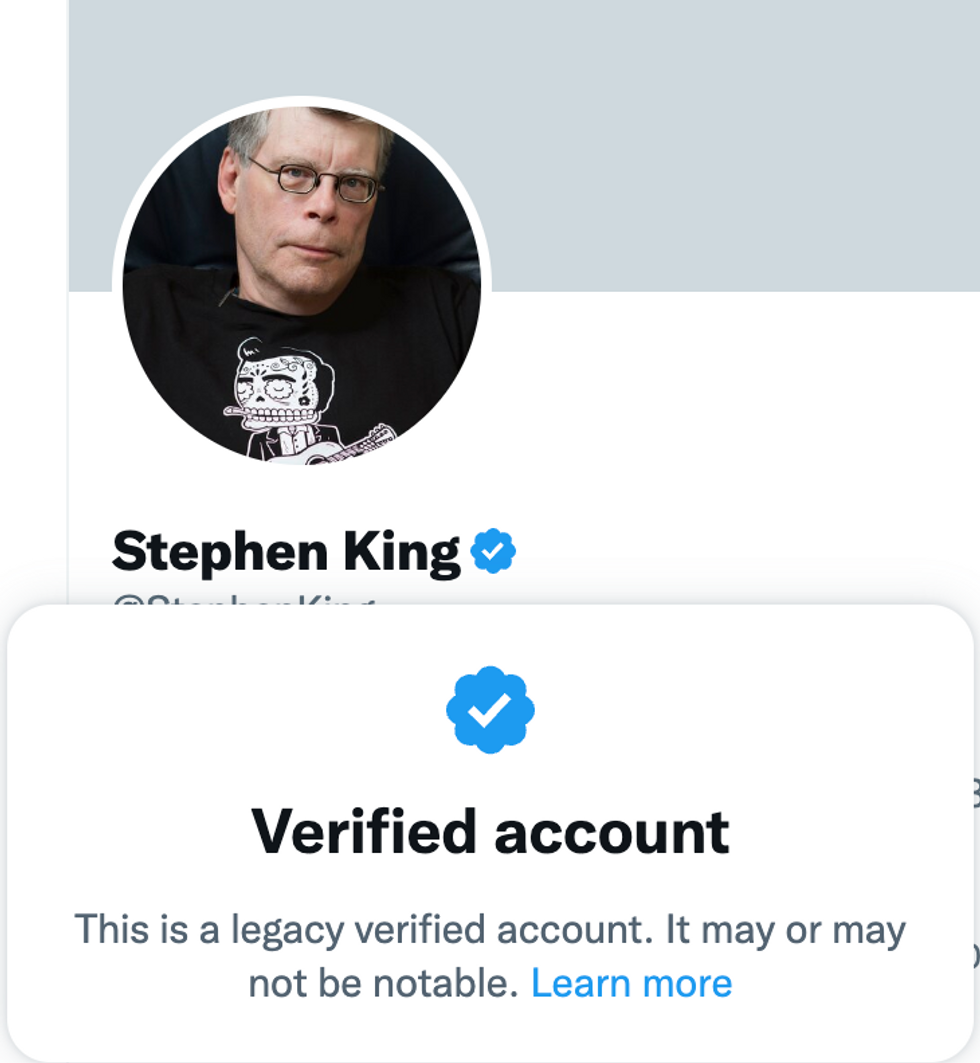 @StephenKing/Twitter
Apparently the French translation is even more passive aggressive.

Twitter users had an awful lot to say on the matter.
Some were just grabbing the metaphorical popcorn to wait and watch the world (or in this case Twitter) burn, though.
Some people are reporting what a user sees when clicking or tapping on the blue checkmark depends on the platform they're visiting Twitter from, though it is likely the change is just taking a while to roll out to all users.
It remains to be seen whether Musk will walk back this change at the uproar, but it seems fairly unlikely.
We'll all just have to wait and see what his next bright idea will be.