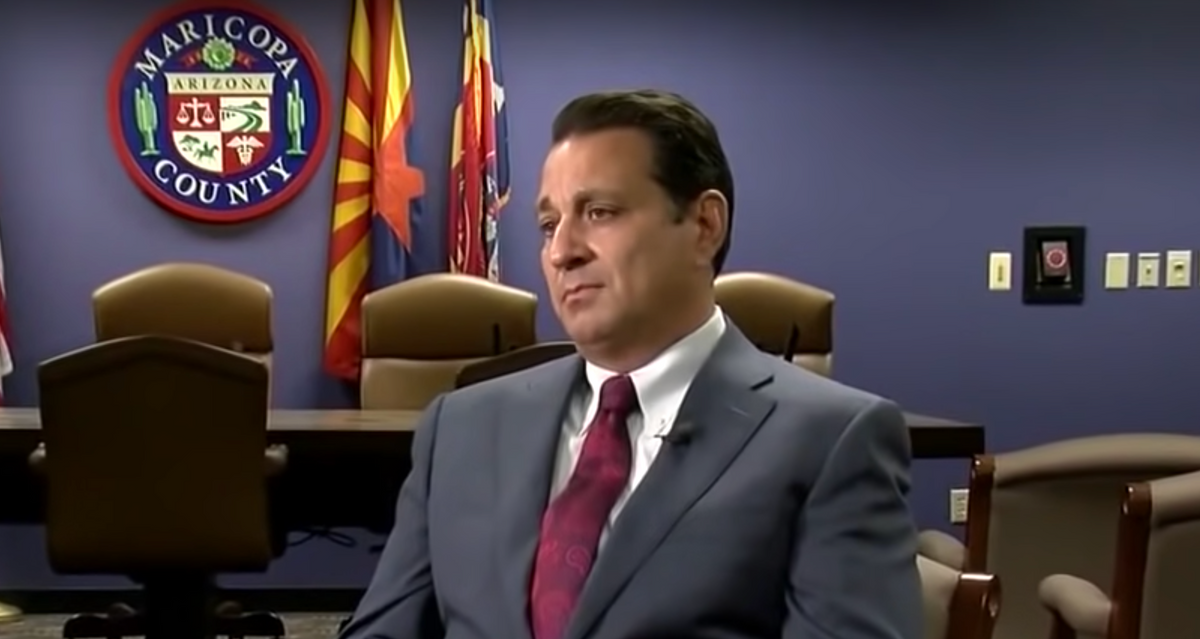 ABC15 Arizona
Maricopa County, Arizona has been the focus of the nation for months while undergoing a partisan audit imposed by the state's Republican-majority legislature in an effort to sow doubt in President Joe Biden's victory in the county and, subsequently, the state.
The audit was constantly marred by conspiracy theories, personal biases, and disinformation before finally concluding that Biden won by an even wider margin than originally reported.
Opposition to the audit was a bipartisan stance, with Maricopa County's majority-Republican Board of Supervisors frequently blasting the shadiness and bad-faith actions in the proceedings, skewering the audit's promoters for further undermining public faith in American democracy.
But earlier this year, one board member, Steve Chucri, hurled insults at his colleagues for their opposition to the audit, and thanks to a leaked recording of his diatribe, he'll soon be resigning.
According to AZ Central, Chucri accused his colleagues of opposing the audit out of fear of revelations about their own elections, saying:

"[Maricopa County Supervisor Bill] Gates got scared because he barely won, and Jack [Sellers, another Maricopa County Supervisor] got scared because he only won by 200 votes, and if there was an audit and a recount, which is pretty bull***t by the way, what would happen in those two races? And that is way too self-serving."
Chucri would later publicly oppose the audit with the rest of the supervisors, and in his resignation expressed regret for a political environment that's become "wrought with toxicity".
Announcing his resignation, effective November 5, Chucri said:
"The fixation with the 2020 election results and aftermath have gotten out of control. In recent days it has come to light that I was secretly recorded in conversations regarding differences with my colleagues about an audit of the 2020 election. The comments I made were during a very turbulent time. My colleagues have every right to be both angry and disappointed with me. I should not have made such statements and offer my colleagues heartfelt apologies."
The resignation made waves on social media.
Some were divided in their reactions to seeing him leave.
The Maricopa County audit's results have been presented to the state Senate.