Nancy Pelosi was caught by an AP photographer reading The New Yorker's 'What Kevin McCarthy Will Do To Gain Power' profile during the Speaker debate in the House chamber.
05 January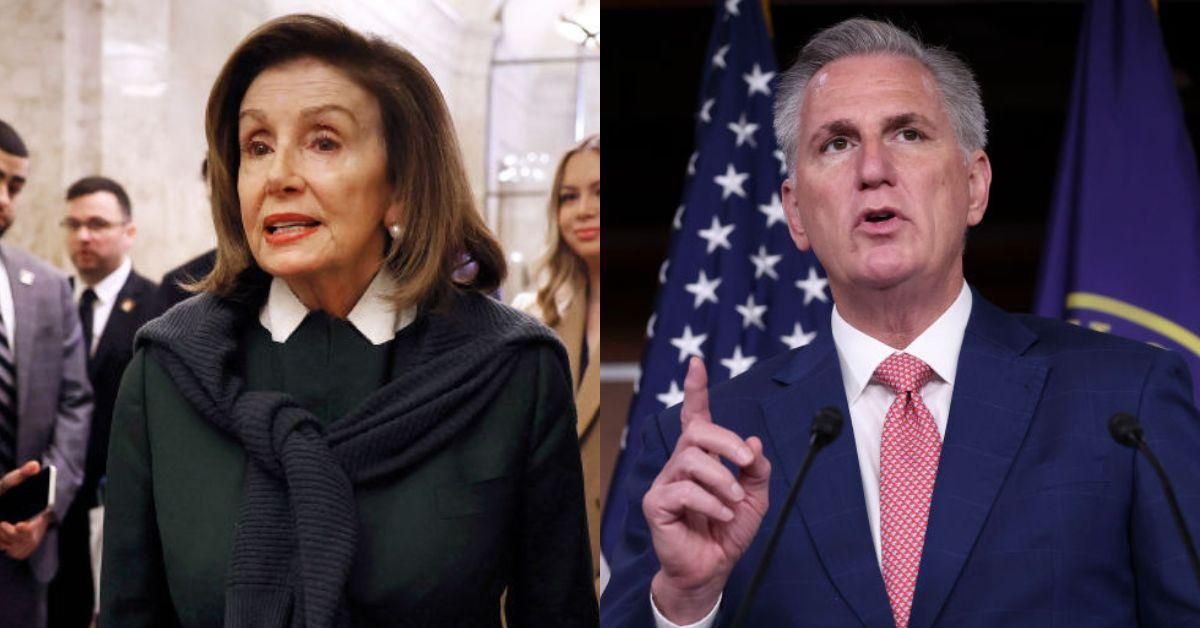 Chip Somodevilla/Getty Images, Win McNamee/Getty Images
As of the end of the day Wednesday, GOP House Leader Kevin McCarthy had lost a sixth round to win the Speaker of the House position after approximately 20 members of his own party repeatedly refused to back the California Representative in the race (a seventh and eighth votes on Thursday had similar results as of this writing.)
His failure to secure the Speakership on the first ballot was the first time in a hundred years that such a debacle had occurred.
In the midst of the Republican Party's chaotic infighting and frustration over the lack of progress, former Democratic House Speaker Nancy Pelosi was caught subtly throwing shade at McCarthy during the Speaker debate on the House floor.
An Associated Press photo showed Pelosi reading a profile from The New Yorker, titled:
"What Kevin McCarthy Will Do to Gain Power."
Democratic pollster and strategist Matt McDermott posted a screenshot of the AP's photo revealing Pelosi's reading material while asking on Twitter:
"What was Nancy Pelosi reading on the House floor today during the Speaker vote?"
"A remarkable capture by @AP_images."
The description for the December 19, 2022 profile written by Jonathan Blitzer said of McCarthy:
"The Republican leader's ambition has always been his defining characteristic."
"Attempting to placate both Trumpists and moderates may lead to his downfall."
In the photo, Pelosi–who led House Democrats for 20 years from 2003 to 2023 before stepping down as leader–was seen multi-tasking with activities unrelated to the Speaker debate unfolding on the House floor.
She was holding her cell phone while her texts remained active in one hand and The New Yorker magazineopen to the page of McCarthy's profile in her other.
Social media users fully embraced this image as an immense burn against McCarthy.
The voting will continue until a Speaker is chosen.
Until then, the stalemate situation is preventing the lower chamber from conducting any legislative activities.
In the meantime, we can count on Nancy Pelosi for some subtle sick burns.