After claiming Democrats who questioned the 2016 election should be indicted, X's community note clarified that Trump was indicted for 'taking actions to commit fraud.'
03 August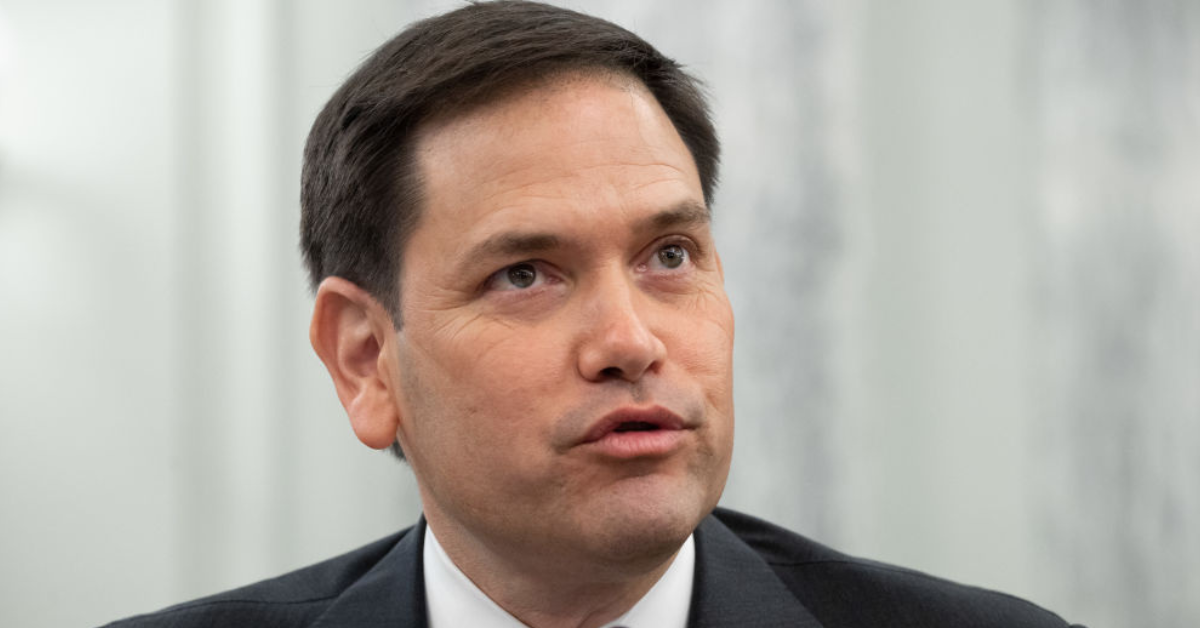 Saul Loeb/AFP via Getty Images
Florida Republican Senator Marco Rubio was harshly criticized after his attempt to draw parallels between former GOP President Donald Trump's conspiracy theories related to the 2020 election and allegations of Russian interference in the 2016 U.S. elections received a brutal fact check from a Twitter community note.
Rubio's remarks came after Special Counsel Jack Smith indicted Trump in connection with his widespread efforts to overturn the 2020 election result.
Trump faces four felony counts, including conspiracy to defraud the United States and conspiracy to obstruct an official proceeding. The indictment further accuses him of attempting to exploit the events of January 6—the day a mob of his supporters attacked the United States Capitol on the false premise the election had been stolen—to further his quest to maintain power.
Rubio wrote:

"Apparently it is now a crime to make statements challenging election results if a prosecutor decides those statements aren't true."
"So when should we expect indictments of the Democrat politicians who falsely claimed Russia hacked the 2016 election?"
You can see Rubio's tweet below.
Rubio's argument suggests Trump's claims merely contradict an opinion.
But a Community Note offers some important clarifying information:
"This week's criminal indictments of former President Trump explicitly state that it is not a crime to challenge elections or to make false statements about them."
"The indictments allege Trump and co-conspirators took actions to commit fraud and impede government functions."
Rubio was swiftly criticized.
The Florida Republican is unquestionably playing fast and loose with the facts about the investigation into Russian interference in the 2016 election.

Rubio, as the former chairman of the Senate Intelligence Committee, played a pivotal role in investigating allegations of Russian interference in the 2016 election.
The committee's comprehensive inquiry resulted in substantial findings, including evidence that the Russian government conducted a significant operation targeting U.S. election infrastructure.
While direct alterations of votes were not uncovered, the investigation did reveal Moscow's exploitation of vulnerabilities in the election system. This led to concerns about the integrity of the electoral process, with the committee highlighting a "direct tie between senior Trump Campaign officials and the Russian intelligence services."