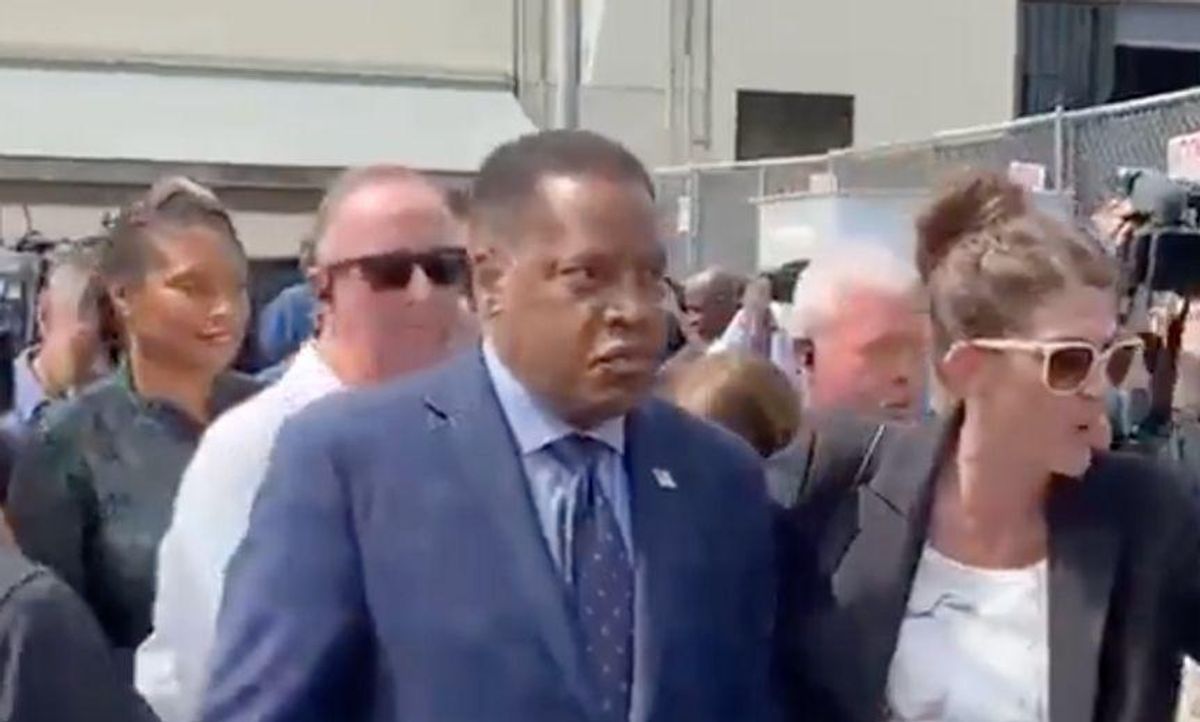 @abc7JoshHaskell/Twitter

Voting is currently underway in the California recall election that will determine whether or not Governor Gavin Newsom will finish his first term in office.
Among the Republicans hoping to unseat him is conservative radio host Larry Elder, who currently leads the crowded field of candidates lining up to slam Newsom's pandemic policies and the state of the state.
Though the race looked narrower last month, the margin has significantly widened in Newsom's favor as Elder continues to campaign.
A key talking point of Republicans nationwide is the prevalence of homelessness within the state, though this is often used as a means to discredit its Democratic leadership and portray homeless people as a nuisance, rather than a sincere call to action for housing Californians.
This week, Elder visited a homeless encampment in Venice, where the encampment's residents berated him for the photo-op.
Watch below

One homeless woman, Sarah Duke, told the Los Angeles Times:
"He has no business down here. If you ain't going to help us, move ... on."

Elder's reception on social media was chilly as well, with users accusing him of exploiting the homeless for a photo opportunity.
Others praised the hecklers for their determination.
Elder's team later left the encampment after an unknown woman in a gorilla mask thew an egg at him.