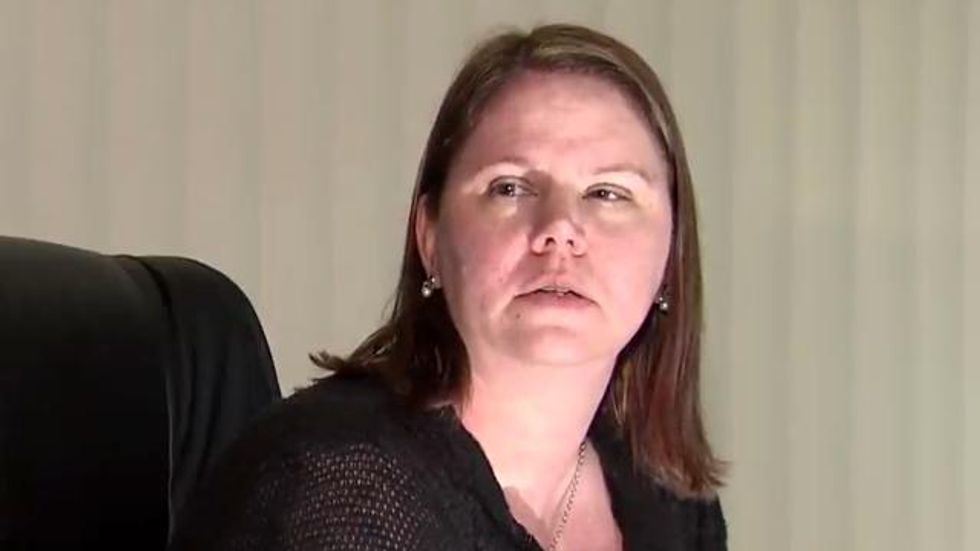 Women in the state of North Carolina cannot revoke consent once they grant it––even if intercourse turns violent. According to a 1979 State Supreme Court ruling, State v. Way, "If the actual penetration is accomplished with the woman's consent, the accused is not guilty of rape, although he may be guilty of another crime because of his subsequent actions." North Carolina is the only state with such a law on the books, and a legislative effort to change the archaic law has stalled in the Senate.
Senator Jeff Jackson (D-Mecklenburg) sponsored Senate Bill 553, which would criminalize the failure to stop intercourse after a woman rescinds consent. It reads, in part:
a person may withdraw consent to engage in vaginal intercourse in the middle of the intercourse, even if the actual penetration is accomplished with consent and even if there is only one act of vaginal intercourse.
The Senate Rules Committee has chosen to halt the measure as the current General Assembly session draws to a close. Jackson says it is unlikely the measure will advance for the remainder of the two-year legislative session.
"There's no reason for this to be partisan," Jackson said. "It's about doing what's obviously right."
"This really shouldn't be a controversial matter," he continued. "North Carolina is the only state in the country where no doesn't really mean no. Right now, if a woman tells a man to stop having sex he is under no legal obligation to do so, as long as she initially consented. If sex turns violent, the woman has no right to tell the man he must stop."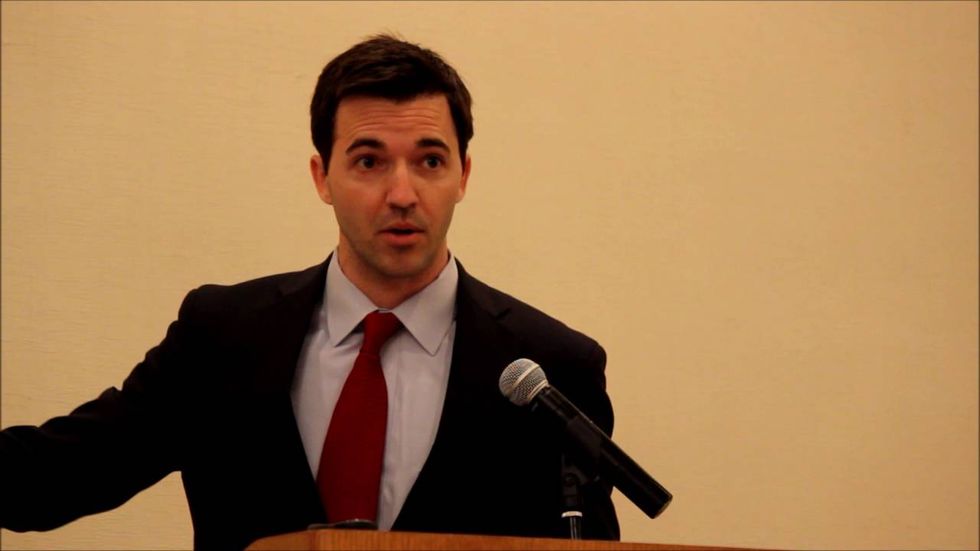 Senator Jeff Jackson. (Credit: Source.)
The law garnered renewed attention after The Fayetteville Observer ran a feature on 19-year-old Aaliyah Palmer, who allegedly agreed to have sex with a man in a bathroom at a party but changed her mind after he began to yank out her hair. "You're hurting me," she said. The man ignored her demands to stop; others at the party allegedly slipped a cell phone under the bathroom door to record the incident. Local police said they did not have enough evidence to conclude a rape occured, and did not charge the man with a crime. Four other men were charged in connection with videotaping the attack. Court documents linked with their cases corroborate Palmer's claim that the initial act was consensual before turning violent.
"It's really stupid," Palmer said of the law. "If I tell you no and you kept going, that's rape."
Another woman, Amy Guy, of Wake County, North Carolina (pictured above), has also spoken out. She consented to sex in December with her estranged husband, who arrived at her apartment drunk. Guy says he was angry, and that she feared what would happen if she refused. She pleaded with him to stop after he became violent. Authorities charged her husband with second-degree rape, but the charges were later changed to a misdemeanor for assault because of the 1979 State Supreme Court ruling.
"I was devastated. I didn't understand how that could be because I knew I had been raped," Guy told reporters. "I don't understand how the law can say that I wasn't."
Senator Jackson acknowledged that "very few" legislators are aware of the current state of the law. "They're very surprised when I tell them," he said. "Most of my conversations have been educating our members about this plainly unacceptable loophole in our rape law. I have not had any members defend the loophole. Every legislator I've spoken to agrees we need to fix this."
He credited The Daily Haymaker, a conservative blog, as an example for why his proposed measure has been slow to gain traction in the Senate. In one post, the writer accuses Jackson of wanting to "sink the state's claws into the question of fornication."
The blog, Jackson says, "unfortunately carries some influence" with many of his more conservative colleagues.
Keep reading... Show less