South Dakota Governor Kristi Noem and AG Marty Jackley threaten pharmacists with 'felony prosecution' if they dispense abortion-inducing pills.
28 January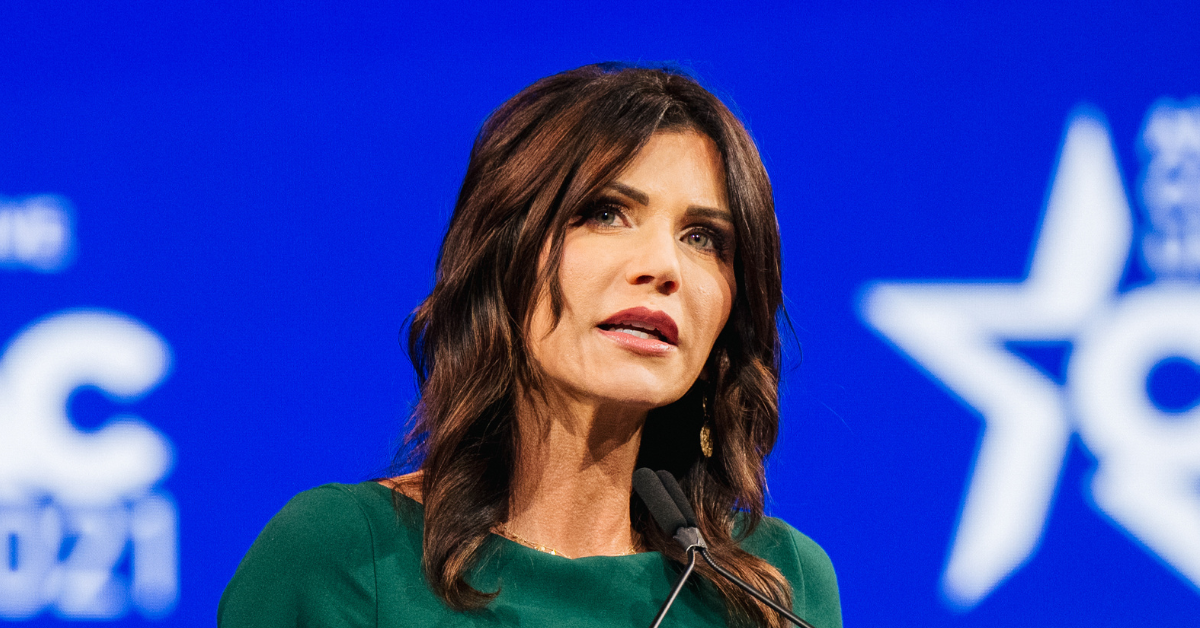 Brandon Bell/Getty Images
On January 3, 2023 the Food and Drug Administration finalized a rule change broadening availability of abortion pills to many more pharmacies including large chain stores and mail-order companies.
But several states blocked this expanded access to reproductive healthcare before it was even implemented. Numerous states already passed laws limiting abortion access, including or specifically the pills.
In 2022 the Biden administration announced it would no longer enforce the requirement women pick up the medicine in person. The FDA change formally updated the drug's labeling to allow many more retail pharmacies to dispense the pills and made mail-order a possibility for the first time.
South Dakota conservative Republican Governor Kristi Noem together with South Dakota's Republican Attorney General Marty Jackley vowed Tuesday, January 24—21 days after the FDA rule change—to prosecute pharmacists who dispense the pills.
South Dakota banned all abortions except to save the life of the pregnant person.
In a letter to South Dakota pharmacists, the state's GOP leaders stated:
"South Dakota will continue to enforce all laws including those that respect and protect the lives of the unborn."
Pharmacists who don't comply were threatened by Noem and Jackley with "felony prosecution."
People found the threats to medical professionals for doing their job distasteful.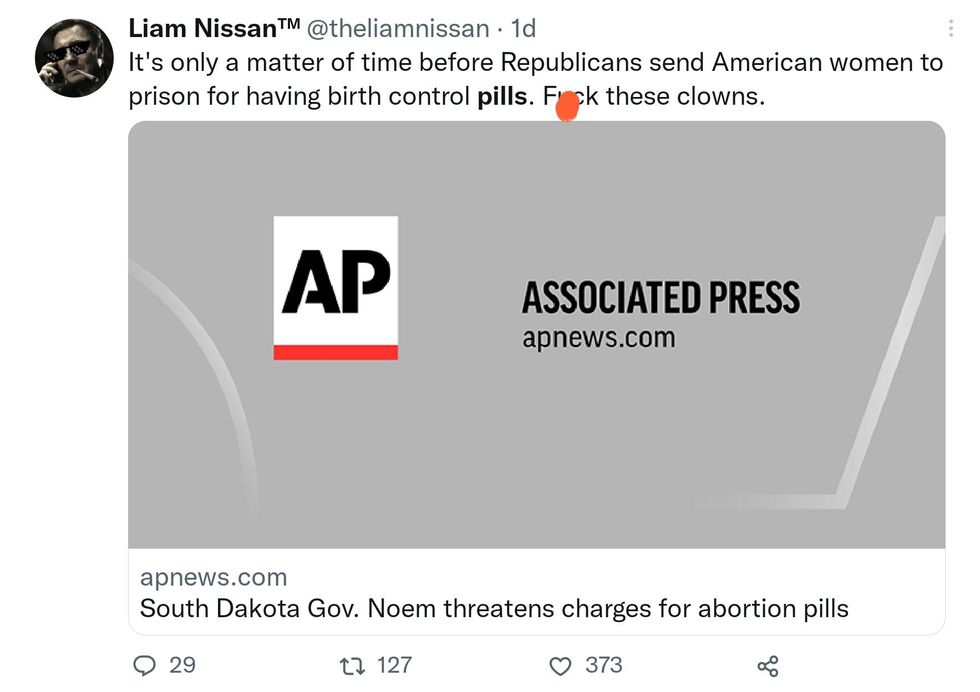 @theliamnissan/Twitter
But some wondered if there was a way to circumvent these laws attacking reproductive freedom.
Legal experts anticipate years of court cases in response to the conservative, Christian nationalist influenced Supreme Court majority's choice to overturn decades of settled law with their decision on Dobbs v. Jackson Women's Health Organization nullifying the Roe v. Wade.