justice sandra day oconnor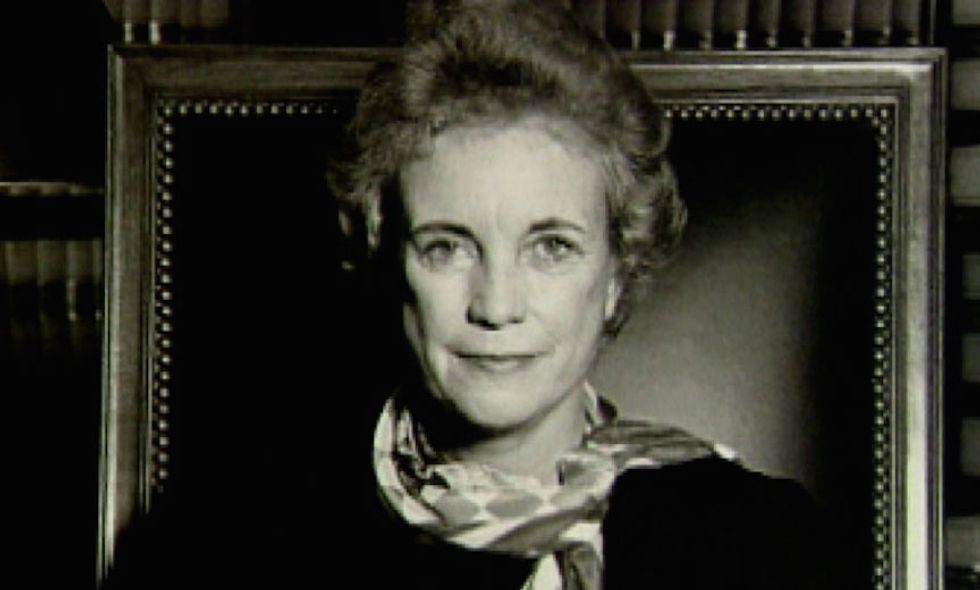 (DIGEST: CNN, NPR, FOX10 Phoenix)
Retired Supreme Court Justice Sandra Day O'Connor was asked her opinion on whether President Barack Obama should appoint Justice Antonin Scalia's replacement. On February 17, O'Connor replied, "We need somebody there, now, to do the job, and let's get on with it."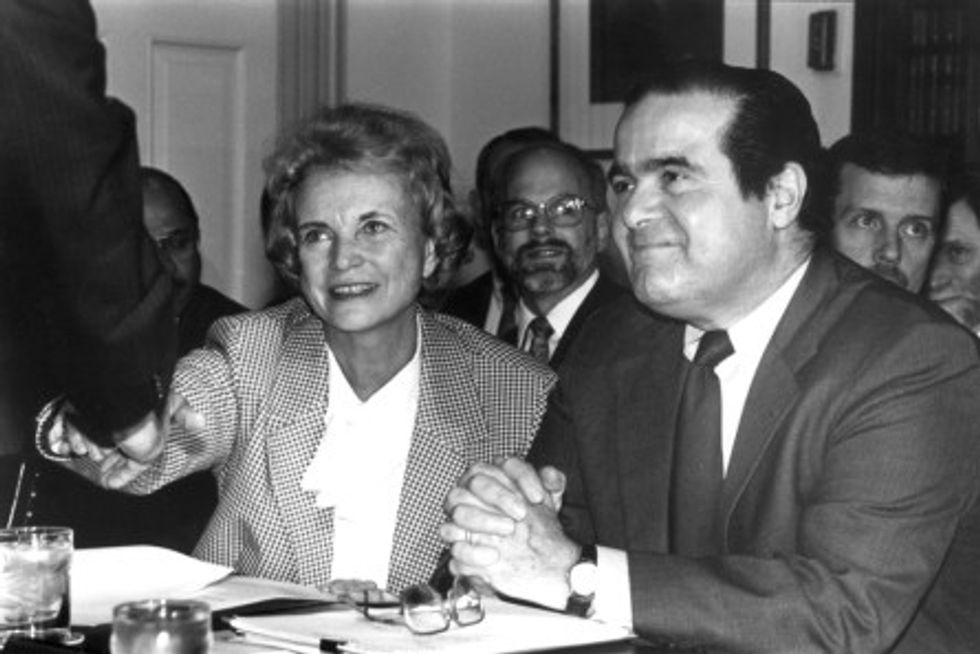 O'Connor and Scalia. Credit: Source.
In 1981, O'Connor was the first woman appointed to the Supreme Court. Both she and Scalia were appointed by President Ronald Reagan. O'Connor served on the Court until 2006, when she retired to care for her husband who had Alzheimer's. She was replaced by Justice Samuel Alito.
[post_ads]
O'Connor is known for her pragmatic decisions on the Supreme and federal courts. While she was generally conservative, she took more moderate positions on many key positions, including challenges to Roe v. Wade. This reflected her commitment to judicial restraint and upholding precedent. She was the swing vote in other decisions including cases restricting affirmative action and one dealing with sexual harassment. O'Connor is so well-regarded that professors William Blake and Hans Hacker suggested that Obama return her to the Supreme Court. She was awarded the Presidential Medal of Freedom by Obama in 2009.
While she was more moderate in some of her positions than Scalia, she was also part of 
the more conservative group of justices.
O'Connor'sposition on acting to put a replacement on the Court conflicts with the statements of many prominent Republicans, including presidential candidates Senator Ted Cruz and Senator Marco Rubio. Shortly after the news broke about Scalia's death, Cruz tweeted, "Justice Scalia was an American hero. We owe it to him, & the Nation, for the Senate to ensure that the next President names his replacement."
Cruz's statement was followed by similar sentiments from other prominent Republicans. Senator Chuck Grassley, the chair of the Senate Judiciary Committee, claimed on February 13 that "it's been standard practice over the last 80 years to not confirm Supreme Court nominees during a presidential election year," only to say on February 16 that he would wait until a nominee was announced before scheduling hearings."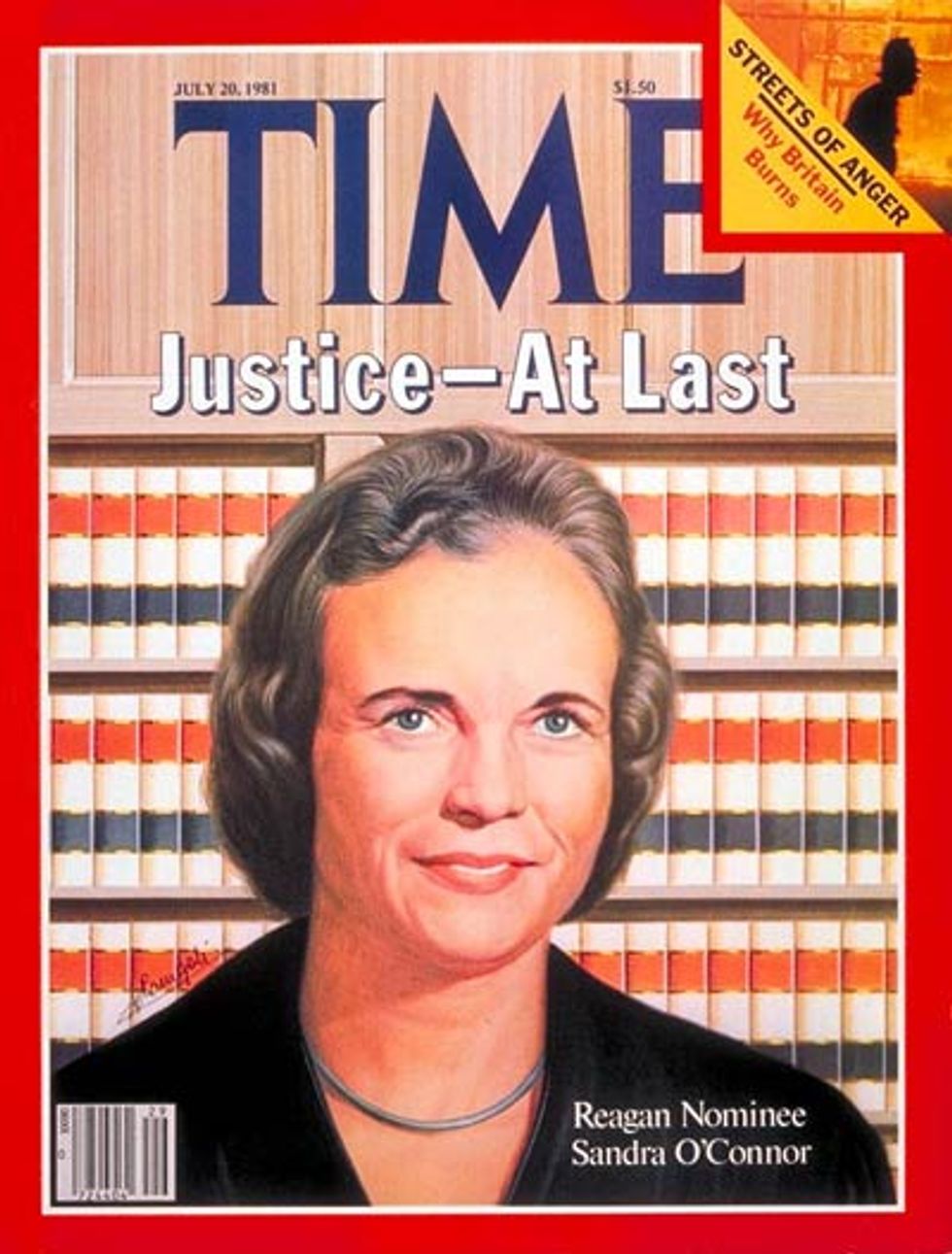 Credit: Source.
[post_ads]
There have been Supreme Court vacancies in an election year only twenty-four times of the 113 confirmations in the history of the court. Of those vacancies, a new justice was approved under the current president twenty-one times. The most recent presidential election year appointee is current Justice Anthony Kennedy, who was appointed by Reagan in 1987.
O'Connor wished Obama luck in choosing Scalia's successor. "You just have to pick the best person you can under the circumstances, as the appointing authority must do. It's an important position and one that we care about as a nation and as a people," she said. "And I wish the president well as he makes choices and goes down that line. It's hard."
Keep reading...Show less