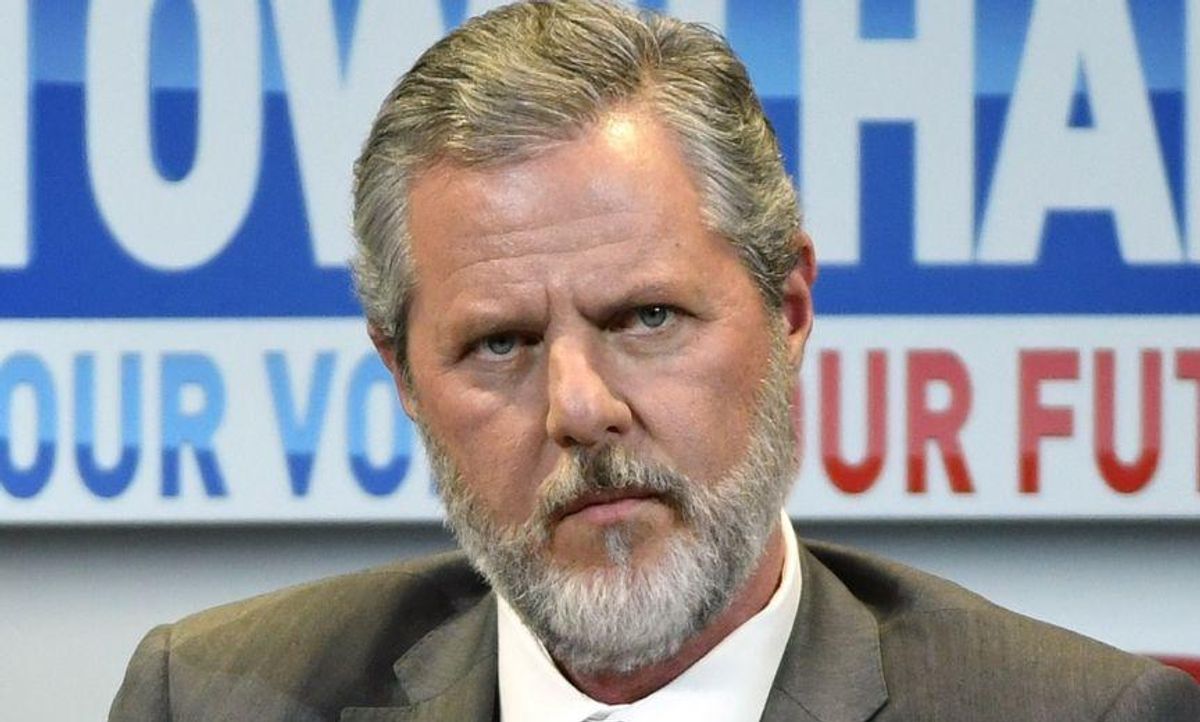 Ethan Miller/Getty Images
Prominent evangelical Christian, Jerry Falwell Jr., has kept a relatively low profile since lurid claims of his sexual habits resulted in his resignation as the President of the conservative Liberty University.
But now Falwell is in the news again, this time for encouraging his followers to take the vaccine for the pandemic that's killed over 500 thousand Americans—but with a questionable motivation.
Recent studies have shown that white evangelicals are the most hesitant group when it comes to taking the vaccine. This could be a reflection of the denomination's long-held intersection with conservative circles, whose conspiracy theories regarding the vaccine have seen widespread publicity.
Falwell posted a selfie announcing that he'd received the vaccine.
In the caption, Falwell concluded with:

"Please get vaccinated so our nutcase of a Governor will have less reasons for mindless restrictions!"
Falwell was referring to Virginia's Democratic governor, Ralph Northam, of whom Falwell has been a longtime critic. When Northam instituted a mask mandate for the state of Virginia, Falwell tweeted a picture of a mask with an infamous photo of Northam in blackface from an old yearbook photo.
Northam was one of the many voices criticizing Falwell for reopening Liberty University for in-person learning only a few months into the pandemic.
Though many social media users mocked Falwell's post...
...Most are fine with Falwell's typical slams against Democratic leaders—especially if it gets more white evangelicals and hardcore conservatives to take the vaccine.
Even if it's solely to "own the libs."
America's vaccine implementation is moving at a rapid pace, but with only 20 percent fully vaccinated so far, that number still has a ways to go before herd immunity is reached.